Arrival/Check-In: On my first trip to Canada, I was completely blown away with the view as I traveled from Kelowna to Osoyoos, British Columbia. The car ride lasted about two hours but felt far shorter, as I had my face glued to the window the entire ride. The endless mountain ranges, various lakes and lush green vineyards rolling by captivated me. Needless to say, the scenery was a calming reprieve.
Passing by Osoyoos Lake, horseback riding trails and acres of vineyards, we officially arrived at our destination, Spirit Ridge Resort. After being happily greeted by the concierge, I introduced myself and received my room key and a map of the resort. In less than three minutes I was checked in, my bags were delivered to my room, and I was following the friendly staff to the on-site restaurant.
Guest Quarters: After a long day of traveling and a rich dinner at Mica, I was looking forward to retreating to my room. Located in the Desert building of the resort, my lake-view suite was more like a small apartment. Upon walking in, I passed a full kitchen on my left, bathroom to my right and walked straight through to the seating area complete with a television, electric fireplace and enough seating for a family of four.
Out on the balcony I took a quick look around and headed back inside to the bedroom, which also included a fireplace and separate entrance to the bathroom. After passing out — almost immediately, I might add — on the plush king-sized bed, I woke up to the sun spilling in, as I had forgotten to close the blackout curtains. I stepped outside and realized the balcony was much larger than I thought the night before. It actually wrapped around from the living room area to the end of the bedroom with seating for five, a table and a grill. It even included an outdoor bathtub in the corner overlooking Osoyoos Lake.
Services/Amenities: One thing I noticed about Spirit Ridge Resort was how inclusive it was. With Anarchist Mountain and Mica Canyon to one side, Osoyoos Lake on the other and vineyards encasing nearly the entire property, it's hard to imagine guests wouldn't want to get out and explore, but the resort offers enough activities and attractions to convince you otherwise.
Between the Nk'Mip Cultural Center delving into the history and importance of the First Nations People and aboriginal heritage; hiking trails; Nk'Mip Cellars and on-site winery (the first aboriginal-owned vineyard in Canada); horseback riding; spa; 24-hour fitness centers; two pools (one for families and one for adults); the incredible restaurant, Mica — not to mention the easy access to the beach — amenities abound.
TOP TAKEAWAYS:
◆ Having visited vineyards in the past that prohibit guests from exploring the growing areas, I appreciated Spirit Ridge guests could walk through at leisure.
◆ A pet-friendly and family-friendly resort is welcome in such a wine-centric region, with plenty of activities for all ages.
◆ At the cultural center we experienced a smudging ceremony after an Okanagan band member sang the Okanagan song in the native language.
◆ The resort does everything in partnership with aboriginal bands and the First Nations People, from whom it sources local ingredients for food and whom it hires as ranchers and staff.
SPIRIT RIDGE RESORT
1200 Rancher Creek Road
Osoyoos, British Columbia
Canada, V0H 1V6
tel 250 495 5445
spiritridge.hyatt.com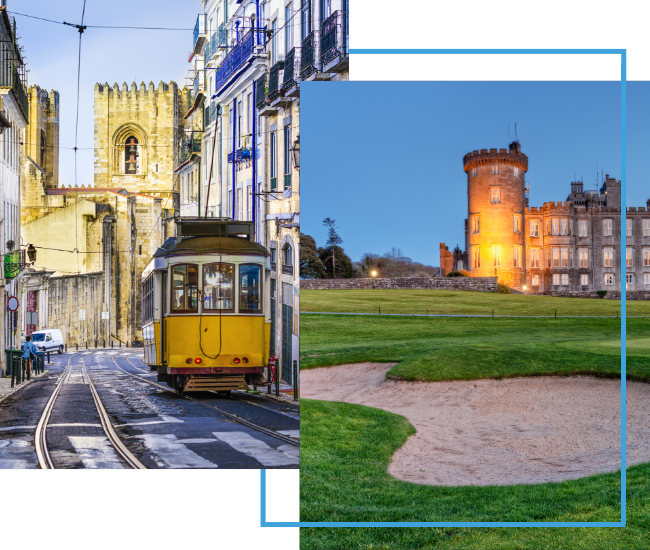 FX Excursions
FX Excursions offers the chance for once-in-a-lifetime experiences in destinations around the world.
Explore Excursions
If fabulous food and beverages are a must-have for any weekend getaway, then look no further than the City of Brotherly Love. Whether your palate has a penchant for vibrant Latin American fare or cozy French cuisine, whether you're an oenophile looking to swirl, sniff and sip your way around the globe or you'd rather sample farm-to-glass cocktails, Philly's got it all this fall. (With the exception of Bolo, which is a short taxi or Uber ride away and definitely worth the trip, the rest of these spots are all within walking distance of each other.)
Sponsored Content
The Global Business Travel Association (GBTA) believes business travel is a fundamental force for good and brings the industry together to connect, innovate and set new standards. With members from across the globe, GBTA engages the many voices of business travel to build a collective future, providing a platform for buyers and suppliers to come together, connect with peers, grow their network and shape the future of the industry.
From Santoríni to Dubai to New York, some hotels just have that "it" factor that draws visitors far and wide. For some hotels it's their proximity to popular landmarks and attractions, for others it's their amenities. But these hotels have something few can claim: a true room with a view.