Arrival/Check-In: I was navigating the Metro from the airport and was slightly concerned about finding my way to the hotel from the Gregorio Marañón station, especially given the early-morning hour and my groggy state from my overnight flight. To my pleasant surprise, I walked up the station steps and the hotel stood before me. Given the pre-dawn time, the lobby was quiet and empty. Reception directed me to the fifth-floor Royal Club for a private check-in.
Guest Quarters: Royal Club guests enjoy a number of perks in addition to the exclusive check-in. Other benefits included a welcome tray of Cava and snacks, complimentary breakfast daily, afternoon snacks and beverages, complimentary WiFi and one complimentary shoe shine.
I was traveling with one of my best friends, and our suite was more than ample for both of us and all our stuff. Upon entering a small foyer, we turned left into a living area with a couch, an armchair and a coffee table. A desk was tucked in the corner, and a rotating TV sat atop a dresser, separating the living area from the beds. Two double beds next to each other and flanked by nightstands provided a peaceful night's sleep. A closet/dressing area was tucked off the bedroom. The large marble bathroom had a Jacuzzi tub and separate shower.
Thankfully, we had early check-in as we were about four hours out from anything being open in Madrid. After an overnight flight, we were happy to collapse in the inviting beds for a few hours of sleep before starting our day.
Services/Amenities: I had a jam-packed schedule, so aside from the complimentary breakfast and afternoon snacks offered at Royal Club, which were quite good, I did not have the opportunity to dine at the property. However, there are plenty of on-site options, including Restaurante Arco, serving a breakfast buffet; El Jardín del Miguel Ángel's alfresco dining; the lobby bar; and Restaurant M29.
The fitness center, pool and spa are amenities to make time for, as five minutes into a workout or a swim one could easily forget one is at a hotel. State-of-the-art equipment and offerings and ample space easily rival any membership gym.
The Royal Club's concierge/check-in staff were exceedingly helpful, assisting with dinner reservations and offering suggestions whenever we inquired. Additionally, they were always quick with a greeting whenever we entered or exited. I can say the same for the staff encountered in the hotel's main lobby.
The Experience: Located next to a Metro station, the Occidental San Miguel Ángel is the perfect place to stay in Madrid — conveniently located for accessibility but away from all the overcrowding and hoopla found in the city center, with a bit more peace and quiet. From here, my trip to the Spanish capital was simply perfect.
GT Checklist
Doorman/valet
Less than 10 minutes for check-in
Separate tub and shower
Large vanity
High-quality towels
Powerful, unattached hair dryer
High-quality bed linens
Large, flat-screen television
Large desk with convenient outlets
Large, complimentary laptop safe
Complimentary in-room WiFi
Complimentary bottled water
Stocked minibar
Ample lighting
In-room coffeemaker
Iron and ironing board
On-site restaurant and bar
24-hour room service
State-of-the-art fitness center
The Occidental San Miguel Ángel Madrid
Miguel Ángel 29-31
28010, Madrid, Spain
tel 34 91 442 00 22
occidentalhotels.com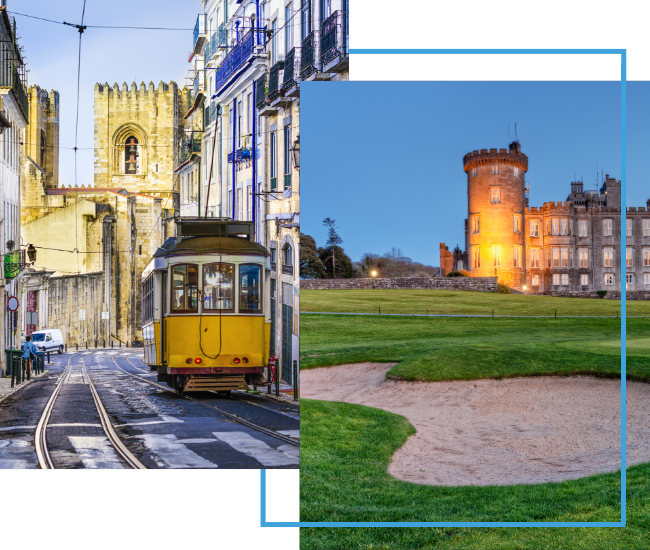 FX Excursions
FX Excursions offers the chance for once-in-a-lifetime experiences in destinations around the world.
Explore Excursions
Think of Tokyo and your mind may wander to the neon signs and bustling crowds of Shibuya and Shinjuku, or the tranquility of the Meiji Jingu shrine, but this huge city offers much to those who explore away from the main tourist areas.
Sponsored Content
Learning more about our readers' travel habits and preferences ensures Global Traveler delivers the content you desire. As the travel industry has adapted and changed over the last few years, it's more important than ever to connect. To best meet your short- and long-term travel content needs, please help us!
Automotive museums of all sizes will always capture the imaginations of car and racing aficionados. However, the best deliver a lot of substance beyond the machine itself. Some place an emphasis on science and technology or history, while others display iconic cars from film and television. Museums established and operated by the world's top automakers (think Mercedes, BMW, Audi and Porsche in Germany, and Toyota, Honda and Nissan in Japan) have built-in followings.