Arrival/Check-In: I arrived at the hotel on one of the coldest days Chicago has ever experienced to find a warm welcome from the hotel's doorman and my personal greeter in the Langham's signature pink outfit, which lent a touch of spring to the bitterly cold winter day. I was quickly taken to The Langham Club Lounge, where I enjoyed a cup of tea while I went through the brief check-in process. The Club Lounge on the 13th floor, although the elevator lists it as 12C, is an attractive space done up in mid-century modern motif in keeping with the Mies van der Rohe-designed building. The sitting area segues into the breakfast area and provides great views of Chicago. When I was ready to go to my room, Carlos, the director of butler service, escorted me.
Guest Quarters: My grand king riverview room was so spacious it felt more like a suite. It included a king-sized bed, which is the hotel's signature Blissful Bed — an apt description. The room also had a large, flat-screen television, a large desk with outlets (love those desktop outlets!), an attractive stand-alone minibar/coffeemaker unit and two easy chairs. There was a large vanity in the entrance foyer. The bathroom was large with two sinks, a large tub and a separate, spacious shower with a monsoon-type rain showerhead. The water closet was separate. The bath amenities were Chuan by Laura Tonatto.
Services/Amenities: The hotel's spa, Chuan Spa, and wellness facility include a fully equipped gym and a 67-foot-long swimming pool, offering many options for staying fit or just relaxing.
Chicago is known for its great restaurants, and one of them, Travelle, is in the hotel. It features Tim Graham's contemporary take on Mediterranean cuisine. Travelle also includes a bar and a lounge with great views of the city, like every other space in the hotel. When you get peckish, you can always visit Pavilion, adjoining the lobby, for afternoon tea or light fare.
The Langham is also an ideal MICE (meetings, incentives, conventions and exhibitions) venue with its 15,000 square feet of event space and state-of-the-art technology. The several meeting and event spaces include Cinema Suite, which is a mini movie theater ideal for showing company videos or just watching a movie.
The Experience: The Langham, Chicago is located in the IBM Plaza building designed by Mies van der Rohe and on the National Register of Historic Places. The Langham Hotel Group took pains in adhering to the architect's design philosophy and created an extremely attractive hotel. Its location is ideal for the business traveler, as well as the leisure traveler, since it is situated on the Chicago River between the Loop and the start of the Magnificent Mile. But the service one gets from the friendly and accommodating staff is the true star of this hotel. I have already told my friends The Langham, Chicago is the place to stay in Chicago.
GT Checklist
[checklist]
[item check=yes]Doorman/valet[/item]
[item check=yes]Less than 10 minutes for check-in[/item]
[item check=yes]Separate tub and shower[/item]
[item check=yes]Large vanity[/item]
[item check=yes]High-quality towels[/item]
[item check=yes]Powerful, unattached hair dryer[/item]
[item check=yes]High-quality bed linens[/item]
[item check=yes]Large, flat-screen television[/item]
[item check=yes]Large desk with convenient outlets[/item]
[item check=yes]Large, complimentary laptop safe[/item]
[item check=yes]Complimentary in-room WiFi[/item]
[item check=yes]Complimentary bottled water[/item]
[item check=yes]Stocked minibar[/item]
[item check=yes]Ample lighting[/item]
[item check=yes]In-room coffeemaker[/item]
[item check=yes]Iron and ironing board[/item]
[item check=yes]On-site restaurant[/item]
[item check=yes]24-hour room service[/item]
[item check=yes]24-hour state-of-the-art fitness center[/item]
[item check=yes]Turn-down service[/item]
[/checklist]
The Langham, Chicago
330 N. Wabash Ave.
Chicago, IL 60611
tel 312 923 9988
langhamhotels.com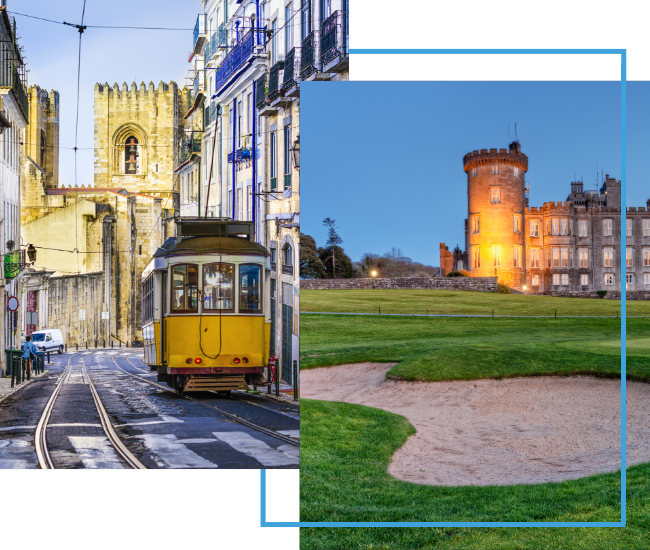 FX Excursions
FX Excursions offers the chance for once-in-a-lifetime experiences in destinations around the world.
Explore Excursions
This is a love story involving a frequent traveler, a swanky business-class lounge, Polaris seat 7A and palate-tempting libations.
Sponsored Content
Don't risk losing all the money you've spent if you must cancel your trip at the last minute. Allianz Travel Insurance can give you:
This month head west — at least as far as California, where the second annual Crush It Harvest Festival will be held on the West Pavilion Lawn at The Estate Yountville. The festival is held on Oct. 7, beginning that morning and ending when the sun dips below the valley's horizon.