Arrival/Check-In: After finishing some meetings, I arrived at the hotel in the evening. I was a bit concerned since I had dinner plans in an hour. I anxiously waited in line to check in, but it only took about 15 minutes. The Washington Park Hotel has five buildings, so I followed the map to my room in the Taft Building, where I quickly changed and got ready for dinner.
As I waited to check in, I found the lobby appealing. The Washington Park sports an Art Deco design with a lot of grays and wood. The lobby featured a beautiful pool table; I welcome a little friendly competition if time allows.
Guest Quarters: My room was perfect for the business traveler. From the entrance, an island separated the restroom and shower area from the beds. This may sound odd, but the island was set up perfectly along the wall so I could hook up my laptop, phone, iPad and anything else I needed to work from with plenty of outlets. A mini fridge and coffee machine sat closer to the window. The room provided a view of the pool area, which was nice; unfortunately, I didn't get any time to enjoy swimming.
Services/Amenities: Once I finished dinner, I met Francis X. Gallagher for a drink in the Kenmore Building (where we checked in) at the Swizzle Bar — a Caribbean rum bar where Fran and I were treated well by bartender Danilo Bozovik. Bozovik uses a swizzle to make his signature cocktail drinks, which I'd never seen before. You can find out more about his tips and tricks of the trade in his book Barkeep: The Guide to Becoming a Professional Bartender. Aside from the bar, I later found the hotel offers a complimentary bicycle service, with seven bikes available on a first-come, first-served basis. This makes a good option for a leisure trip since parking is not the easiest thing to find in South Beach.
Despite the quick trip of only two days at Washington Park Hotel, it did not disappoint. I enjoyed the room, the service and the location. At first glance, this does not look like your traditional hotel — especially since you are given a map to find your way to your building — but it is a nice change from the norm, and I would definitely stay here again.
TOP TAKEAWAYS:
◆ The luxury bath products are Beekman 1802.
◆ Tuk Tuk Shuttle Service gets you around town.
◆ Head to the Swizzle Bar for signature rum cocktails.
WASHINGTON PARK HOTEL SOUTH BEACH
1050 Washington Ave.
Miami Beach, FL 33139
tel 305 421 6265
wphsouthbeach.com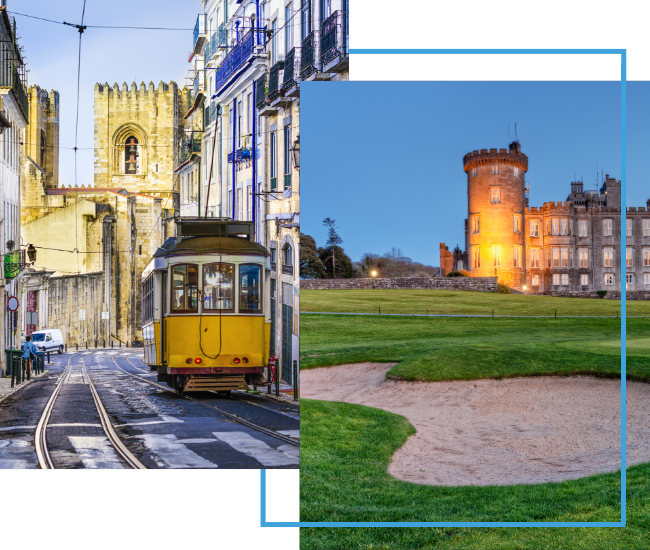 FX Excursions
FX Excursions offers the chance for once-in-a-lifetime experiences in destinations around the world.
Explore Excursions
It's time to start dreaming of your next trip. Here's some destination inspiration for you. Take a visual journey through these U.S. Christmas markets with us.
Sponsored Content
The Saronic or Argo Saronic Islands of Greece call travelers to explore its seven small islands and islets brimming with history, natural sites and more. With most easily accessible by boat, the islands' proximity to ports of Athens make the Saronic Islands an ideal destination for those preferring shorter boat rides. In fact, trips from Athens ports to the islands take only between 10 minutes and two hours, depending on the island you choose, making them perfect for day or weekend trips. From Piraeus port, you can access Hydra, Spetses, Aegina and Poros directly. Come explore these stunning islands with us and find the inspiration to plan your next trip to these islands. Hydra Hydra town curves around a slope overlooking the Argosaronic Gulf like an amphitheater and is considered one of the most romantic destinations in Greece. Most unique to the island is its lack of vehicles. People on the island get around on mules and donkeys as well as water taxis, making for a peaceful and laid-back day. Hydra lies a two-hour ferry ride from Piraeus port in Athens.
Everyone loves a good Christmas tree, but these iconic hotels around the world take it one step further with designer-styled trees illuminating lobbies and public spaces, wowing all who enter. From Lela Rose to Louis Vuitton, don't miss these ultra-luxury trees redefining tree decorating as we know it.