Arrival/Check-In: Looking forward to seeing the refresh and renovation of the SLS Beverly Hills, I checked in with little delay even though a few other guests stood at the desk. I noticed a lot of families with children staying at the SLS, which I thought was interesting and a shift in its previous marketing profile. The property boasts a great location and a cool pool, which was one of the major changes when it modified the building 15 years ago. A simple turn to my right led me up to my lovely room in no time.
Guest Quarters: The room was comfortable and userfriendly, and the bed resulted in some of the best sleep I have had in a hotel. Although the property offers lots of "party options," I didn't hear any of that activity in my room. I stayed in Room 226, with sliding doors to a patio and an outstanding garden offering ample seating (an umbrella, outdoor chairs and a settee) — a great place to enjoy breakfast or end-of-day sundowners, which you can easily make from a generous minibar with "adult-sized" bottles.
The king-sized bed, flanked by small, marble-topped end tables, included comfortable bedding with a variety of pillow choices. Near the patio exit, a small, round, marble-topped table and two chairs provided space to set up a laptop and create a work station. The 55-inch TV hung on the wall opposite the bed, with an entertainment center, minibar and storage below. I enjoyed watching Netflix on the 55-inch screen when I had some time to kill. Nice touches included drinking glasses of various colors and types and the signature "monkey" bust on a shelf, part of the SLS branding — they just want you to monkey around and have a good time.
The spacious bathroom featured a large shower but no tub, with strong water pressure and a rain-like shower nozzle. A sliding panel above the stainless-steel sink opened to the bedroom to create a more spacious feel or to allow communication with your guest. Bathroom amenities included a good supply of towels (I counted four bath towels) plus Ciel Reserve shampoo, conditioner and other lotions and supplies.
Services/Amenities: Restaurant venues include The Bazaar by José Andrés, which sports an eclectic design for a fun-filled experience, winning a Michelin Plate distinction this year. Tres is a more sophisticated option, also by José Andrés, boasting comfort foods with a twist, including afternoon tea. I enjoyed a drink and snack at the bar while I was in residence. Finally, Somni offers Catalan cuisine in a 10-seat counter experience. We also enjoyed breakfast in a private dining room off The Bazaar (great power breakfast option) and evening cocktails with the friendly, funny staff.
I had to ship a package, and the concierge took care of it with great service, which is always helpful, including tracking down a large box in which to send the items.
TOP TAKEAWAYS:
◆ Great location near the Beverly Center
◆ Cool graphics and art throughout the property
◆ Helpful and friendly staff
SLS HOTEL, A LUXURY COLLECTION HOTEL, BEVERLY HILLS
465 S. La Cienega Blvd.
Los Angeles, CA 90048
tel 310 247 0400
marriott.com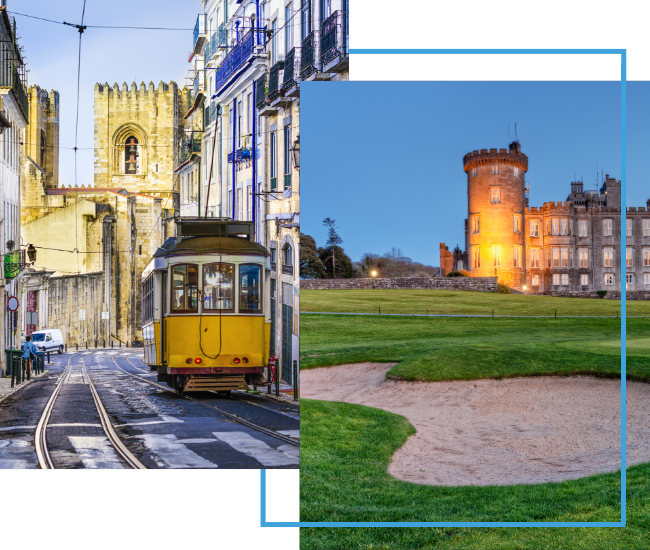 FX Excursions
FX Excursions offers the chance for once-in-a-lifetime experiences in destinations around the world.
Explore Excursions
There is something magical about sipping a glass of local wine while watching the sun slip into the Aegean Sea as the afterglow tinges traditional, white-washed Cycladic houses with glorious shades of rose, purple and gold. Ancient Greeks believed Helios, the Sun God, caused sunsets by driving his fiery chariot into the sea. Standing at water's edge in Mykonos, watching the sky slowly turn from purple to inky black, you almost believe it.
Sponsored Content
Many small- and medium-sized businesses face time and budget constraints when organizing corporate hotel travel for employees. To address this problem, IHG® Business Edge emerged as a cost-free business travel solution for small- to medium-sized enterprises, offering travel managers exclusive access to enticing perks, handpicked educational resources and comprehensive company travel metrics. IHG Business Edge connects our loyal customers to our portfolio of 5,800 hotels and resorts across 18 brands in more than 100 countries.
The prospect of a post-visit treasure hunting session inside the shops of landmark museums such as the Louvre in Paris, the Uffizi Gallery in Florence and The British Museum in London can be irresistible. However, some of Europe's smaller and more unusual museums boast retail spaces with a surprising "wow" factor, often as well-curated as the galleries.