Arrival/Check-in: I didn't know of The Sutton Place Hotel prior to this visit to Chicago. I was pleasantly surprised to see it was located in the heart of Chicago's Gold Coast neighborhood, across the street from Gibson's Steakhouse. The doorman welcomed me with a smile while I was left to find the front desk on my own. The receptionist was friendly and apologetic, as my room wasn't ready yet. I waited for a few minutes in the lobby, which was comfortable but dark, leaving me with the impression I was still in the 1980s when the hotel first opened as Hotel 21 East. (27/30)
Guest Quarters: It wasn't long before I received my key and directions to my room. My suite had a unique twist I was not expecting. It was a duplex with the living room on the first floor and the bedroom and master bath up a spiral staircase. Although I was initially impressed with the space and enjoyed the natural sunlight entering the room, the spiral staircase quickly became a nuisance. The bed was comfortable and workspace was ample. The bath was spacious with separate bath and shower, but overall it was ready for an immediate upgrade. I did view a standard room, which had undergone a recent renovation. The rooms were spacious and the décor featured rich colors that I found fresh and soothing for a traveler. (24/30)
Service/Amenities: The bar and restaurant located in the hotel, The Whiskey Bar & Grill, looked like it had a strong patronage from the local community, which is always a great compliment to any establishment. The gym was a converted suite, which I found to be a little tight on space but provided the basic equipment for me to get a brief workout in between meetings. (37/40)
The Experience: I found the property functional as a strong 4-star hotel, but its main attraction was really the location. The hotel serves as a great starting point for a business or leisure traveler. The surrounding restaurants offer ample opportunities for a grand Chicago dining experience, and prime shopping is only steps away.
Total Score: 88/100
The Sutton Place Hotel, Chicago
21 E. Bellevue Place
Chicago, IL 60611
tel 312 266 2100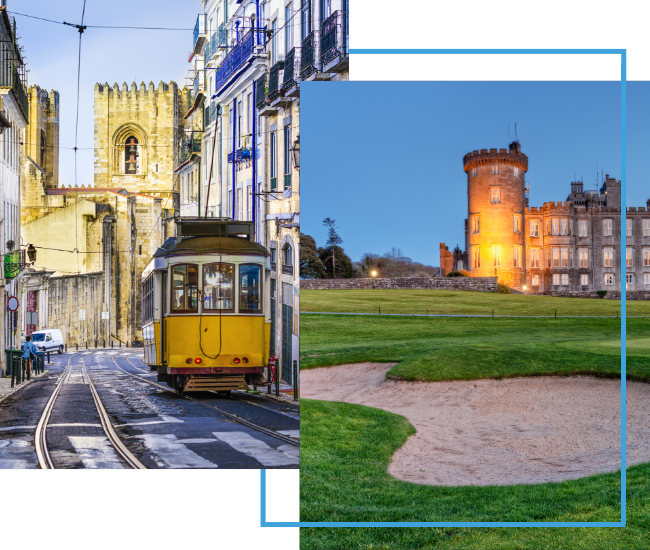 FX Excursions
FX Excursions offers the chance for once-in-a-lifetime experiences in destinations around the world.
Explore Excursions
Imagine yourself lounging in a stone cottage suite with a fireplace and freestanding tub, sipping hot chocolate in a rustic game and reading room with a raftered ceiling, and ice skating and cross-country skiing in the crisp mountain air. Sounds pretty perfect, doesn't it? Especially when you add in seasonal touches.
Sponsored Content
IHG Hotels & Resorts is thrilled to announce the launch of a new mobile product feature for members: IHG Wi-Fi Auto Connect. This feature is now available exclusively in the IHG One Rewards mobile app for both iOS and Android users and will automatically connect IHG One Rewards members to WiFi upon arrival at more than 5,000 IHG hotels worldwide — no separate passwords or log-ins needed. This is in addition to the exciting benefits of being an IHG Business Edge member. IHG Business Edge provides small- and medium-sized businesses access to a user-friendly portal that displays comprehensive spending and savings data while providing the convenience of direct booking with a guaranteed discount.
For the first time in Olympic history, when the 2024 Summer Olympics kick off on July 26, 2024, they will not do so in a stadium. Instead of an Olympic venue, the entire city of Paris will become the Olympic stadium, hosting the games among monuments, on bridges and on the grounds of some of the world's most historic sites. The Opening Ceremony will take place on the River Seine, where athletes will drift along on a flotilla of boats as spectators wave them on from the quays and bridges throughout the city.