Arrival/Check-In: After departing Philadelphia International Airport at 5 a.m. (which meant a 2:30 a.m. wake-up time), transferring through Chicago and then driving nearly an hour from Springfield to Branson, I don't think I've ever been happier to hear from a hotel my room was ready before the guaranteed check-in time. The lobby was quiet, and after waiting a few minutes for the couple in front of me to check in, I was on my way to my fifth-floor guestroom in no time.
Guest Quarters: My guestroom was generously sized, allowing me ample space to spread out. I unpacked immediately, as I was traveling for business and wanted to hang up my clothes. The bathroom, also a nice size, was to the right as I entered. I did find the amenities a bit lacking and was annoyed to find that, in order to turn on the shower, you basically got blasted with a cold spray of water. I was eager to shower but received a notice upon check-in that the water was being worked on just during the time I was in my room.
A small closet stood next to the bathroom before the space opened up to the bedroom. One large piece of furniture served as a TV stand, dresser and desk and sat across from the king-sized bed, incredibly comfortable and flanked by nightstands and plenty of outlets. In the corner next to the bed sat a sofa and a coffee table. I had floor-to-ceiling windows lining the outside wall of the room, and I appreciated the natural light but wished I had more of a view than the parking garage across the street.
Services/Amenities: I enjoyed breakfast one morning at Level 2 Steakhouse; the breakfast buffet was well-stocked. I was pleased to find a "build-your-own-parfait" section. I overhead people in the lobby talking about the wonderful dinner they enjoyed at the restaurant the evening before and hoped I'd be able to sample the dinner menu.
While far too chilly to enjoy during my visit, the hotel does offer a pool and pool bar, as well as a fully equipped fitness center. Meeting rooms are also available along with the facilities at the nearby convention center. As Branson is a family-friendly destination, it made sense to see the hotel offers cribs and high chairs and a children's menu.
TOP TAKEAWAYS:
◆ I was in town for a conference, and the hotel is conveniently connected to the convention center.
◆ I dropped an earring behind a large — and heavy — piece of furniture in the room. I called for assistance, and maintenance quickly and easily retrieved the jewelry for me.
◆ The hotel is located across the street from Branson Landing, full of stores, restaurants and entertainment outlets.
HILTON BRANSON CONVENTION CENTER
200 E. Main St.
Branson, MO 65616
tel 417 336 5400
hilton.com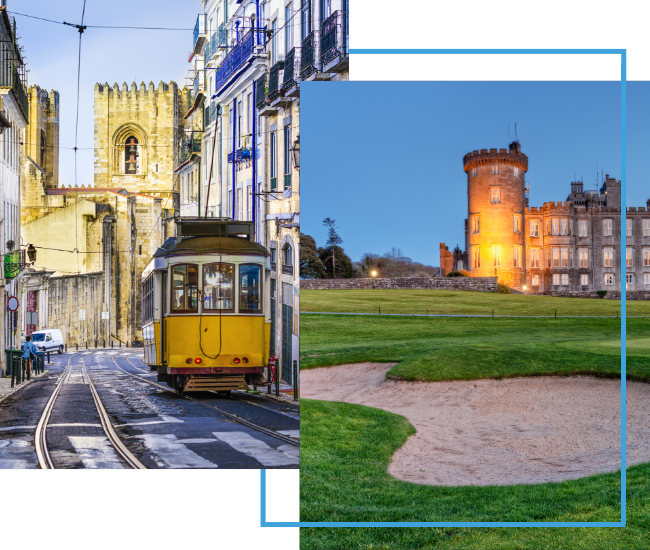 FX Excursions
FX Excursions offers the chance for once-in-a-lifetime experiences in destinations around the world.
Explore Excursions
There is something magical about sipping a glass of local wine while watching the sun slip into the Aegean Sea as the afterglow tinges traditional, white-washed Cycladic houses with glorious shades of rose, purple and gold. Ancient Greeks believed Helios, the Sun God, caused sunsets by driving his fiery chariot into the sea. Standing at water's edge in Mykonos, watching the sky slowly turn from purple to inky black, you almost believe it.
Sponsored Content
IHG Hotels & Resorts is thrilled to announce the launch of a new mobile product feature for members: IHG Wi-Fi Auto Connect. This feature is now available exclusively in the IHG One Rewards mobile app for both iOS and Android users and will automatically connect IHG One Rewards members to WiFi upon arrival at more than 5,000 IHG hotels worldwide — no separate passwords or log-ins needed. This is in addition to the exciting benefits of being an IHG Business Edge member. IHG Business Edge provides small- and medium-sized businesses access to a user-friendly portal that displays comprehensive spending and savings data while providing the convenience of direct booking with a guaranteed discount.
The prospect of a post-visit treasure hunting session inside the shops of landmark museums such as the Louvre in Paris, the Uffizi Gallery in Florence and The British Museum in London can be irresistible. However, some of Europe's smaller and more unusual museums boast retail spaces with a surprising "wow" factor, often as well-curated as the galleries.