ARRIVAL/CHECK-IN: My colleague Mary and I made the drive from our headquarters outside of Philadelphia, Pennsylvania, to Washington, D.C., with relative ease. It is always touch-and-go on the stretch of I-95 between the two main metropolises. Our only issues arose getting turned around a few times once in our nation's capital, but rerouting got us there efficiently, all things considered. We pulled up in front of Kimpton George Hotel, and Mary ran in to find the valet, who came out for my car keys and to help us unload. Inside, we were greeted by an extremely courteous front desk staff who had us on our way to our guestrooms shortly.
GUEST QUARTERS: The George Washington theme is prevalent throughout the hotel; however, it's tastefully incorporated in whimsical ways, like script from some of his speeches adorning an accent wall and a cheeky pillow reminiscent of one of his garments. The door to my guestroom opened directly into the bedroom, with the nightstand and comfortable king bed to the right. To the left was the bathroom entrance; the bathroom boasted a tub and shower, toilet, sink with vanity and tilework. Back in the bedroom, the bed sat across from a long desk/minibar/dresser fixture (with a Keurig) that offered ample space for work or storage, with plenty of outlets. A flat-screen TV hung above the desk portion. Additional space was found on the couch with an end table tucked into an alcove to the right of the bed. In another alcove around the corner from the bathroom entrance sat a closet space. My guestroom didn't boast a view; I will note some street noise can be heard inside accommodations. The bath amenities are Atelier Bloem.
SERVICES/AMENITIES: I enjoyed a delicious breakfast each morning of my stay at on-site Bistro Bis, a long-time favorite of politicos and powerbrokers, evident in the number of suit-clad executives conducting morning meetings at the tables around me. The restaurant serves breakfast, lunch and dinner, and provides in-room dining.
Among its amenities, Kimpton George offers more than 2,000 square feet of meeting and event space and a 24-hour fitness center with state-of-the-art equipment. In-room yoga mats and complimentary PUBLIC bikes offer other fitness options, as well. Programs like Wag! Premium (pet-friendly), On-Demand Family Fridge Program (family-friendly) and Kimpton Plants Pals Program help make each stay personalized to guest preferences.
TOP TAKEAWAYS:
With an enviable location across the street from Union Station, it's also easy for travelers to Kimpton George to consider train transportation to the hotel.
I can't talk about location without noting the property's proximity to all things Capitol Hill, including the Capitol, memorials and museums.
On-site parking was as easy as could be. After our two-night stay, I requested my car; and despite it being a busy time with lots of requests and check-outs, my vehicle arrived just a few minutes after we completed check-out.
I've now had the pleasure of visiting two Kimptons in D.C.: Kimpton George and Kimpton Hotel Monaco Washington DC. Both enjoy exceptional locations for all the city has to offer and the signature Kimpton amenities travelers have come to love.
KIMPTON GEORGE HOTEL
15 E St. N.W. Washington, D.C. 20001
tel 202 347 4200
hotelgeorge.com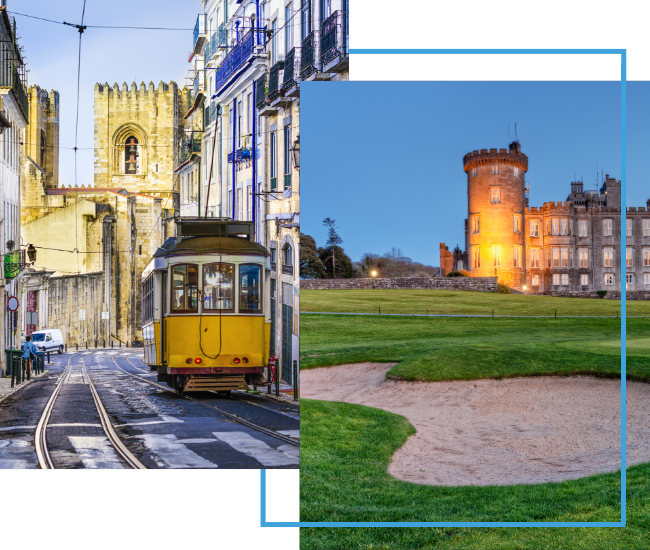 FX Excursions
FX Excursions offers the chance for once-in-a-lifetime experiences in destinations around the world.
Explore Excursions
The Perelman Performing Arts Center (PAC NYC), the cultural cornerstone and final public element of the World Trade Center site, opened this September.  The new performing arts center in Lower Manhattan provides a dynamic home for the arts, serving audiences and creators through flexible venues enabling the facility to embrace wide-ranging artistic programs.
Sponsored Content
Experience the life-changing destination of Greece by exploring its island gems in the Ionian Sea. Scattered off the western coastline of Central Greece, to the south of Peloponnese, the Ionian Islands are an island group comprising large and small islands.
Whether you call secondhand fashion treasure troves "thrift stores," "fripperies," "charity shops," "vintage boutiques" or something else, shifting the paradigm from "old clothes" to "new finds," you may find the best, most conversation-starting souvenirs inside these shops and neighborhoods located in the world's most fashionable cities and a few unexpected places.