Arrival/Check-In: Although tired from a 13-hour flight to Dubai, we appreciated the warm welcome from the hotel valet, the doorman and the check-in team at the front desk. I knew I was going to feel right at home. Everyone else we came into contact with also gave a warm, welcoming smile that felt genuine. Check-in was hassle-free with a quick overview of the hotel, what was included in our stay and how to best enjoy our time in Dubai. We also enjoyed a delicious green tea drink at the front desk, a pleasant surprise.
Guest Quarters: Because of our late arrival around 9:30 p.m., my initial impression of the room was that it provided everything I expected in a hotel room with the clean, sleek, sophisticated touch I anticipated from a luxury boutique hotel in downtown Dubai. The designers truly put some educated thought into the patrons' state of mind when renovating the property.
The best part of my stay, however, wasn't the food, the people or the amenities; it was the breathtaking view from my window, with the Burj Khalifa straight in front of me. What a fascinating view just behind those curtains I sadly kept closed the first two days, not knowing what awaited outside. Never again will I make that mistake at any hotel. I also noticed the rooms were quiet, considering we were located right on the boulevard with plenty of traffic throughout the day.
Services/Amenities: I flopped my suitcase in the corner and got comfortable in the big, king-sized bed with its abundance of fluffy pillows. I was tired and should have gone to sleep, but I was curious to see what the room service menu offered. At first I thought the menu was missing or I was too tired to locate it, but the front desk informed me I could find all I needed with the remote and the flat-screen TV. I was impressed and got busy ordering a few items from the menu — salmon steak, beef bagatelle and chicken shawarma. Not sure what I was thinking when I ordered all that food, but I'm glad I did. The dishes were incredibly tasty and reasonably priced. I was happy.
If there were one thing I could recommend, it would be to provide outlets in the bathroom for women like me who travel with a flat iron and a curling iron. Aside from the shaver outlet, I didn't see an outlet to plug in my appliances aside from the one next to the coffee machine. All in all, that wouldn't deter me from coming back to this hotel. I did appreciate the charging station next to the bed with all sorts of outlets.
The Experience: If you are looking to mix luxury with business in a place where you can either be left alone to work or get all the attention you want when you put down your laptop, Manzil Downtown Dubai covers all the bases. Every morning I enjoyed the incredible breakfast bar offering several fresh juices, made-to-order omelets and plenty of sides. Just like check-in, check-out was a breeze as well. I can't wait to go back.
GT CHECKLIST
[checklist]
[item check=yes]Doorman/valet[/item]
[item check=yes]Less than 10 minutes for check-in[/item]
[item check=yes]Separate tub and shower[/item]
[item check=yes]Large vanity[/item]
[item check=yes]High-quality towels[/item]
[item]Powerful, unattached hair dryer[/item]
[item check=yes]High-quality bed linens[/item]
[item check=yes]Large, flat-screen television[/item]
[item check=yes]Large desk with convenient outlets[/item]
[item]Large, complimentary laptop safe[/item]
[item check=yes]Complimentary in-room WiFi[/item]
[item check=yes]Complimentary bottled water[/item]
[item]Stocked minibar[/item]
[item check=yes]Ample lighting[/item]
[item check=yes]In-room coffeemaker[/item]
[item check=yes]Iron and ironing board[/item]
[item check=yes]On-site restaurant[/item]
[item check=yes]24-hour room service[/item]
[item check=yes]24-hour state-of-the-art fitness center[/item]
[item check=yes]Turn-down service[/item]
[/checklist]
Manzil Downtown Dubai
Sheikh Mohammed bin Rashid Boulevard
Downtown Dubai
United Arab Emirates
tel 971 4 428 5888
vida-hotels.com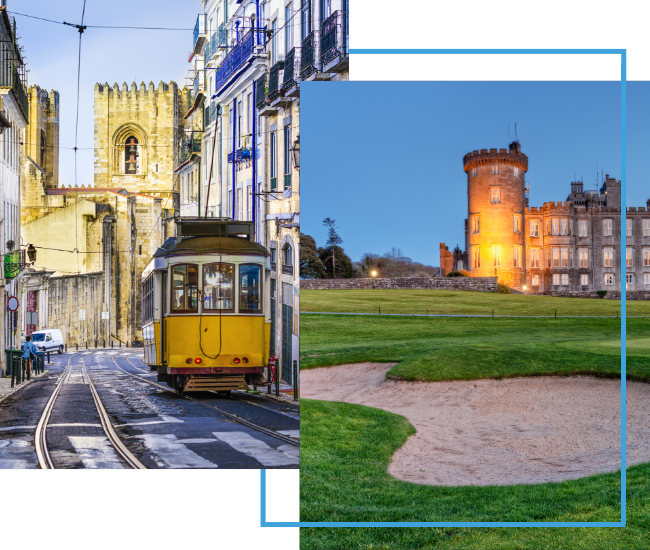 FX Excursions
FX Excursions offers the chance for once-in-a-lifetime experiences in destinations around the world.
Explore Excursions
There may not be snow in Los Angeles this season, but Waldorf Astoria Beverly Hills is certainly full of the holiday spirit, with Christmas, Hanukkah and New Year's events happening in the hotel's gorgeous event spaces.
Sponsored Content
Nashville's once-modest skyline continues to evolve as its luxury market grows. Lavish hotel properties are added to the landscape while acclaimed chefs stake claim in the robust culinary scene and premier cultural offerings round out the city's repertoire.
Looking for fun things to stuff into the toe of a few holiday stockings? Here are some great choices: