Arrival/Check-In: I was greeted by two doormen prepared to open the doors upon my arrival. As I stepped inside, a host greeted me, escorted me to the registration area and introduced me to a gentleman who checked me in. An attendant escorted me and my bags to my room.
Guest Quarters: The room was magnificent. As I entered, I found a well-placed shelf for luggage on the right and, on the other side of the hall, a closet to hang my clothes. I appreciated the closet space, especially since I was traveling for business. The closet area led to a large, brightly lit bathroom featuring a shower with at least 10 showerheads that provided the best shower I ever experienced.
Since I arrived in the evening, turn-down service had already been performed, not only turning down my bed but also leaving a chocolate skull for Día de los Muertos accompanied with a card explaining the significance of the gift. This was a nice touch, introducing me to local traditions.
The main room included a comfortable king-sized bed and a large desk for getting work done. As it began to get dark, I went to turn lights on but didn't find a switch. Instead, a control panel allowed me to turn on or dim a single light or every light in the room and control the shades — a great feature. I want one for home.
Services/Amenities: Service at Las Alcobas was phenomenal from the moment I walked through the front door. The young woman who escorted me to my room gave me an overview of the features and functions of the room and offered a tray of homemade soaps, telling me to take some home.
The Experience: I found the hospitality of the staff at Las Alcobas to be the best I ever experienced. On the evening before my departure, I admired some colorful woodcarvings of unusual creatures, alebrijes. I inquired at the front desk about where I could buy one. One of the staff knew of a store nearby and offered to go there to see how late they would be open. He returned and told me they would stay open until I arrived and selected my alebrijes. He escorted me to the store and made certain I was satisfied before we walked back to the hotel. Experiencing that level of personal attention is how I will remember Las Alcobas and Mexico City.
GT CHECKLIST
[checklist]
[item check=yes]Doorman/valet[/item]
[item check=yes]Less than 10 minutes for check-in[/item]
[item check=yes]Separate tub and shower[/item]
[item check=yes]Large vanity[/item]
[item check=yes]High-quality towels[/item]
[item check=yes]Powerful, unattached hair dryer[/item]
[item check=yes]High-quality bed linens[/item]
[item check=yes]Large, flat-screen television[/item]
[item check=yes]Large desk with convenient outlets[/item]
[item check=yes]Large, complimentary laptop safe[/item]
[item check=yes]Complimentary in-room WiFi[/item]
[item check=yes]Complimentary bottled water[/item]
[item check=yes]Stocked minibar[/item]
[item check=yes]Ample lighting[/item]
[item]In-room coffeemaker[/item]
[item check=yes]Iron and ironing board[/item]
[item check=yes]On-site restaurant[/item]
[item check=yes]24-hour room service[/item]
[item check=yes]24-hour state-of-the-art fitness center[/item]
[item check=yes]Turn-down service[/item]
[/checklist]
Las Alcobas
Presidente Masaryk 390
Miguel Hidalgo, Polanco
11560 Mexico City
Mexico
tel 52 55 3300 3900
lasalcobas.com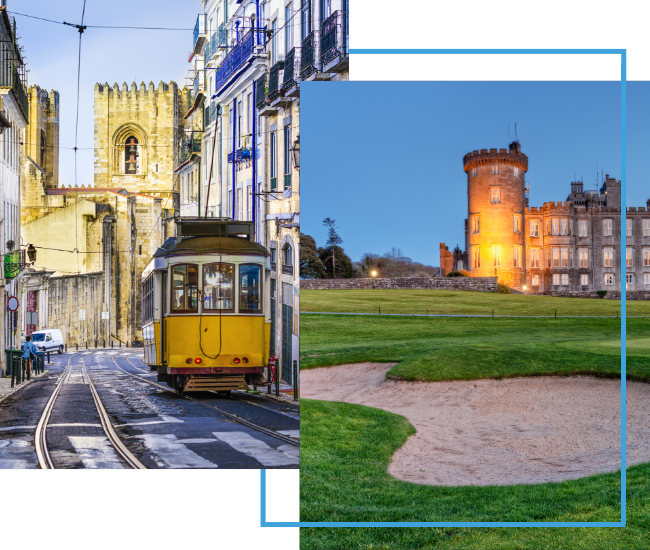 FX Excursions
FX Excursions offers the chance for once-in-a-lifetime experiences in destinations around the world.
Explore Excursions
There is something magical about sipping a glass of local wine while watching the sun slip into the Aegean Sea as the afterglow tinges traditional, white-washed Cycladic houses with glorious shades of rose, purple and gold. Ancient Greeks believed Helios, the Sun God, caused sunsets by driving his fiery chariot into the sea. Standing at water's edge in Mykonos, watching the sky slowly turn from purple to inky black, you almost believe it.
Sponsored Content
The Global Business Travel Association (GBTA) believes business travel is a fundamental force for good and brings the industry together to connect, innovate and set new standards. With members from across the globe, GBTA engages the many voices of business travel to build a collective future, providing a platform for buyers and suppliers to come together, connect with peers, grow their network and shape the future of the industry.
The prospect of a post-visit treasure hunting session inside the shops of landmark museums such as the Louvre in Paris, the Uffizi Gallery in Florence and The British Museum in London can be irresistible. However, some of Europe's smaller and more unusual museums boast retail spaces with a surprising "wow" factor, often as well-curated as the galleries.