Arrival/Check-In: The property was easy to find, with an ideal South Beach location on Ocean Drive and a large, bright sign. As we arrived, the valet greeted us and the doorman escorted my colleague and me into the lobby. He then followed us to the front desk with our luggage. The front desk attendant was attentive and friendly, and I was checked in in under 10 minutes.
Guest Quarters: The king guestroom at the Marriott Stanton South Beach was spacious and stylish. The simple décor made for a clean, crisp atmosphere with white bed linens, light-colored furniture and hardwood floors. There was a large desk with adequate working space for a business traveler. The desk area had a comfortable wheeled chair and a bright desk lamp. I enjoyed the private balcony area which overlooked the hotel pool and beach. In the bathroom, there was a glass shower equipped with a large rainforest showerhead. I appreciated the powerful hair dryer, found under the large sink and vanity area.
Services/Amenities: The hotel has several dining options. I enjoyed breakfast and an evening cocktail at the hotel's beachfront Deco Blue Restaurant. If you are looking for something sweet, the property has Dolcezza, which offers gelato, handmade chocolates and confections. For a quick coffee or snack, there is a Starbucks conveniently connected to the property. The spacious pool area offers a wonderful view of the beach and ocean. Food and beverages are available to guests at the pool and on the beach. Near the pool, inside the hotel, guests can relax at the hotel's spa or exercise in the well-equipped fitness center.
The Experience: The Marriott Stanton South Beach is an excellent hotel for a business or leisure traveler. The location is ideal as it is near some of South Beach's best shopping and dining. Overall, the room was spacious, well-kept and clean. I appreciated the simplicity and chic-ness of the hotel, and I would certainly stay at the property again.
GT CHECKLIST
[checklist]
[item check=yes]Doorman/valet[/item]
[item check=yes]Less than 10 minutes for check-in[/item]
[item check=yes]Separate tub and shower[/item]
[item check=yes]Large vanity[/item]
[item check=yes]High-quality towels[/item]
[item check=yes]Powerful, unattached hair dryer[/item]
[item check=yes]High-quality bed linens[/item]
[item check=yes]Large, flat-screen television[/item]
[item check=yes]Large desk with convenient outlets[/item]
[item check=yes]Large, complimentary laptop safe[/item]
[item]Complimentary in-room WiFi[/item]
[item]Complimentary bottled water[/item]
[item]Stocked minibar[/item]
[item check=yes]Ample lighting[/item]
[item check=yes]In-room coffeemaker[/item]
[item check=yes]Iron and ironing board[/item]
[item check=yes]On-site restaurant[/item]
[item check=yes]24-hour room service[/item]
[item check=yes]24-hour state-of-the-art fitness center[/item]
[item check=yes]Turn-down service[/item]
[/checklist]
Marriott Stanton South Beach
161 Ocean Drive
Miami Beach, FL 33139
tel 305 536 7700
marriott.com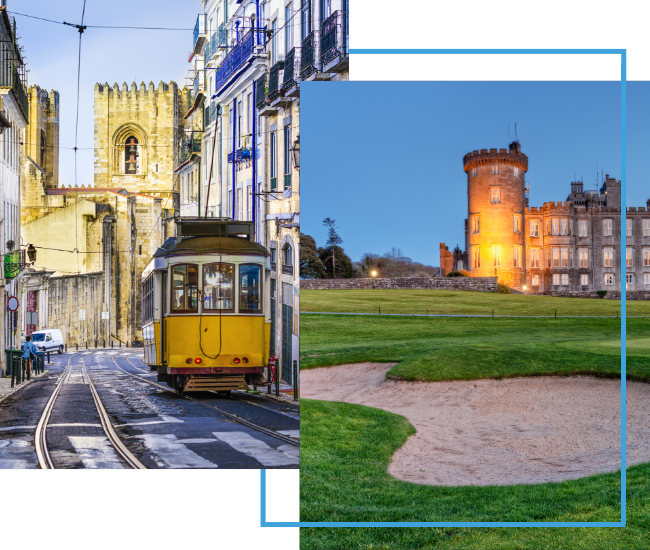 FX Excursions
FX Excursions offers the chance for once-in-a-lifetime experiences in destinations around the world.
Explore Excursions
If fabulous food and beverages are a must-have for any weekend getaway, then look no further than the City of Brotherly Love. Whether your palate has a penchant for vibrant Latin American fare or cozy French cuisine, whether you're an oenophile looking to swirl, sniff and sip your way around the globe or you'd rather sample farm-to-glass cocktails, Philly's got it all this fall. (With the exception of Bolo, which is a short taxi or Uber ride away and definitely worth the trip, the rest of these spots are all within walking distance of each other.)
Sponsored Content
In an increasingly digital and interconnected world, the Global Business Travel Association (GBTA) Convention remains an indispensable platform for business travel industry professionals seeking to make the most of the power of face-to-face connections. Taking place August 13–15 in Dallas, the 2023 GBTA Convention provides the unique opportunity for professionals and companies to join visionaries, thought leaders and industry experts for meaningful networking, cutting-edge insights and inspiring innovation.
From Santoríni to Dubai to New York, some hotels just have that "it" factor that draws visitors far and wide. For some hotels it's their proximity to popular landmarks and attractions, for others it's their amenities. But these hotels have something few can claim: a true room with a view.