Arrival/Check-In: In July I attended the annual Global Business Travel Association convention in Boston, and I had the pleasure of staying at The Lenox Hotel. My colleagues and I arrived to a particularly friendly greeting by the doorman and were shown into the lobby — a beautiful, warm space with coffered ceilings, colonial-style chandeliers, ornate décor and plush furniture. The hotel was built in 1900; and while its history is palpable, its location and chic lobby City Bar and City Table restaurant offer a contemporary vibe.
Guest Quarters: While the guestroom was a little on the smaller side, it was beautifully decorated and comfortable. Every detail, from the elaborate carpeting and furniture to the plush bedding, gave a nod to the hotel's history. My room featured a large TV, a king-sized pillow-top bed, a mini-fridge with complimentary water and a spacious desk with several charging ports. The bathroom boasted Italian marble and was stocked with all-natural Beekman 1802 bath products.
Services/Amenities: From replacing room keys to fulfilling direction requests to the nearest pizza place and helping to hail cabs, The Lenox Hotel staff went above and beyond throughout my stay. The hotel offers 24/7 room service; a 24-hour business center; fast, complimentary WiFi; and morning tea and coffee in the lobby, supplied by small, independent roaster Share Coffee. We were often on the go during this trip, so I didn't get the opportunity to take advantage of the 24-hour fitness center or bike rental service, but given the hotel's great location, I imagine a day of biking around the Back Bay area would be lovely. I enjoyed a cocktail one night at City Bar, located in the lobby, and breakfast each morning at City Table. Sólás is a charming pub offering classic Irish fare for lunch and dinner.
TOP TAKEAWAYS:
◆ Get the soft pretzels with the IPA Cheddar dipping sauce at City Table. You're welcome.
◆ You're not imagining it. The lobby smells incredible when you walk it. It's an essential oil blend, diffused through the vents.
◆ Peter Medeiros just may be the world's best head doorman. Ask for his advice regarding anything and everything.
◆ Take advantage of the hotel's Moment's Notice service for everything from travel essentials like toothbrushes, Tylenol and Band-Aids to late-night snacks and bath salts. There's a full list of complimentary products available in each guestroom.
The Lenox Hotel
61 Exeter St. at Boylston
Boston, MA 02116
tel 617 536 5300
lenoxhotel.com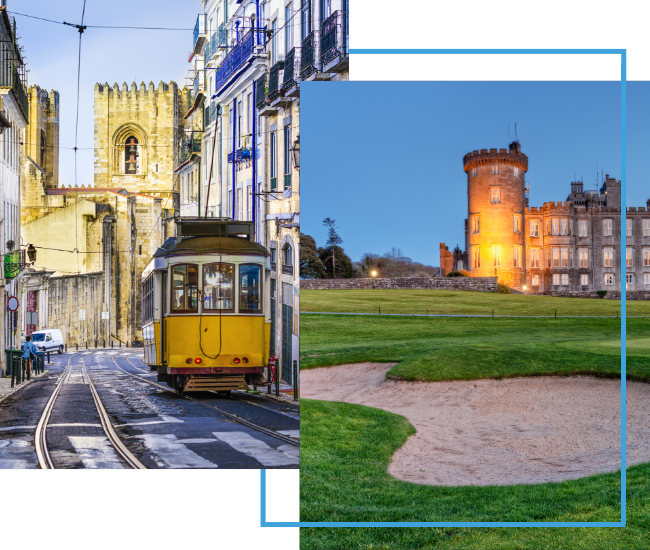 FX Excursions
FX Excursions offers the chance for once-in-a-lifetime experiences in destinations around the world.
Explore Excursions
There is something magical about sipping a glass of local wine while watching the sun slip into the Aegean Sea as the afterglow tinges traditional, white-washed Cycladic houses with glorious shades of rose, purple and gold. Ancient Greeks believed Helios, the Sun God, caused sunsets by driving his fiery chariot into the sea. Standing at water's edge in Mykonos, watching the sky slowly turn from purple to inky black, you almost believe it.
Sponsored Content
Are you looking to enhance your business trip with a little leisure? Look no further than Portugal, a country renowned for its captivating blend of history, culture and natural beauty. And with TAP Air Portugal, you can effortlessly transform your business trip into an unforgettable bleisure adventure. Discover why Portugal and TAP Air Portugal are the perfect combination for an enriching and rejuvenating experience.
The prospect of a post-visit treasure hunting session inside the shops of landmark museums such as the Louvre in Paris, the Uffizi Gallery in Florence and The British Museum in London can be irresistible. However, some of Europe's smaller and more unusual museums boast retail spaces with a surprising "wow" factor, often as well-curated as the galleries.