Arrival/Check-In: I arrived at the hotel early in the day after a meeting cancellation. I was hoping to check in or at least set up a workspace in the lobby if my room was not yet available. The hotel has a magnificent entrance which is a challenge to take in at first glance. The friendly staff welcomed me and directed me to a desk where, even at the early hour, I was quickly checked in and directed toward my room.
Guest Quarters: On the 18th floor I followed the winding hallway to my room. As I opened the door, I realized I was lucky for the walk, as it afforded me an ocean view of Miami Beach.
The room was quite large and equipped with an excellent workspace facing the window. A small lounge sofa sat adjacent to the desk, offering a more leisurely spot to work or relax. A business traveler's dream, though I was disappointed to find WiFi was not complimentary. The large window was smartly dressed with an automatic, dropdown blind with the option of sheer or black-out curtains. The control was mounted to the wall beside the king-sized bed, which included plush linens. A large-screen television faced the bed, viewable from the desk and sofa.
The bathroom housed a closet, creating a private dressing area. The shower, separate from the bath, featured a dual showerhead. I always appreciate the quality shampoo, lotion and amenities provided at InterContinental properties, and here was no exception.
Services/Amenities: The InterContinental gym is located on the same level as the spa. Though I did not have the pleasure of experiencing the spa, I took a look at the tranquil space on my way to the gym. The gym entrance can be a bit confusing early in the morning, though I was pleased once I found it. Quite large with excellent equipment, there was no waiting for machines or pressure to cut my workout short. The hotel's outdoor space also offers a pool and jogging path, which I was sorry to miss. Though the hotel features four restaurants (plus a Starbucks), I was only able to sample Toro Toro's lunch buffet.
The Experience: I have high expectations for InterContinental properties as they always seem in touch with the business traveler's needs. This property did not disappoint. In the heart of the downtown district, with beautiful sea views and a personality you find "Only in Miami," this is a great choice to experience this thriving city.
GT Checklist
[checklist]
[item check=yes]Doorman/valet[/item]
[item check=yes]Less than 10 minutes for check-in[/item]
[item check=yes]Separate tub and shower[/item]
[item check=yes]Large vanity[/item]
[item check=yes]High-quality towels[/item]
[item check=yes]Powerful, unattached hair dryer[/item]
[item check=yes]High-quality bed linens[/item]
[item check=yes]Large, flat-screen television[/item]
[item check=yes]Large desk with convenient outlets[/item]
[item check=yes]Large, complimentary laptop safe[/item]
[item]Complimentary in-room WiFi[/item]
[item check=yes]Complimentary bottled water[/item]
[item check=yes]Stocked minibar[/item]
[item check=yes]Ample lighting[/item]
[item check=yes]In-room coffeemaker[/item]
[item check=yes]Iron and ironing board[/item]
[item check=yes]On-site restaurant[/item]
[item check=yes]24-hour room service[/item]
[item check=yes]24-hour state-of-the-art fitness center[/item]
[item check=yes]Turn-down service[/item]
[/checklist]
InterContinental Miami
100 Chopin Plaza
Miami, FL 33131
tel 305 577 1000
ihg.com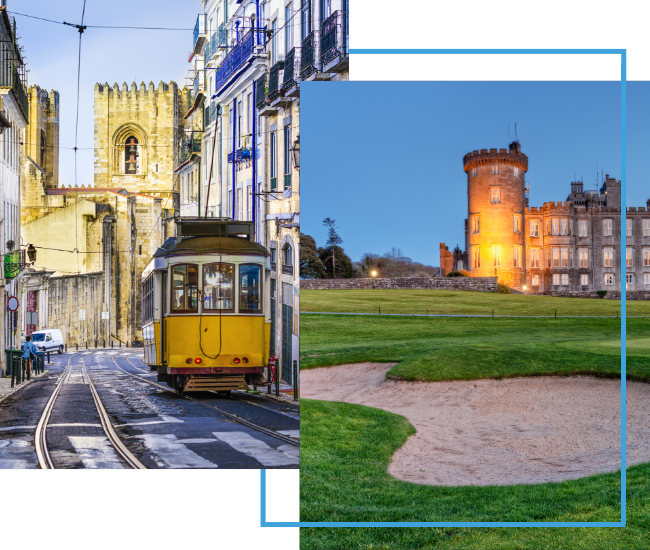 FX Excursions
FX Excursions offers the chance for once-in-a-lifetime experiences in destinations around the world.
Explore Excursions
There's no doubt the northern lights are awe-inspiring and spectacular. Unfortunately, they're also fickle and fleeting, and despite your best-laid plans of checking this item off your bucket list, sometimes Mother Nature's luminescent show just doesn't cooperate. But one cruise line has a new fail-safe in place.
Sponsored Content
Whether it's the people, the craic (fun) or the coasts, travelers always find something to love about the island of Ireland. What fills your heart?
Think you need a degree in sailing to enjoy a yachting holiday? Dream Yacht Worldwide, a leader in yacht charters, wants you to relax and enjoy the journey. Newly expanded to include the British Virgin Islands, Martinique, Tahiti and the Seychelles, the "Easy Crewed" offered by Dream Yacht Worldwide also include charter options in Greece and Croatia.