Arrival/Check-In: I arrived at the hotel after midnight, but the lobby and adjoining restaurant and bar still seemed lively. I checked in with ease in just a few minutes and headed upstairs to my guestroom with luggage in tow. The front desk staff was wonderfully helpful and welcoming, assuring me if I had any questions regarding the hotel or the city itself they would be more than happy to assist.
Guest Quarters: I had the pleasure of staying in one of the hotel's Fabulous rooms. The large space features a king-sized bed, desk area, spacious closet, multiple seating options and a spectacular bathroom separated by a thick privacy curtain.
The bathroom was one of the largest I've seen in a hotel guestroom with a huge vanity, oversized tub, rain shower and great lighting, in addition to ample floor space. It really made getting ready for the day a joy. Bliss Spa bath products are replenished daily, and a plush W Hotels robe hangs on a hook outside the glass-enclosed shower.
The décor is both stylish and sophisticated while remaining fresh, with bold patterns and pops of vibrant neon and metallic tones. The three huge windows are hidden behind a heavy curtain which, when pulled aside, reveals a lovely view of Victoria Square Park across the street. The natural lighting is a nice addition to the guestroom, which already offers ample and much-appreciated lighting throughout. The desk bumps up against the window-lined wall next to a comfy chaise. At the foot of the bed is additional seating in the form of an upholstered bench, with a small table covered in local magazines.
Services/Amenities: The hotel boasts quite a few amenities, making travelers' time a breeze. The 24-hour FIT fitness center offers equipment for nearly every type of regimen. The AWAY Spa menu includes an array of treatments, and the spa conveniently stays open until 8 p.m. every day except Sunday. I greatly enjoyed my 60-minute massage after a long day of strolling the walkable city.
The hotel is pet-friendly, and the room service menu includes a selection for dogs and cats, from a 12-oz. rare sirloin to a selection of toys. Dog sitting and walking services are also offered.
Être Avec Toi (or Ê.A.T.) is the hotel's on-site restaurant, and drinks are available at W Bartini, Wunderbar and Plateau Lounge. I opted for a more private, low-key dinner during my stay and ordered a few items from the in-room dining menu, including a huge portion of cream linguine with Kalamata olives, basil and grilled vegetables and an extremely tasty Montréal-style smoked-meat sandwich.
WiFi is free for Starwood Preferred Guest members and available for a minimal fee for non-members. Valet parking is convenient and reasonably priced per night, though the actual valet service is quite slow.
The Experience: I thoroughly enjoyed my stay at W Montréal. The property provided both a wonderful introduction to the W Hotels brand and the city itself. I most certainly look forward to staying with W Hotels again at a future date.
GT CHECKLIST
[checklist]
[item check=yes]Doorman/valet[/item]
[item check=yes]Less than 10 minutes for check-in[/item]
[item check=yes]Separate tub and shower[/item]
[item check=yes]Large vanity[/item]
[item check=yes]High-quality towels[/item]
[item check=yes]Powerful, unattached hair dryer[/item]
[item check=yes]High-quality bed linens[/item]
[item check=yes]Large, flat-screen television[/item]
[item check=yes]Large desk with convenient outlets[/item]
[item check=yes]Large, complimentary laptop safe[/item]
[item]Complimentary in-room WiFi[/item]
[item check=yes]Complimentary bottled water[/item]
[item check=yes]Stocked minibar[/item]
[item check=yes]Ample lighting[/item]
[item]In-room coffeemaker[/item]
[item]Iron and ironing board[/item]
[item check=yes]On-site restaurant[/item]
[item check=yes]24-hour room service[/item]
[item check=yes]24-hour state-of-the-art fitness center[/item]
[item]Turn-down service[/item]
[/checklist]
W Montréal
901 Square Victoria
Montréal
Québec, H2Z 1R1, Canada
tel 514 395 3100
wmontrealhotel.com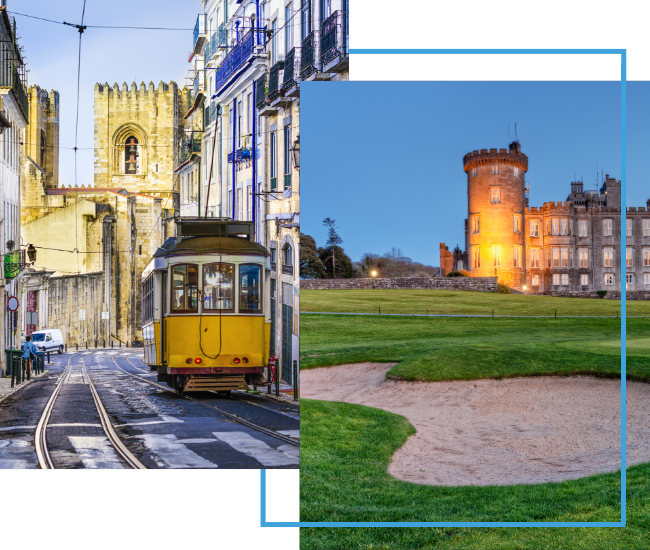 FX Excursions
FX Excursions offers the chance for once-in-a-lifetime experiences in destinations around the world.
Explore Excursions
There's no doubt the northern lights are awe-inspiring and spectacular. Unfortunately, they're also fickle and fleeting, and despite your best-laid plans of checking this item off your bucket list, sometimes Mother Nature's luminescent show just doesn't cooperate. But one cruise line has a new fail-safe in place.
Sponsored Content
Don't risk losing all the money you've spent if you must cancel your trip at the last minute. Allianz Travel Insurance can give you:
Think you need a degree in sailing to enjoy a yachting holiday? Dream Yacht Worldwide, a leader in yacht charters, wants you to relax and enjoy the journey. Newly expanded to include the British Virgin Islands, Martinique, Tahiti and the Seychelles, the "Easy Crewed" offered by Dream Yacht Worldwide also include charter options in Greece and Croatia.