Arrival/Check-In: Having passed through Israel and dealing with one of our party who had to secure an "on-the-spot" Jordanian passport, we stopped at the historic Roman city of Jerash on the way to Petra with our guide from Isram Tours. The Isram staff members are spectacular, and I made huge points showing them pictures of Queen Noor and me at an event I hosted in New York many years ago. Queen Noor is much-loved by the Jordanians; she is largely responsible for the fine relations between the United States and Jordan.
We arrived late to the Mövenpick, in time for dinner, which we enjoyed in the great room of the property under a magnificent Turkish brass chandelier. This room connects several of the hotel's restaurants and acts as a lobby lounge.
We made our goodbyes to our guide, Amjad Sonqret, and driver, Firas Al Qasem, and arranged to meet early in the morning to tour the ancient Nabataean city of Petra. We were ready to join Indiana Jones and the Last Crusade to discover the mysteries of the city. Petra once fell out of favor for the city of Palmyra (in present-day Syria), which was partially destroyed by ISIS this year.
Check-in was swift, and everyone was so kind at the Mövenpick — the hotel went beyond my expectations. The buffet dinner was lovely, as was the team at the Al Saraya Restaurant, where we also enjoyed breakfast the next morning. The maître d' fawned over us, making sure we were comfortable as well as fed.
Guest Quarters: We stayed in room 222, a lovely suite with views from a balcony to the Petra entrance. The suite boasts a living room, large bathroom with double sinks, a separate large shower and tub, and any amenity you may have forgotten or given up to TSA. To boot, the room has a free minibar and a lovely Mediterranean but modern décor which follows throughout the hotel. Standard features include a king-sized bed, a walk-in closet, HD TV and comfortable outdoor furniture on the balcony.
As you enter the suite, a short hallway takes you to the living room, with a convenient desk on the far left wall and a sectional sofa on the right with accompanying chairs, tables and a coffee table. A nice spread of fruit, desserts, nuts and a bottle of wine was laid out from the acting general manager, Rania Bawalsa, who has since been promoted to general manager. She is the first Jordanian woman in such a position. I took note of her welcoming guests from table to table while we dined.
Services/Amenities: Petra's entrance is literally out the front door of the property. We started early to beat the hordes that descend on Petra from the cruise ships; they arrive about 11 a.m., and we encountered them making their way down and kicking up dust to blur the view of the Treasury, the famous main tomb at Petra.
Mövenpick offers five restaurants to choose from, and each has its own personality, from a more causal atmosphere to the more sophisticated, award-winning Mediterranean Al Iwan.
Sad to say, our one day here did not allow us time to see the fully equipped gym and spa, but the trek down and back to the Petra ruins is enough exercise for a day!
The Experience: What can I say? I was not well-versed in the Mövenpick brand, and if the Petra property is a sample of their work, I am a fan: friendly and helpful staff; wonderful restaurants; and location, location, location. Jordan is a must-visit destination. The people smile and are warm, even at border control, asking us to please return. I hope to come back soon and visit Aqaba; there is a Mövenpick there!
GT CHECKLIST
[checklist]
[item check=yes]Doorman/valet[/item]
[item check=yes]Less than 10 minutes for check-in[/item]
[item check=yes]Separate tub and shower[/item]
[item check=yes]Large vanity[/item]
[item check=yes]High-quality towels[/item]
[item check=yes]Powerful, unattached hair dryer[/item]
[item check=yes]High-quality bed linens[/item]
[item check=yes]Large, flat-screen television[/item]
[item check=yes]Large desk with convenient outlets[/item]
[item check=yes]Large, complimentary laptop safe[/item]
[item check=yes]Complimentary in-room WiFi[/item]
[item check=yes]Complimentary bottled water[/item]
[item check=yes]Stocked minibar[/item]
[item check=yes]Ample lighting[/item]
[item check=yes]In-room coffeemaker[/item]
[item check=yes]Iron and ironing board[/item]
[item check=yes]On-site restaurant[/item]
[item check=yes]24-hour room service[/item]
[item check=yes]24-hour state-of-the-art fitness center[/item]
[item check=yes]Turn-down service[/item]
[/checklist]
Mövenpick Resort Petra
Tourism Street
Petra 71810, Jordan
tel 962 3 215 7111
movenpick.com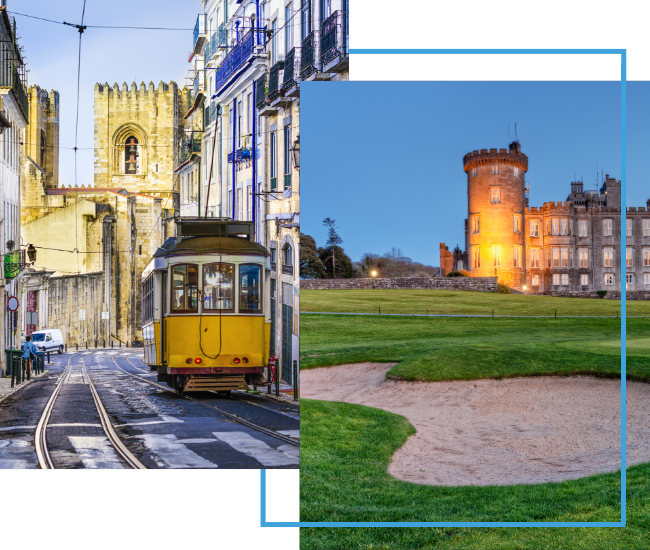 FX Excursions
FX Excursions offers the chance for once-in-a-lifetime experiences in destinations around the world.
Explore Excursions
Everyone loves a good Christmas tree, but these iconic hotels around the world take it one step further with designer-styled trees illuminating lobbies and public spaces, wowing all who enter. From Lela Rose to Louis Vuitton, don't miss these ultra-luxury trees redefining tree decorating as we know it.
Sponsored Content
Experience the life-changing destination of Greece by exploring its island gems in the Ionian Sea. Scattered off the western coastline of Central Greece, to the south of Peloponnese, the Ionian Islands are an island group comprising large and small islands.
As another phenomenal year of travel comes to an end, it's time, as always, for Global Traveler to celebrate and award those who do it best as we announce the 2023 winners of the GT Tested Reader Survey awards. But that's not the only cause for celebration here: We've hit another major milestone, as this marks our 20th year honoring the best of the best inn world of travel!