Arrival/Check-In: I arrived at the SLS on a beautiful, sunny Miami day. Several valets were waiting to assist me with my bags and escort me to the front desk, where I was checked in without any wait. Though I visited before, I couldn't help but pause to take in the extraordinary design detail of the lobby. The black-and-white tiled floor and photographs in mismatched antique frames pay tribute to the building's 1930s roots yet blend seamlessly with more modern touches. Throughout my stay I had the distinct sense of familiarity with pieces of the décor and the feelings they inspired, yet they were all presented and blended together in a totally unique way.
Guest Quarters: I was shown to my guestroom on the sixth floor. The hallways were rather dark and moody, which increased the impact when I opened the door to the bright white walls, bed and sofa in my room. Behind the bed and the TV hung screens with graphics detailing ornate woodwork you might see on an antique bed or built-in bookshelf — again hinting to the history of the hotel while complementing the rather contemporary room design.
I found the sofa and a small table the perfect spot to set up my work space, with outlets to charge my many devices in convenient locations. I also appreciated the free WiFi provided for all hotel guests. The large bed had plush linens and faced a large, flat-screen television mounted to the wall. The SLS made smart use of space with an open closet, offering plenty of room to hang clothes, drawers for storage and a laptop safe.
The bathroom was quite large, and though there was no bathtub, the large shower featured two faucet options: a massive rain showerhead and an adjustable showerhead. The bathroom was also bright white with many different mirrors and a few hints of pink throughout.
Services/Amenities: The SLS offers guests one of the most prime locations on South Beach, on the corner of Collins and 17th avenues. Walk through the hotel, past the two pools, and you are on the beach. I enjoyed a run along the path both mornings I stayed at the SLS and spent a little time in the well-equipped gym. Though my trip did not afford me enough time, the Lincoln Drive shopping area is just a few short blocks away.
There are three dining options on site at the SLS. The Bazaar by José Andrés offers sophisticated Spanish and local cuisines in its indoor and outdoor spaces. In a more formal setting, you can be treated to sushi by master sushi chef Katsuya Uechi at Katsuya by Starck. Or enjoy the casual nightlife of Hyde Beach, serving food and drinks surrounding the pool, on the beach and in an indoor-outdoor setting at the back of the property.
The Experience: As a business traveler staying on South Beach, I found the property accommodated my needs with excellent service, sufficient work space, free WiFi and prompt valets as I came and went to meetings. Yet I still had the great pleasure of the views, Latin cuisine, sea breezes and style that can only be found in a boutique hotel on Miami Beach. My expectations were quite high and more than met during my visit at the SLS.
GT CHECKLIST
[checklist]
[item check=yes]Doorman/valet[/item]
[item check=yes]Less than 10 minutes for check-in[/item]
[item]Separate tub and shower[/item]
[item check=yes]Large vanity[/item]
[item check=yes]High-quality towels[/item]
[item check=yes]Powerful, unattached hair dryer[/item]
[item check=yes]High-quality bed linens[/item]
[item check=yes]Large, flat-screen television[/item]
[item]Large desk with convenient outlets[/item]
[item check=yes]Large, complimentary laptop safe[/item]
[item check=yes]Complimentary in-room WiFi[/item]
[item check=yes]Complimentary bottled water[/item]
[item check=yes]Stocked minibar[/item]
[item check=yes]Ample lighting[/item]
[item]In-room coffeemaker[/item]
[item check=yes]Iron and ironing board[/item]
[item check=yes]On-site restaurant[/item]
[item check=yes]24-hour room service[/item]
[item check=yes]24-hour state-of-the-art fitness center[/item]
[item check=yes]Turn-down service[/item]
[/checklist]
SLS South Beach
1701 Collins Ave.
Miami Beach, FL 33139
tel 305 674 1701
slshotels.com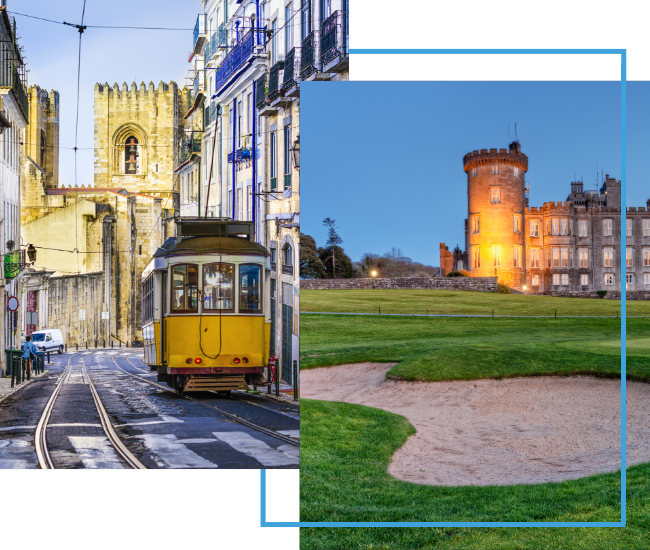 FX Excursions
FX Excursions offers the chance for once-in-a-lifetime experiences in destinations around the world.
Explore Excursions
There's no doubt the northern lights are awe-inspiring and spectacular. Unfortunately, they're also fickle and fleeting, and despite your best-laid plans of checking this item off your bucket list, sometimes Mother Nature's luminescent show just doesn't cooperate. But one cruise line has a new fail-safe in place.
Sponsored Content
The Global Business Travel Association (GBTA) believes business travel is a fundamental force for good and brings the industry together to connect, innovate and set new standards. With members from across the globe, GBTA engages the many voices of business travel to build a collective future, providing a platform for buyers and suppliers to come together, connect with peers, grow their network and shape the future of the industry.
Think you need a degree in sailing to enjoy a yachting holiday? Dream Yacht Worldwide, a leader in yacht charters, wants you to relax and enjoy the journey. Newly expanded to include the British Virgin Islands, Martinique, Tahiti and the Seychelles, the "Easy Crewed" offered by Dream Yacht Worldwide also include charter options in Greece and Croatia.