Arrival/Check-In: The Dead Sea has to be on anyone's ticket of "must sees" when visiting Israel or Jordan. We had spent the previous day at the Beresheet Hotel (see GT Tested July 2016), and it took us a little longer than expected to arrive at the property on the Dead Sea.
We rushed into the property to check in so we would have time to float and mud up before the sun set. The front desk was busy but accommodating and helpful checking us in and getting us to our rooms. We were traveling with another couple; our room was ready but theirs was not, so we shared our room to change in, and off to the Dead Sea we went.
Guest Quarters: All rooms at Isrotel Dead Sea Resort & Spa feature balconies, most facing the Dead Sea and Moav Mountains. We were fortunate to have a large suite with an enormous balcony fronting the Dead Sea.
Entering the suite, a hallway led into the room, which held a large sofa, coffee table and seating area. The bathroom was not so lavish, with a single sink and a funny contraption that doubled as a hair dryer and electric shaver outlet. To its credit, the hotel also provided a large, separate hair dryer, as I assume guests deemed the built-in one inadequate. In the bedroom a comfortable king-sized bed awaited, but this room was all about the view and the balcony, where you can sun all afternoon while gazing over the Dead Sea.
Services/Amenities: The extreme salt levels exist in the Dead Sea because water flows in from the Jordan River and other sources but has no way of flowing out. Evaporation leaves massive amounts of salt and other minerals behind. Although renowned for its therapeutic qualities, the sea is endangered due to shrinking water levels, much from evaporation but also from the mining of phosphorous by Israel and Jordan. Stepping into the Dead Sea, you can truly float effortlessly. You feel a tingling, almost burning sensation on your skin and scalp. As all good tourists, we covered ourselves in Dead Sea mud (provided by the hotel), let it dry and then floated in the sea to remove it. Rubbing the mud off proved more difficult than applying it. We showered at the public beach area before returning to the Isrotel Dead Sea. It was a fantastic experience, and we were lucky to be right across the street.
After we showered in our rooms, we dined at the Zer Hazahav Restaurant where we had a spectacular meal while discussing the day's adventures and being served by the friendly and professional restaurant staff.
TOP TAKEAWAYS
◆ Do take off your watch and other technology. They may be waterproof, but the Dead Sea will kill them, as it did my watch and Garmin VivoFit.
◆ The Dead Sea is the lowest point of dry land on Earth — 1,373 feet below sea level — and simply breathtaking.
◆ At the end of the day we ordered a perfect cheese plate and enjoyed some Israeli wine as the sun set, enjoying our balcony and views of the Dead Sea.
Isrotel Dead Sea Resort & Spa
Ein Bokek, Dead Sea
86980 Israel
tel 972 8 668 9666
isrotel.co.il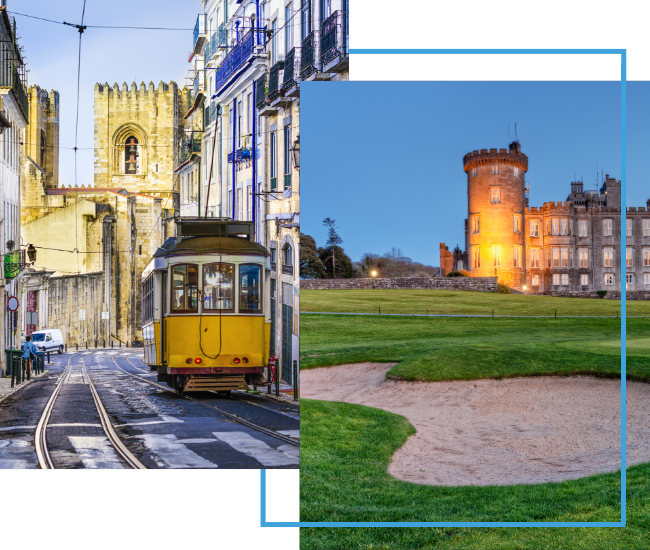 FX Excursions
FX Excursions offers the chance for once-in-a-lifetime experiences in destinations around the world.
Explore Excursions
There's no doubt the northern lights are awe-inspiring and spectacular. Unfortunately, they're also fickle and fleeting, and despite your best-laid plans of checking this item off your bucket list, sometimes Mother Nature's luminescent show just doesn't cooperate. But one cruise line has a new fail-safe in place.
Sponsored Content
United Airlines is in the midst of a major initiative to modernize its fleet over the next several years. After first announcing the plan in 2021, planes fitted with United's signature interior are finally beginning to appear across the airline's narrowbody fleet of Boeing and Airbus planes. United flyers are sure to notice these enhancements from the moment they step on board: Each new or updated plane sports remodeled seats, seatback entertainment screens for everyone, Bluetooth connectivity and more, all adding up to a better experience on every journey.
Think you need a degree in sailing to enjoy a yachting holiday? Dream Yacht Worldwide, a leader in yacht charters, wants you to relax and enjoy the journey. Newly expanded to include the British Virgin Islands, Martinique, Tahiti and the Seychelles, the "Easy Crewed" offered by Dream Yacht Worldwide also include charter options in Greece and Croatia.