FX Excursions: Itineraries
Capture the "Kia Orana" spirit! Explore the South Pacific's best-kept secret — the 15 islands that make up the Cook Islands are located in the heart of Polynesia, nestled between Hawai'i and New Zealand. This modern Polynesian nation is an oasis of freedom with crystal-clear, blue waters; bright-white, sandy beaches; warm weather year-round; and authentic, friendly locals. Less than 30 minutes from plane to any beach, it is so easy to do as much or as little as you like. First, explore the striking volcanic island of Rarotonga; like one big resort all in one island, Rarotonga offers endless adventures just outside your resort, ringed by boutique hotels, exquisite restaurants, gift shops, markets and more. In Aitutaki, you will experience "the world's most beautiful lagoon," according to Tony Wheeler, founder, Lonely Planet. This jewel of an isle offers an idyllic blue lagoon and pearly white beaches to match.
Nighttime in Seoul is as exciting as the daytime. Luminescent lighting throughout the city with high-rise office buildings, countless apartment buildings, exterior advertisement billboards, lampposts and vehicles light up this metropolitan city like it's another type of daytime. Explore night activities that will enrich your trip with exotic experiences at the markets open late or aim to have most relaxing, yet joyful night at the park. Recharge your energy for refreshing days forward.
As Best MICE City, Seoul welcomes many business travelers. However, Seoul is more than a business destination: 600 glorious years of history as Korea's capital breathe throughout its streets. The city stepped comfortably into its position today as one of the most technologically advanced metropolises in the world, creating a unique, juxtaposed charm. If this is your first visit, check out these must-visit locations for a glimpse of the city's past and present.
News of climate change and its impact on the Earth and our environment has been harsh, to say the least. In fact, the American Psychological Association defines the term "eco-anxiety" as "a chronic fear of environmental doom."
Sponsored Content
Indulgent escapes are made even more enjoyable by fast, easy access — and that's what Arizona offers. Quick, non-stop and direct flights to one of two international airports put all the luxury of The Grand Canyon State within easy reach.
Cayo Levantado Resort recently announced a selection of dining options available to guests upon opening June 1. With an emphasis on rich cultural traditions and fresh local ingredients, the resort teamed up with a distinguished team of experts to offer a variety of gastronomic possibilities. The resort's restaurant invites travelers to sample world-class cuisine crafted with the soul of the Caribbean. Keep reading to see how each restaurant brings its own flare to the dining experience.
Sponsored Content
Putting yourself first has never been easier.
Fónico is one of Mexico City's hottest new destinations. Located in the trendy Roma Norte neighborhood, Fónico quickly established itself as a must-visit spot for travelers looking to experience the best of the CDMX bar and restaurant scene.  Housed in a landmark heritage estate in Roma Norte, Fónico mixes dynamic cocktails with exceptional, contemporary Mexican cuisine.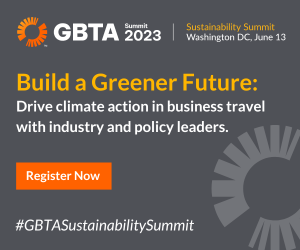 Taking care of the planet is a growing priority with travelers wanting to ensure there's a healthy world to even explore. Global travel adventure company Explore Worldwide (a Hotelplan travel group brand) recently formed a climate timely partnership with Klimate and Rewilding Britain, affirming its dedication to both rewilding efforts and carbon removal within the travel industry.
Sponsored Content
If you're traveling stateside, travel insurance is a must.
Recently, the Federal Aviation Administration announced the availability of $1 billion for airport expansion projects in 2023, awarding grants to some U.S. airports to make improvements to terminals.