Arrival/Check-In: Escaping the East Coast just prior to a monster snowstorm, I arrived at LAX on an early Sunday afternoon flight, grabbed a cab and headed to the Loews Hollywood Hotel. The hotel is located approximately 14 miles from LAX, and given L.A.'s erratic traffic patterns, travel time can range from 40 minutes to an hour and 40 minutes, depending upon day and time. My experience reflected the former. (Ask your cab driver if it will be less congested and faster to get to the Loews via the highway or local streets. Both run more or less parallel.)
At the Loews, I was greeted by a bellman who secured my luggage before I even finished paying the cab driver. Terrific! I was struck by the hotel's expansive entryway and lobby designed in such a way that you must pass a large seating/lounge area and fully stocked bar (roughly 50 feet across, backed by an enormous wall-mounted digital TV monitor) before checking in. The lounge area is equipped with numerous well-concealed outlets so you can connect your various devices while enjoying a cup of coffee, afternoon tea or end-of-day cocktail.
The gentleman at the desk greeted me with a smile and efficiently squared me away as I embarked upon a three-night stay in a studio king suite.
Guest Quarters: The spacious lobby of the Loews is rivaled only by the size of the studio king suite. Uncluttered and neutral in colors (shades of blue/gray and a dash of red), the décor triggered a Mad Men office feel complete with an exceptionally comfortable sitting area and spacious desk with panoramic views of the Hollywood Hills and the famous Hollywood sign. The sitting area included two chairs, a small sofa and a coffee table where I had the pleasure of dining by way of outstanding room service during my stay. The television, albeit a sizable digital flat-screen, was hampered by limited programming and inconsistent picture quality.
With not one but two heavy doors hinged so as to close automatically, the bathroom offered a single sink and makeup area behind the first door and a toilet and glass-enclosed shower (no tub) behind the second door. Tired of repeatedly opening doors, I improvised and propped them open for the duration of my visit. The shower was terrific, as were the vanity, lighting and overall bathroom counter space.
Services/Amenities: My tight schedule afforded the briefest of opportunities to explore Preston's for breakfast, a couple of floors above the main lobby. The same hostess greeted me with a smile each of my three days and immediately directed me to the standard four-seat table, although I could have chosen to eat outside on a small patio. Faced with a choice of ordering from the menu or the buffet, I opted for the latter and was impressed by the selection and quality, right down to the freshly squeezed orange juice. I was also impressed one day when I sought a cup of coffee from the dispenser and the attendant insisted on ushering in a freshly brewed pot.
Of note: A large corporate meeting took place during my stay; and although cognizant of their numbers, I never felt impeded from freely maneuvering around the hotel; accessing the various amenities including the fitness center, lounge and restaurant; or readily securing a cab.
The Experience: Upon exploring the property, I was surprised to see the enormous amount of meeting space. Events both small and large can be accommodated without intruding on other events or guests. Throw in a complete FedEx Business Center, a luxury pool deck and a helipad (yes, a helipad), and the Loews Hollywood Hotel strikes a terrific balance of being both a business- and leisure-oriented property in the heart of Hollywood, Calif.
GT CHECKLIST
[checklist]
[item check=yes]Doorman/valet[/item]
[item check=yes]Less than 10 minutes for check-in[/item]
[item]Separate tub and shower[/item]
[item check=yes]Large vanity[/item]
[item]High-quality towels[/item]
[item check=yes]Powerful, unattached hair dryer[/item]
[item check=yes]High-quality bed linens[/item]
[item check=yes]Large, flat-screen television[/item]
[item check=yes]Large desk with convenient outlets[/item]
[item check=yes]Large, complimentary laptop safe[/item]
[item check=yes]Complimentary in-room WiFi[/item]
[item check=yes]Complimentary bottled water[/item]
[item check=yes]Stocked minibar[/item]
[item check=yes]Ample lighting[/item]
[item]In-room coffeemaker[/item]
[item]Iron and ironing board[/item]
[item check=yes]On-site restaurant[/item]
[item check=yes]24-hour room service[/item]
[item]24-hour state-of-the-art fitness center[/item]
[item check=yes]Turn-down service[/item]
[/checklist]
Loews Hollywood Hotel
1755 N. Highland Ave.
Hollywood, CA 90028
tel 323 856 1200
loewshotels.com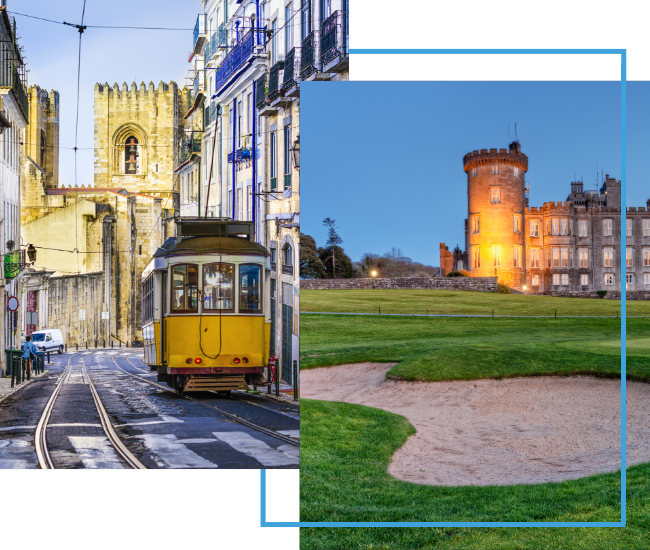 FX Excursions
FX Excursions offers the chance for once-in-a-lifetime experiences in destinations around the world.
Explore Excursions
If fabulous food and beverages are a must-have for any weekend getaway, then look no further than the City of Brotherly Love. Whether your palate has a penchant for vibrant Latin American fare or cozy French cuisine, whether you're an oenophile looking to swirl, sniff and sip your way around the globe or you'd rather sample farm-to-glass cocktails, Philly's got it all this fall. (With the exception of Bolo, which is a short taxi or Uber ride away and definitely worth the trip, the rest of these spots are all within walking distance of each other.)
Sponsored Content
United Airlines is in the midst of a major initiative to modernize its fleet over the next several years. After first announcing the plan in 2021, planes fitted with United's signature interior are finally beginning to appear across the airline's narrowbody fleet of Boeing and Airbus planes. United flyers are sure to notice these enhancements from the moment they step on board: Each new or updated plane sports remodeled seats, seatback entertainment screens for everyone, Bluetooth connectivity and more, all adding up to a better experience on every journey.
From Santoríni to Dubai to New York, some hotels just have that "it" factor that draws visitors far and wide. For some hotels it's their proximity to popular landmarks and attractions, for others it's their amenities. But these hotels have something few can claim: a true room with a view.