Arrival/Check-In: After a long journey from Heathrow Airport, we were greeted by the fine staff at the Jumeirah Carlton Tower. We were thrilled to be in the heart of London, accessible to everything. My daughter was particularly excited to be near some of the greatest shopping in London's Knightsbridge.
Guest Quarters: We occupied an adjoining suite and single room for our visit. The entry hallway of the suite led to a large room which included a king-sized bed on the far wall flanked with nightstands. Two large windows overlooked Sloane Street; we could see the fashionable shops and hear the roar of a revved-up Maserati. Between the two windows sat a large, multipurpose vanity/credenza which held the coffeemaker, bottled water and drawers for clothing. Above this piece was a large, flat-screen TV. On the opposite wall, a comfy sofa and a large coffee table provided an area to relax with morning coffee or an evening glass of Champagne. On the fourth wall near the hallway and the door to the adjoining room sat a desk and workstation which became my command central in between touring the city and the outskirts. A little table under the left window offered a space for dining.
The bath was tucked away and included a sizable closet with a safe just outside the bathroom door. The bathroom was efficient and lacked a separate shower stall, but based on the age of the property, I found it understandable. Bath products were REN — and we were pleased by the frequent refreshing by the maid service.
The adjoining guestroom was obviously comfortable, as my daughter had a hard time waking up for our morning departures!
Services/Amenities: The team at the Carlton Tower could not have been more gracious or accommodating. We enjoyed the world-famous Rib Room and were treated to dinner by our dear friends, Pauline and Dennis Banks, whom we met on our Queen Mary 2 crossing a couple of years ago. It was a real treat, and Pauline could not believe I ordered fish at the best steak and meat restaurant in London. We enjoyed the Rib Room frequently during our trip for a cocktail in the bar and breakfast in the morning. The staff makes the Rib Room the most welcoming place to be — particularly the team in the morning, who nicknamed me "Prince Andrew." My wife enjoyed her breakfast in-room or an easy continental breakfast in the Chinoiserie right off the main lobby.
The conveniently located Peak Health Club & Spa are well-regarded in London. However, London afforded us little time to visit them, with our touring itinerary packed to the brim. Every morning I took a three-mile walk, and every morning I went in a different direction. There is so much to see here, and I enjoyed a little "memory lane" as I walked past two of my prior offices in London.
The Experience: You can have the most beautiful hotel in the world; but if you don't have people who enjoy their work and treat guests as if they value their stay, you have nothing. The team at the Carlton Tower makes it one of the best places to stay in London. You cannot beat the location; everything is within walking distance or a quick cab or Tube ride away. Restaurants are nearby, and the concierge stands ready to make you a reservation anywhere in town.
GT CHECKLIST
[checklist]
[item check=yes]Doorman/valet[/item]
[item check=yes]Less than 10 minutes for check-in[/item]
[item]Separate tub and shower[/item]
[item check=yes]Large vanity[/item]
[item check=yes]High-quality towels[/item]
[item check=yes]Powerful, unattached hair dryer[/item]
[item check=yes]High-quality bed linens[/item]
[item check=yes]Large, flat-screen television[/item]
[item check=yes]Large desk with convenient outlets[/item]
[item check=yes]Large, complimentary laptop safe[/item]
[item check=yes]Complimentary in-room WiFi[/item]
[item check=yes]Complimentary bottled water[/item]
[item check=yes]Stocked minibar[/item]
[item check=yes]Ample lighting[/item]
[item check=yes]In-room coffeemaker[/item]
[item check=yes]Iron and ironing board[/item]
[item check=yes]On-site restaurant[/item]
[item check=yes]24-hour room service[/item]
[item check=yes]24-hour state-of-the-art fitness center[/item]
[item check=yes]Turn-down service[/item]
[/checklist]
Jumeirah Carlton Tower
Cadogan Place
London SW1X 9PY
United Kingdom
tel 44 20 7235 1234
jumeirah.com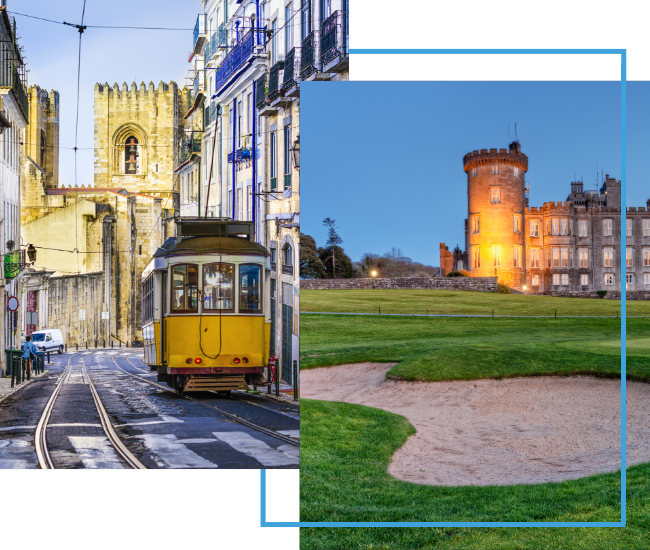 FX Excursions
FX Excursions offers the chance for once-in-a-lifetime experiences in destinations around the world.
Explore Excursions
Travel can take a toll on your body and soul; these products keep you looking (and feeling) good. From a clever shoe that puts a spring in your step (and is effortlessly easy to put on and remove) to a lightweight hair dryer and a night cream that works wonders on tired, dehydrated skin, here are three must-haves to tote on your next trip:
Sponsored Content
Experience the life-changing destination of Greece by exploring its island gems in the Ionian Sea. Scattered off the western coastline of Central Greece, to the south of Peloponnese, the Ionian Islands are an island group comprising large and small islands.
Pleasant weather, autumn foliage and vibrant flowers are among the many delights awaiting nature lovers at botanical gardens and arboretums across the United States. However, some of these green spaces take on additional color this month and through Halloween when enterprising gardeners, landscape architects, management and other creative minds cast a spell with themed environments running the gamut from spooky to utterly bewitching.