Arrival/Check-In: In the open-air, marble-tiled reception area overlooking the Indian Ocean, I sunk into a large cushioned couch to enjoy the view. A reception clerk brought me a glass of papaya juice and checked me in, explaining that my villa offered "one-touch service." Al I had to do was lift the phone receiver, press 1 and ask for virtually anything I wanted: laundry, food, a driver, ice, fruit — anything. She then introduced me to a buggy driver who loaded my luggage onto the back of his electric cart. "He'll take you wherever you want to go," the clerk said, "even if it's just from your room to the pool or the spa. Just press 1." A promising beginning. (20/20)
Guest Quarters: I entered the courtyard of my villa through Balinese hand-carved and painted swinging doors. A stone path led to a 129-square-foot plunge pool beyond which was the ocean. On the right was an openair living room with couches, a small dining table and minibar. On the left, two more double swinging doors led to a bedroom with king-size bed. The bathroom had a marble-enclosed shower, his-and-hers sinks and a two-person soaking tub furnished with incense, bath salts and oils. Behind the villa was a secluded outdoor shower — romantic for couples, indulgent for the solo traveler. On a two-night stay, it was difficult to try the indoor shower, the outdoor shower and a bath with oils and salts, but I managed to squeeze it all in. (14/15)
Services/Amenities: At the hotel spa, I had the Lulur Jimbaran treatment: an hour-long Balinese massage, followed by a full-body exfoliation, a yogurt splash and a flower-infused bath. Restaurants on the property include: Taman Wantilan, offering upscale Indonesian cuisine; the more casual PJ's serving seafood and fireroasted pizza; and Warung Mie, an Asian noodle house. There are two tennis courts, a health club, jogging paths and a seaside golf course. There is also a cooking school (the hotel has its own herb garden). (44/45)
The Experience: The property is as beautiful as the individual villas. There are 1,500 hand-carved stone statues throughout, 200 different species of plants in well-manicured gardens and an infinity pool that cascades over to another pool, to striking effect. A great deal of effort is taken to make sure that guests feel pampered and are surrounded by only beauty during their stay. The Four Seasons Jimbaran Bay is a place where nothing should be forced or rushed. For this place, give yourself plenty of time. (20/20)
Total Score: 98/100
FOUR SEASONS RESORT BALI AT JIMBARAN BAY
Jimbaran, Denpasar 80361
Bali, Indonesia
tel 62 361 701010, fax 62 361 701020
http://www.fourseasons.com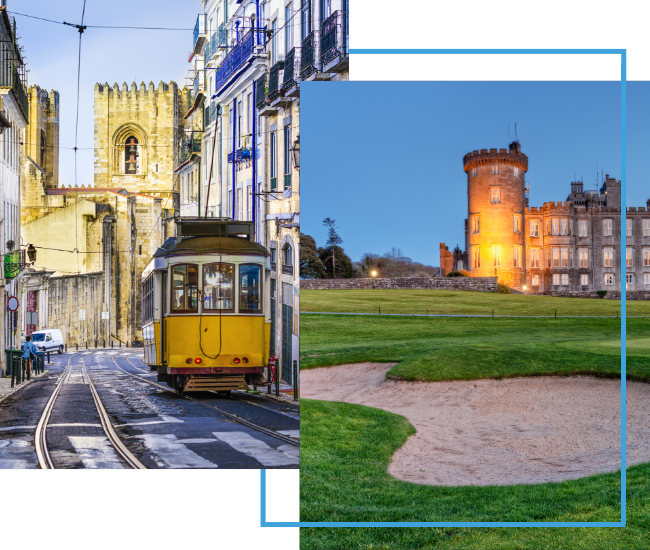 FX Excursions
FX Excursions offers the chance for once-in-a-lifetime experiences in destinations around the world.
Explore Excursions
Imagine yourself lounging in a stone cottage suite with a fireplace and freestanding tub, sipping hot chocolate in a rustic game and reading room with a raftered ceiling, and ice skating and cross-country skiing in the crisp mountain air. Sounds pretty perfect, doesn't it? Especially when you add in seasonal touches.
Sponsored Content
Filled with hidden treasures waiting to be discovered, Seoul invites travelers to unearth its many gems, and Seoul Tourism Organization is here to help travelers do just that. Through thoughtfully created initiatives like the Theme Tourism County Competition, Seoul Tourism Organization works closely with local districts to identify and showcase what makes each district unique and charming in all seasons.
For the first time in Olympic history, when the 2024 Summer Olympics kick off on July 26, 2024, they will not do so in a stadium. Instead of an Olympic venue, the entire city of Paris will become the Olympic stadium, hosting the games among monuments, on bridges and on the grounds of some of the world's most historic sites. The Opening Ceremony will take place on the River Seine, where athletes will drift along on a flotilla of boats as spectators wave them on from the quays and bridges throughout the city.