ARRIVAL/CHECK-IN: Everything about our stay at High Peaks Resort was convenient and easy, a perk during any hotel stay but especially so after a nearly six-hour road trip. My husband and I pulled into the entrance's roundabout, and he stayed with the car while I went inside to check in, quickly and seamlessly. We unloaded the car onto a luggage cart, also taking two welcome glasses of Champagne up to our guestroom, before moving the car to the on- site — and also complimentary — parking garage. Parking and coming and going proved simple, but the resort's location also makes walking to any spot on or near Main Street a breeze.
GUEST QUARTERS: Our superior king room with a view definitely delivered on its "with a view" promise; we found it hard to tear ourselves away from the room's balcony, outfitted with two chairs, a small table and an unobstructed view of Main Street and Mirror Lake. The main drag of the town of Lake Placid actually edges Mirror Lake, which sits adjacent to Lake Placid.
High Peaks Resort actually comprises three properties: The Resort hotel, where we stayed; Waterfront Collection, a strip of rooms across the street right on Mirror Lake; and The Lake House, a mid-century modern inn with 44 rooms.
Our guestroom boasted mountain, outdoors, Western-esque décor, with browns and creams and touches of pattern. Upon entering the room, we found a spacious bathroom on the right featuring a large shower with a stone wall. We did have to let the water run for quite a while before it heated up. Further into the room a long, built-in dresser with a marble top lined one wall, a flat-screen TV above it. A desk sat next to this and across from a couch and round leather ottoman/table. Just beyond was the door to the patio. The king-sized bed, flanked by two nightstands that matched the dresser, sat opposite the mounted TV. The couch could be converted into a queen-sized bed.
SERVICES/AMENITIES: We enjoyed dinner at on-site Dancing Bears Restaurant, serving brunch and dinner. The Deck serves the community seasonally. The Spa & Salon is open Tuesdays through Saturdays, 10 a.m.–6 p.m. Five on-site meeting and event spaces await to host any type of function.
Other guest amenities at High Peaks Resort include two outdoor pools, two indoor pools, complimentary watercraft in summer, complimentary snowshoes and winter trail access in winter, a fitness center, complimentary yoga, free WiFi and pet amenities.
TOP TAKEAWAYS:
High Peaks Resort enjoys an enviable position at the end of Lake Placid's Main Street, conveniently located near shopping, restaurants and entertainment.
Our visit coincided with the second annual Open Sky Arts Festival, held at Lake Placid Center for the Arts. As a sponsor of the event, High Peaks Resort alerted us to the event, and we snagged tickets to see 1990s favorites Sophie B. Hawkins and Paula Cole on the first night of our stay.
With the resort situated just across from picturesque Mirror Lake, time on your guestroom's balcony enjoying the view and sunrise or sunset is an absolute must. As a year-round destination, Lake Placid and High Peaks Resort deliver in any season.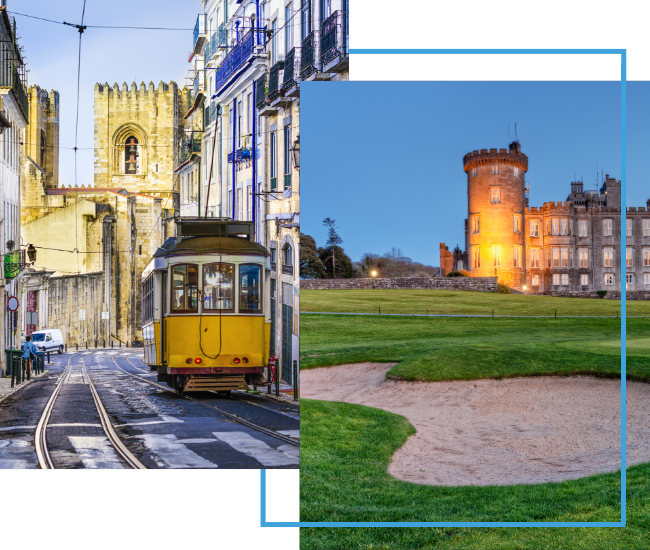 FX Excursions
FX Excursions offers the chance for once-in-a-lifetime experiences in destinations around the world.
Explore Excursions
Ideally positioned in Chicago's enticing River North district within a beautifully restored 1920's Art Deco structure, Freehand Chicago is surrounded by shops, museums, galleries and restaurants. The holiday season is the perfect time to visit — snowy cityscapes and glittering lights set the scene for shopping along the Magnificent Mile and State Street. Leisure time offers the opportunity to bask in the brisk winter air while ice skating in Millennium Park at McCormick Tribune Ice Rink. Complimentary ice-skating lessons are offered each weekend and on some winter season public holidays.
Sponsored Content
The Islands of Tahiti offer a range of captivating activities for travelers with diverse interests, from hiking to breathtaking waterfalls, riding horses on secluded beaches; swimming with sharks; or immersing in Polynesian culture through traditional dance, music and art. For watersports enthusiasts, the crystal-clear lagoons offer exhilarating experiences like surfing, kiteboarding and paddleboarding. And if you're looking to relax, the pristine beaches, overwater bungalows and tropical sun offer the perfect setting. With 118 islands and atolls to explore, island hopping is an excellent way to experience the full diversity of The Islands of Tahiti. With its blend of adventure, culture and relaxation, The Islands of Tahiti offer a truly unique travel experience.
Think of Tokyo and your mind may wander to the neon signs and bustling crowds of Shibuya and Shinjuku, or the tranquility of the Meiji Jingu shrine, but this huge city offers much to those who explore away from the main tourist areas.