Los Angeles (LAX) to Auckland (AKL)
On the Ground: Once I arrived at Incheon International Airport, I headed to Asiana Airlines' first-class desk and received swift service, my credentials reviewed and my boarding pass delivered. I was eagerly anticipating my first flight on Asiana's Airbus A380 in its first-class suite. An Asiana employee stood ready to help me through security and to the first-class lounge. I have enjoyed the Asiana Airlines' first-class lounge many times — a welcoming and restful place where you can sit back, work, recharge your electronics and have something to eat and drink. (I am particularly fond of the steamed dim sum.) I stepped out for a few minutes to purchase some traditional items and gifts from Incheon Duty Free and returned to the lounge. When my flight was ready to board, my Asiana representative escorted me onto the plane and to my first-class suite. Pre-Flight: As I boarded, the flight team greeted me by name and offered reading material — newspapers and, of course, Global Traveler magazine. They hung up my sport coat and offered a pre-flight drink, Johnny Walker Blue on the rocks, served with warm nuts. On this flight, specialty cocktails ranged from Manhattans to mimosas. I planned to watch a movie while enjoying lunch and then take advantage of the comfortable flat-bed suite and sleep my way to JFK. In-Flight: First class occupies the front of the A380 on the lower lever and consists of 12 seats in a 1-2-1 configuration. I was located on the left side in a single window seat. Each suite can fully close with a sliding door to provide privacy for sleeping. The 32-inch TV screen — nearly the size of the standard house TV a few years ago — makes watching a movie a must. I immediately hooked up the supplied headphones and plugged in my laptop, ready to turn everything on once we achieved cruising altitude. The first-class suite includes a great number of compartments as well as a large area along the windows for storage. The tray tables are massive and easy to put into place. Electronic amenities feature easy-to-use controls and plentiful audio and video options. For lunch, the traditional Western menu offered Wagyu beef or roasted chicken, with starters of caviar and other canapés. Instead, I chose the Korean Royal Cuisine menu, bibimbap with poached king prawn. Bibimbap is a traditional meal of rice, vegetables and meat served with gochujang (red pepper paste). Fresh fruit and Korean cookies followed. Asiana flight attendants volunteer to join many specialty teams, such as the Magic Team, which performs magic tricks to entertain children on long flights, and the Charming Team, which offers facials and manicures on board. The Sommelier Team on my flight specialized in educating passengers about wine and proper serving. My flight attendant expertly decanted the 2007 Louis Jadot Corton-Pougets Grand Cru (Burgundy) I ordered, and we discussed the many wine awards Asiana has received from Global Traveler over the years. After lunch, I took full advantage of the comfortable suite and closed the door while I restfully slept until it was time for a light breakfast before landing. The Experience: Asiana Airlines has always provided wonderful service, and its flight attendants are known as the best in the world. Add the A380 first-class suite to this mix, and you have a traveler's dream come true.
On the Ground: Upon arriving at Los Angeles International Airport for my flight to Singapore, I waited about five minutes in line at the China Airlines business-class counter. The attendant was helpful and handled my bags with care. I needed a lock for one of my bags, and he gladly tethered it with a plastic tie. He provided thorough instruction on where to go and how to get to the China Airlines lounge. I was off to a good start for my 15-day tour of Asia.
Manchester, a city already buzzing with energy, welcomes some exciting new additions, from boutique hotels to highly anticipated culinary destinations to historic venues. Plan a trip to Manchester to not only indulge in your favorite soccer team but also to enjoy delicious food, both charming and luxury accommodations, and lively events and venues.
Sponsored Content
IHG® Hotels & Resorts certainly has a lot to celebrate, starting with an incredible growth story. Over the past five years, IHG has acquired or launched six new brands: Six Senses® Hotels Resorts Spas, Regent® Hotels & Resorts, Vignette™ Collection, voco™ hotels, avid® hotels and Atwell Suites™. Most recently, IHG reached an important milestone with its 6,000th open hotel. The company looks to further expand its portfolio by 30 percent with 1,800 hotels in the development pipeline, with significant focus on growth in the luxury segment where IHG is positioned as one of the top two hotel chains.
Porvoo, Finland, only an hour from Helsinki, is a medieval coastal town and a cultural haven, well known for its exciting culinary scene, colorful wooden houses and cafés. Here, you will discover the new Runo Porvoo Hotel, a family-owned landmark building and business blending Finnish traditions with contemporary Nordic design, world-class artwork and the rustic-meets-modern allure of American Shaker-style furnishings.
August is National Golf Month. Our three-part round-up will highlight the best courses around the world to tee off in celebration. Today, we highlight three international courses for your consideration.
Sponsored Content
Much of the global business travel industry has already made sustainable business travel a priority with a focus on reducing emissions and their environmental footprint. But the industry, as well as external stakeholders, such as policymakers, recognize more needs to be done.
Salmon Falls Resort in Ketchikan, Alaska, spoils guests with a new immersive luxury offer. The VIP fishing trip offer, called Hooked on Salmon Falls, starts at $15,000 for two guests and includes a four-night stay in a presidential king ocean view suite. In addition to round-trip airport transfers, the offer also comes with complimentary dining and $250 in fish shipping credit.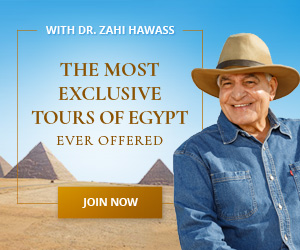 Anantara Chiang Mai, the deluxe resort on the banks of Thailand's Mae Ping River, relaunched the city's most famous high tea experience, served on the terrace of the 100-year-old British Consulate that today houses the resort's Service 1921 Restaurant & Bar.
Sponsored Content
THE MOST EXCLUSIVE TOURS OF EGYPT EVER OFFERED
The Hotel Bel-Air hosts a new end-of-summer BBQ with Master Chef Wolfgang Puck on the lawn of the hotel. The event is back after a three-year hiatus, set to take place Sept. 6. Guests will be able to enjoy an evening featuring backyard-style barbeque and seasonal summer favorites.