Los Angeles (LAX) to Auckland (AKL)
On the Ground: Once I arrived at Incheon International Airport, I headed to Asiana Airlines' first-class desk and received swift service, my credentials reviewed and my boarding pass delivered. I was eagerly anticipating my first flight on Asiana's Airbus A380 in its first-class suite. An Asiana employee stood ready to help me through security and to the first-class lounge. I have enjoyed the Asiana Airlines' first-class lounge many times — a welcoming and restful place where you can sit back, work, recharge your electronics and have something to eat and drink. (I am particularly fond of the steamed dim sum.) I stepped out for a few minutes to purchase some traditional items and gifts from Incheon Duty Free and returned to the lounge. When my flight was ready to board, my Asiana representative escorted me onto the plane and to my first-class suite. Pre-Flight: As I boarded, the flight team greeted me by name and offered reading material — newspapers and, of course, Global Traveler magazine. They hung up my sport coat and offered a pre-flight drink, Johnny Walker Blue on the rocks, served with warm nuts. On this flight, specialty cocktails ranged from Manhattans to mimosas. I planned to watch a movie while enjoying lunch and then take advantage of the comfortable flat-bed suite and sleep my way to JFK. In-Flight: First class occupies the front of the A380 on the lower lever and consists of 12 seats in a 1-2-1 configuration. I was located on the left side in a single window seat. Each suite can fully close with a sliding door to provide privacy for sleeping. The 32-inch TV screen — nearly the size of the standard house TV a few years ago — makes watching a movie a must. I immediately hooked up the supplied headphones and plugged in my laptop, ready to turn everything on once we achieved cruising altitude. The first-class suite includes a great number of compartments as well as a large area along the windows for storage. The tray tables are massive and easy to put into place. Electronic amenities feature easy-to-use controls and plentiful audio and video options. For lunch, the traditional Western menu offered Wagyu beef or roasted chicken, with starters of caviar and other canapés. Instead, I chose the Korean Royal Cuisine menu, bibimbap with poached king prawn. Bibimbap is a traditional meal of rice, vegetables and meat served with gochujang (red pepper paste). Fresh fruit and Korean cookies followed. Asiana flight attendants volunteer to join many specialty teams, such as the Magic Team, which performs magic tricks to entertain children on long flights, and the Charming Team, which offers facials and manicures on board. The Sommelier Team on my flight specialized in educating passengers about wine and proper serving. My flight attendant expertly decanted the 2007 Louis Jadot Corton-Pougets Grand Cru (Burgundy) I ordered, and we discussed the many wine awards Asiana has received from Global Traveler over the years. After lunch, I took full advantage of the comfortable suite and closed the door while I restfully slept until it was time for a light breakfast before landing. The Experience: Asiana Airlines has always provided wonderful service, and its flight attendants are known as the best in the world. Add the A380 first-class suite to this mix, and you have a traveler's dream come true.
On the Ground: Upon arriving at Los Angeles International Airport for my flight to Singapore, I waited about five minutes in line at the China Airlines business-class counter. The attendant was helpful and handled my bags with care. I needed a lock for one of my bags, and he gladly tethered it with a plastic tie. He provided thorough instruction on where to go and how to get to the China Airlines lounge. I was off to a good start for my 15-day tour of Asia.
Nobu Barbuda is underway in the Caribbean, the newest installation to the Nobu Hospitality portfolio. The Nobu restaurant, all conceived by actor Robert DeNiro, debuted in 2021, and Nobu Barbuda's first beach club opened this year.
Sponsored Content
There's no better time to plan the vacation you've been missing. Step aboard with your better half, your friends or the whole family and reconnect, reunite and rejoice with 25 percent off cruise fares for all guests. We'll also help everyone get there with 25 percent off airfare from 20 major gateways across the country or $100 savings per person on flights from all other gateways when you book your air travel using Flights by Celebrity.*
Aimbridge Hospitality announced it will open two brand-new resorts at Frenchman's Reef in St. Thomas in the U.S. Virgin Islands. The Westin Beach Resort & Spa at Frenchman's Reef and The Seaborn at Frenchman's Reef, Autograph Collection, are expected to open in fall 2022. The new properties are part of a $350 million rebuild project on Frenchman's Reef.
Birds on the brain these days? Head to the Columbia Valley, located between the towering Rocky and Purcell mountains in southeast British Columbia. The newest addition to the BC Bird Trail is marked by friendly communities surrounded by wetlands, featuring a burgeoning avian population. In spring, watch for the striking plumage of horned grebes, as well as songbirds and Lewis's woodpecker.
Sponsored Content
TAP Air Portugal, or rather Transportes Aéreos Portugueses, was founded 77 years ago, March 14, 1945, and flew its first commercial flight September 19, 1946, inaugurating service from Lisbon to Madrid, Spain, aboard a Douglas DC-3.
Upon our triumphant in-person return to Los Angeles in December 2021 to celebrate our annual GT Tested Reader Survey awards, the FXExpress Publications, Inc. team also revisited one of our favorite city hot spots: Sofitel Los Angeles at Beverly Hills for dinner at the on-site Riviera 31 bar lounge.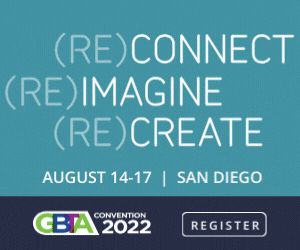 Mövenpick, Accor's premium Swiss-born hospitality brand, officially launched its first property in New Zealand. Situated in Auckland, Mövenpick Hotel Auckland sets a new standard in the world of hospitality with unique and exciting amenities and a warm, contemporary design found throughout the property.
Sponsored Content
Set on a seaside bluff overlooking Land's End in Cabo San Lucas, Vista Encantada Spa Resort & Residences is a Baja paradise specializing in serene vistas and impeccable hospitality, offering a Pacific coast lifestyle with authentic Mexican touches. Guests can now earn a fourth night free at the stunning resort, plus a $100 resort credit, when booking through March 20, for travel through June 15.
Turkish Airlines offers premium travelers something new. After signing an agreement with fashion brands Coccinelle and Hackett, the carrier introduced redesigned premium amenity kits for its business-class passengers flying eight hours or more on long-distance flights. The new kits were introduced April 29.