Arrival/Check-In: After an early-morning flight, we arrived at the Sofitel at about 9 a.m., well before standard check-in time. The front desk attendant offered to call me when a room was available and said he would put a rush on one. The doorman gave us several close options for breakfast and also directed us to a shopping district within a short walk where I could pick up a couple of essentials I forgot.
Upon returning a few hours later, still well before the standard check-in time, the front desk staff upgraded me to the presidential suite in order to get me settled immediately. This was above and beyond my expectations but much appreciated as a tired traveler.
Guest Quarters: When I entered my suite, I was impressed with everything I saw, but I decided to inspect it all later because the bed was of immediate interest. I dove under the covers, where the comfortable mattress and perfect pillows allowed me to easily slip into my nap.
After a few hours of much-needed sleep, I took a shower. The separate shower offered an excellent water temperature range from the ceiling-mounted showerhead and the handheld option. Ideally, I would have liked a bit more water pressure, but it was close enough. The next day, I tried the tub and enjoyed watching the wall television while soaking my sore body.
The suite featured two large, flat-screen televisions, one in each room. The living area included a comfortable sofa bed as well as other chairs and a desk. There was no balcony, but the room's large windows could be opened inward. The view was spectacular.
Services/Amenities: Of most interest to me was the workout facility, and Sofitel offers the best one I have ever seen. While it isn't a 24-hour center, the regular long hours can be extended for special requests. The fitness center was spacious, immaculate and full of free weights and machines — all of which rivaled some stand-alone health clubs — and trainers were available. There was a decent-size pool and two levels of outdoor seating, both well-kept and offering beautiful views. Inside the hotel, a restaurant and a bar offered live music in the evening. It seemed the doormen could get a cab on a minute's notice, as we never had to wait for one.
The Experience: The Sofitel was built with the guest's needs in mind, and the high quality of service echoes that commitment. One of the doormen talked of the location benefits of the hotel, which amused me because aside from business, there really wasn't any reason for me to ever leave.
GT CHECKLIST
[checklist]
[item check=yes]Doorman/valet[/item]
[item check=yes]Less than 10 minutes for check-in[/item]
[item check=yes]Separate tub and shower[/item]
[item check=yes]Large vanity[/item]
[item check=yes]High-quality towels[/item]
[item check=yes]Powerful, unattached hair dryer[/item]
[item check=yes]High-quality bed linens[/item]
[item check=yes]Large, flat-screen television[/item]
[item check=yes]Large desk with convenient outlets[/item]
[item check=yes]Large, complimentary laptop safe[/item]
[item check=yes]Complimentary in-room WiFi[/item]
[item check=yes]Complimentary bottled water[/item]
[item check=yes]Stocked minibar[/item]
[item check=yes]Ample lighting[/item]
[item check=yes]In-room coffeemaker[/item]
[item check=yes]Iron and ironing board[/item]
[item check=yes]On-site restaurant[/item]
[item check=yes]24-hour room service[/item]
[item]24-hour state-of-the-art fitness center[/item]
[item check=yes]Turn-down service[/item]
[/checklist]
Sofitel Los Angeles at Beverly Hills
8555 Beverly Blvd.
Los Angeles, CA 90048
tel 310 278 5444
accorhotels.com
sofitel.com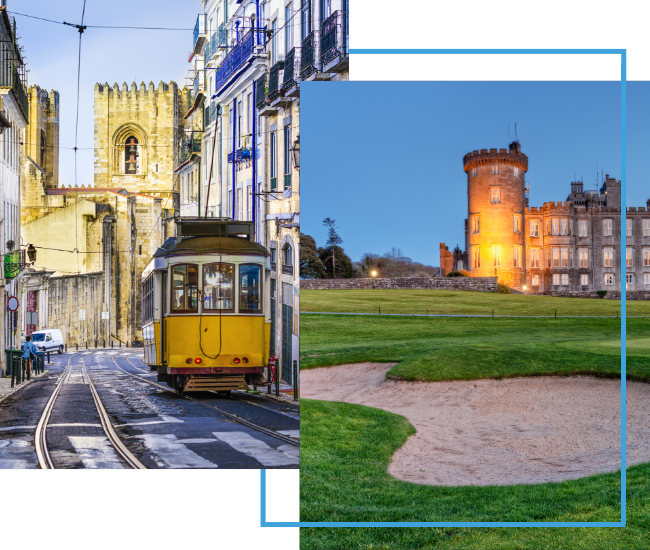 FX Excursions
FX Excursions offers the chance for once-in-a-lifetime experiences in destinations around the world.
Explore Excursions
There may not be snow in Los Angeles this season, but Waldorf Astoria Beverly Hills is certainly full of the holiday spirit, with Christmas, Hanukkah and New Year's events happening in the hotel's gorgeous event spaces.
Sponsored Content
In an increasingly digital and interconnected world, the Global Business Travel Association (GBTA) Convention remains an indispensable platform for business travel industry professionals seeking to make the most of the power of face-to-face connections. Taking place August 13–15 in Dallas, the 2023 GBTA Convention provides the unique opportunity for professionals and companies to join visionaries, thought leaders and industry experts for meaningful networking, cutting-edge insights and inspiring innovation.
Looking for fun things to stuff into the toe of a few holiday stockings? Here are some great choices: