Arrival/Check-In: If I was ever more ready to sink into a hotel bed, this was the time. After a departure from Washington, D.C. (IAD) at nearly midnight and a layover in Casablanca (CMN), I arrived in Doha late at night, about 24 hours later, having lost a day in the process. I was eager to shower and sink into bed for a few hours of uninterrupted sleep. Thankfully, and despite the hotel still boasting a happening atmosphere at that later hour, check-in was quick. I was personally escorted to my guestroom.
Guest Quarters: As it was late at night and I was bedraggled from travel, I immediately noticed the bathroom, with its spacious shower and separate tub. I quickly unpacked, taking advantage of the ample counter space before enjoying a hot shower with quality water pressure.
My stay was brief, but my room was certainly comfortable enough to call home for several days, offering both a bedroom area, with a comfortable bed, and a living room-type area, with a couch, table, chair and desk. All of the hotel's guestrooms boast private balconies.
Alas, my stay was far too short. I slept soundly in the bed and awoke the next morning ready for the rest of the trip.
Services/Amenities: I must admit, Sheraton Grand Doha Resort & Convention Hotel is about all I saw of Doha. I was transiting and my time in the city consisted of one overnight. However, the property is an icon in Doha, so I can say I experienced Doha, as the two are linked.
You can't beat the location of the hotel, next to Sheraton Park and Corniche Promenade, three minutes to the Qatar International Exhibition Center and just about 10 miles from Hamad International Airport.
In addition to the food and beverage outlets, the hotel offers 24-hour fitness facilities, an outdoor pool and Jacuzzi and 19 meeting rooms that can accommodate up to 2,000 guests.
Before departing, I enjoyed a cappuccino in the spacious lobby lounge.
TOP TAKEAWAYS:
◆ The property offers 10 different food and beverage outlets serving a range of cuisines, from Lebanese and South American to Italian and fresh seafood. I enjoyed breakfast at Al Hubara Restaurant with its extensive buffet options.
◆ I was surprised by the size of my sea-view guestroom, which included a king-sized bed, a separate sitting area located a few steps down from the bedroom and an expansive deck.
◆ Booking a club room affords guests access to the Sheraton Club Lounge, including high-speed internet, breakfast, complimentary beverages and snacks throughout the day, happy hour, daily amenities delivered to the room and free use of the business center boardroom for one hour.
Sheraton Grand Doha Resort & Convention Hotel
Al Corniche Street
Doha, Qatar
tel 974 4485 4444
sheratongranddoha.com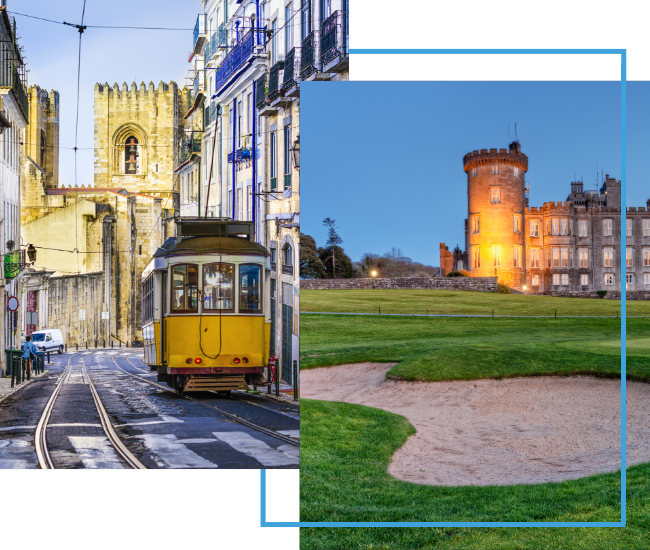 FX Excursions
FX Excursions offers the chance for once-in-a-lifetime experiences in destinations around the world.
Explore Excursions
There's no doubt the northern lights are awe-inspiring and spectacular. Unfortunately, they're also fickle and fleeting, and despite your best-laid plans of checking this item off your bucket list, sometimes Mother Nature's luminescent show just doesn't cooperate. But one cruise line has a new fail-safe in place.
Sponsored Content
IHG Hotels & Resorts is thrilled to announce the launch of a new mobile product feature for members: IHG Wi-Fi Auto Connect. This feature is now available exclusively in the IHG One Rewards mobile app for both iOS and Android users and will automatically connect IHG One Rewards members to WiFi upon arrival at more than 5,000 IHG hotels worldwide — no separate passwords or log-ins needed. This is in addition to the exciting benefits of being an IHG Business Edge member. IHG Business Edge provides small- and medium-sized businesses access to a user-friendly portal that displays comprehensive spending and savings data while providing the convenience of direct booking with a guaranteed discount.
Think you need a degree in sailing to enjoy a yachting holiday? Dream Yacht Worldwide, a leader in yacht charters, wants you to relax and enjoy the journey. Newly expanded to include the British Virgin Islands, Martinique, Tahiti and the Seychelles, the "Easy Crewed" offered by Dream Yacht Worldwide also include charter options in Greece and Croatia.