Arrival/Check-In: After an early-morning flight from Philadelphia to Chicago, I was eager to check in at The James Chicago and freshen up a bit. The light-filled lobby was welcoming, and my colleague and I were both checked into our rooms — ready early — within just a few minutes. The lobby is long, with couches, chairs and ottomans to the right of the main entrance, joined by a tucked-away business center. To the left of the entrance are additional seating and the restaurant and bar.
Every time I strolled through the lobby on the way to the elevators, I was taken with the luggage art installation by Joel Ross. In a motel between Texas and Chicago, the artist paid for a one-night stay and brought in 50 vintage suitcases, dismantling the entire room from bedsprings to light bulbs. The suitcases, filled with the motel room contents, are now the focal point that drew me in every time. Art is showcased throughout the hotel and described in detail on the website.
Guest Quarters: My king loft room was spacious, especially generous for a city hotel. The room opened into a living room area with a couch, chair, small end table and two large ottomans doubling as a coffee table. Across from these was a rotating flat-screen TV on a dresser, which could also be seen from the other sitting area in the room. Here were a corner booth and table, which I used as my desk. It was next to a private media room; an additional king-sized bed can be made up as a second bed or used to sprawl out and relax in-room while working or watching TV.
The bathroom and closet were to the left of the main doorway. The bathroom afforded plenty of space to get ready and good lighting; toiletries were in large, secured bottles in the shower. To the right of the door was a wet bar which featured the in-room bartender, all the supplies needed to create custom cocktails inroom. (Instant coffee with a kettle was provided, but not a full coffeemaker.)
The bedroom area was tucked away in a private corner a step up from the living area. Two nightstands flanked the king-sized bed, and another flat-screen TV was mounted in the corner. A curtain of metal chains separated this area from the living room, and a large, full-length mirror leaned against the wall immediately between.
Services/Amenities: After checking in and settling in, I enjoyed lunch at the on-site David Burke's Primehouse, named No. 1 Steakhouse in Chicago by Chicago magazine. My Caesar salad was prepared fresh tableside, and the menu features unique selections like bacon lollipops and pretzel-crusted crab cakes. The restaurant also serves breakfast and dinner and provides in-room dining. JIMMY is the hotel's speakeasy-style, intimate cocktail lounge, serving custom cocktails that change seasonally. I stopped in one evening of my stay after a long day of meetings, around 9 p.m., and the lounge was quite busy.
I utilized the 2,500-square-foot fitness center, located one floor down from the lobby and next to the hotel spa. Danny Errico, founder of Equinox Fitness Clubs, designed the gym. With a variety of different, state-of-the-art machines, I varied my workouts; I particularly liked the separate mat/stretching area, which was more ample than in most hotel fitness centers.
The Experience: I can't think of one thing wrong with my stay at The James Chicago. Its location was within walking distance of many Chicago highlights; my guestroom was large, comfortable and loaded with amenities; and the on-site facilities were superb.
GT CHECKLIST
[checklist]
[item check=yes]Doorman/valet[/item]
[item check=yes]Less than 10 minutes for check-in[/item]
[item]Separate tub and shower[/item]
[item check=yes]Large vanity[/item]
[item check=yes]High-quality towels[/item]
[item check=yes]Powerful, unattached hair dryer[/item]
[item check=yes]High-quality bed linens[/item]
[item check=yes]Large, flat-screen television[/item]
[item]Large desk with convenient outlets[/item]
[item check=yes]Large, complimentary laptop safe[/item]
[item check=yes]Complimentary in-room WiFi[/item]
[item check=yes]Complimentary bottled water[/item]
[item check=yes]Stocked minibar[/item]
[item check=yes]Ample lighting[/item]
[item]In-room coffeemaker[/item]
[item check=yes]Iron and ironing board[/item]
[item check=yes]On-site restaurant[/item]
[item check=yes]24-hour room service[/item]
[item check=yes]24-hour state-of-the-art fitness center[/item]
[item check=yes]Turn-down service[/item]
[/checklist]
The James Chicago
55 E. Ontario St.
Chicago, IL 60611
tel 312 337 1000
jameshotels.com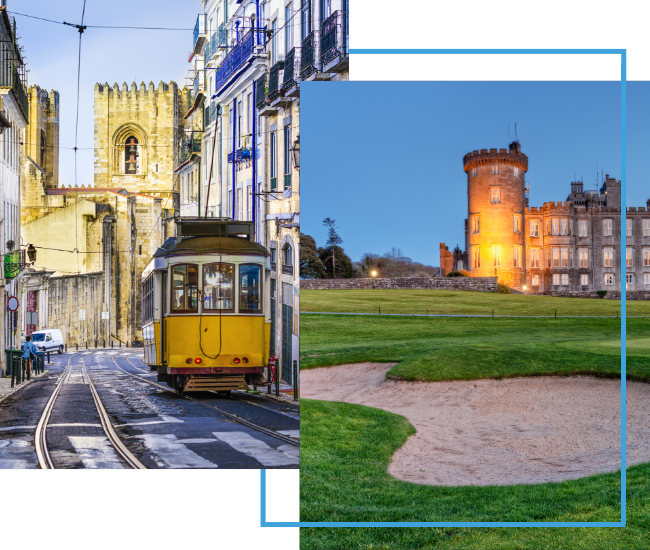 FX Excursions
FX Excursions offers the chance for once-in-a-lifetime experiences in destinations around the world.
Explore Excursions
Pleasant weather, autumn foliage and vibrant flowers are among the many delights awaiting nature lovers at botanical gardens and arboretums across the United States. However, some of these green spaces take on additional color this month and through Halloween when enterprising gardeners, landscape architects, management and other creative minds cast a spell with themed environments running the gamut from spooky to utterly bewitching.
Sponsored Content
From the moment you step onboard Air Tahiti Nui's Tahitian Dreamliner, you will be transported to The Islands of Tahiti. The French Polynesian carrier considered every detail to awaken its passengers' senses, creating the feeling you are already on the Islands while 30,000 feet in the air.
For travelers who love all things autumn, Crystal Springs Resort, New York City's closest destination resort, features special offers and experiences to meet the demands of everyone's fall bucket list. Located only 80 minutes outside New York City in Sussex County, New Jersey, Crystal Springs Resort offers a quick getaway to enjoy fall foliage. Are any of these new offers or experiences on your bucket list?