Upon arrival to Delamar West Hartford Hotel, the valet staff warmly greeted us. I went to the front desk to check in while my boyfriend waited in the car with our dog. The lovely front desk set us up in room 311, offered a glass of Prosecco, dog treats from a local pet boutique and a complimentary wine tasting for two at Gouveia Vineyards. I am a fan of businesses that work with one another like this. It brings a sense of community.
I went back to the car to grab my belongings and our happy pup, who needed a quick walk to stretch his legs from the five-hour drive. It would have only been 3.5 hours if New York traffic was lighter.
The lobby and hallways were beautifully decorated with paintings from local artists provided by Wadsworth Antheneum Museum of Art. Each week, the paintings are switched to new ones from the museum, so, each time you visit, you see something new. To bring in subtle nods to the history of West Delmar, the hallways were decorated with hand-stenciled images of various things, from tobacco leaves to wooden pipes for Mark Twain.
Our room was cozy with a comfortable king bed and fuzzy faux fur throw. Two large windows opened to the courtyard outside with views of the vegetable garden where ingredients for the in-house restaurant, Artisan, are collected daily for a true farm-to-table menu. The windows opened so our dog, Sniper, could poke his head out to enjoy the views as well. The room also had the most comfortable robes I have had the pleasure of enjoying. A full minibar with various beer, wine, spirits and snacks for purchase was arranged next to an espresso machine with pods, cream and sugar. We enjoyed a hot espresso before heading out to explore. A dog bed and bowls were set up since we were in a dog-friendly room. Sniper loved it!
The hotel is adjacent to the West Hartford promenade, full of shops and restaurants. We meandered up and down the streets without having to get into our car. This was a huge plus and saved us time so we could explore the area. Once we returned to the hotel, we grabbed a complimentary cup of coffee in the lobby and relaxed in our room for the night.
In the morning, a complimentary breakfast was offered in the restaurant. The meal was served buffet style, with all of the breakfast classics: bacon, sausage, eggs, potatoes, bagels, pastries, coffee and juice. My favorite was the homemade yogurt with cinnamon granola and berries. Light, creamy and sweet, it was the perfect start to the day. I enjoyed this by the garden to catch some sun and wake up.
The Delamar West Hartford hotel is a beautiful, clean and modern place perfect for those traveling to Connecticut's capital for leisure or business.
1 Memorial Road
West Hartford, CT 06107
tel 860 937 2500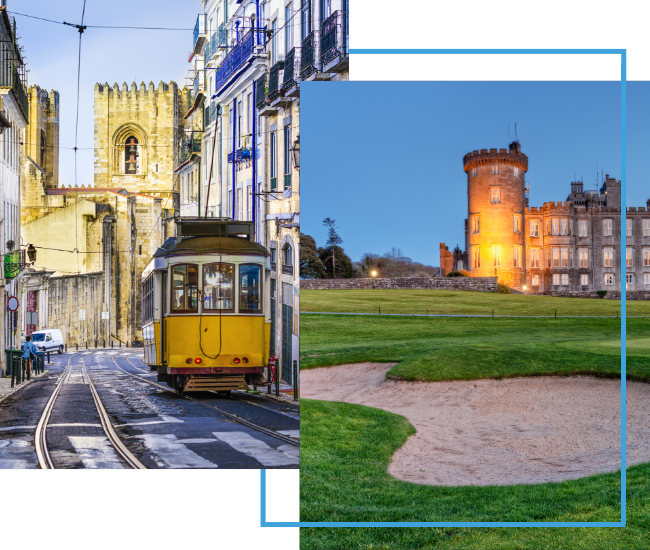 FX Excursions
FX Excursions offers the chance for once-in-a-lifetime experiences in destinations around the world.
Explore Excursions
Corsica with steep, gray cliffs overlooking the Mediterranean and sandy beaches attracting summer visitors, is a French-governed island sometimes confused with Sardinia and Sicily, Italian islands to the south. Fortunately, all three islands share the same love for good wine, food and sun-splashed beaches.
If you're ready to do a little holiday catch-up with your besties, make a beeline for Conrad New York Downtown. The lobby metamorphosed into a holiday forest of heavenly scented, decorated Virginia Spruce trees. Make your first stop ATRIO Barista Station in the lobby for a complimentary hot spiced apple cider (until Dec. 3) or hot chocolate (Dec. 22­–24).