Arrival/Check-In: I actually had two arrivals at the Four Seasons Hotel Seoul. I had been on an around-the-world trip, flying from Washington, D.C., to Dubai and then on to Seoul. This presented me with a weekend in Korea and an overnight in Seoul before continuing to Taiwan. I left a bag containing half of my clothing at the Four Seasons so I would be a little leaner on the rest of the trip before returning to Seoul. When I returned, the Four Seasons car service picked me up at Incheon International Airport and we headed to the property, dropping off a colleague at another hotel nearby (which took more negotiation than it should have). Arriving at the Four Seasons, I was greeted by the friendly staff and escorted to my lovely and beautiful suite, where my luggage was waiting for me without my having to say a word or show a ticket. That meant a great deal to me and is a sign of excellent service.
Guest Quarters: A long hallway led to a large dressing room on the right that featured a lot of space for clothing (and, of course, my stowed bag) plus a safe deposit box. On the opposite side, a full white marble bathroom provided all the necessary amenities including a double vanity, a soaking tub and a rain shower. Lorenzo Villoresi Firenze toiletries complemented the experience. But the beauty of the guestroom was a little powder room immediately to the right as you entered the room — allowing your companion free access to the full bath, a wonderful plus when you have two in the room.
The main room featured floor-to-ceiling windows in the corner, offering magnificent views of the city. A king-sized bed with Four Seasons signature bedding provided the focal point. On the opposite wall, a large, flat-screen TV encased in a frame swiveled out 180 degrees to enable watching while working at the desk. The desk faced the room, but the floorto- ceiling windows behind it offered a lovely view of Seoul. Proper motorized blinds and drapes darkened the room for sleeping.
Services/Amenities: The hotel, popular with locals, offers a vast number of top restaurants. Chef Sawada Kazumi, previously of Tokyo's Michelin-starred Banreki Ryukodo, heads up the impressive Japanese restaurant Kioku. Boccalino offers Italian cuisine, and Yu Yuan serves Cantonese dishes.
Make sure you stop in at Charles H., a speakeasy concept bar named after bon vivant Charles H. Baker, who traveled the world between 1920 and 1940 discovering new cocktails. The bar is so hidden I had to ask for assistance to find the door. It's a great concept and fills up on Thursdays and Fridays, requiring reservations — even at the bar. Boccalino also features a nice bar. It's a little more sleepy and intimate, but the bartenders are top-notch and even make their own signature cocktail.
The Experience: Terrific property, top service and everyone tries hard to make every guest pleased to be at the Four Seasons.
GT CHECKLIST
[checklist]
[item check=yes]Doorman/valet[/item]
[item check=yes]Less than 10 minutes for check-in[/item]
[item check=yes]Separate tub and shower[/item]
[item check=yes]Large vanity[/item]
[item check=yes]High-quality towels[/item]
[item check=yes]Powerful, unattached hair dryer[/item]
[item check=yes]High-quality bed linens[/item]
[item check=yes]Large, flat-screen television[/item]
[item check=yes]Large desk with convenient outlets[/item]
[item check=yes]Large, complimentary laptop safe[/item]
[item check=yes]Complimentary in-room WiFi[/item]
[item check=yes]Complimentary bottled water[/item]
[item check=yes]Stocked minibar[/item]
[item check=yes]Ample lighting[/item]
[item check=yes]In-room coffeemaker[/item]
[item check=yes]Iron and ironing board[/item]
[item check=yes]On-site restaurant[/item]
[item check=yes]24-hour room service[/item]
[item check=yes]24-hour state-of-the-art fitness center[/item]
[item check=yes]Turn-down service[/item]
[/checklist]
Four Seasons Hotel Seoul
97 Saemunan-ro, Jongno-gu
Seoul, 03183, South Korea
tel 82 2 6388 5000
fourseasons.com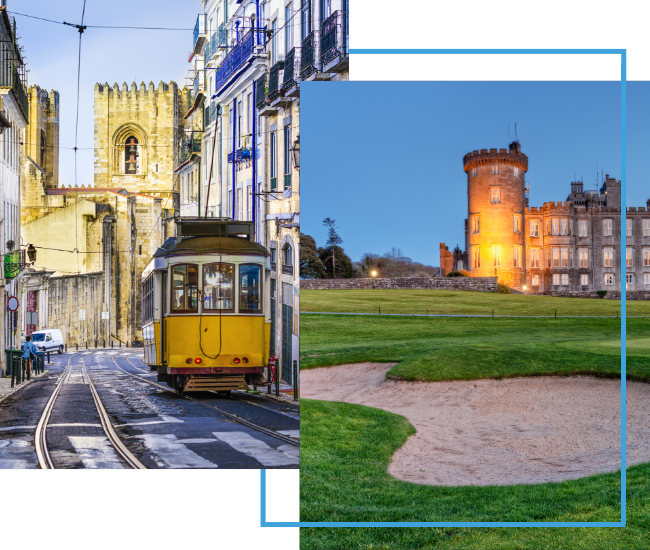 FX Excursions
FX Excursions offers the chance for once-in-a-lifetime experiences in destinations around the world.
Explore Excursions
One thing  surprising about the Prince Edward Island capital is its abundance of shops specializing in affordable, fashion-forward jewelry rendered in sterling silver, vermeil, 14K gold and semi-precious stones. Whether you prefer delicate pieces or bold wearable art, you can be assured the pieces for sale are inspired by the maritime island setting and, therefore, specific to the place where they are created. Here are a few shining, woman-owned examples:
Sponsored Content
Exclusive Sailing with Global Traveler
Norway, a haven for visionary artists, architects and designers, showcases an exceptionally diverse array of cultural attractions. This year, the country commemorates exciting milestones and unveilings captivating enthusiasts of the arts, from iconic scenic routes to new museums to gallery openings. Up Norway features these new offerings in personalized itineraries catered to aesthetes.