ARRIVAL/CHECK-IN: Arriving at Live Aqua Beach Resort Cancún truly feels as though the staff and attendants have been eagerly awaiting your arrival all day. After a bit of frustration struck us at the airport, being unable to locate our scheduled transportation to the resort, we quickly put that behind us when we were instantly greeted with the fresh peppermint scent of the lobby. Check-in took place in Aqua Club, a private lounge not accessible to all guests, only Aqua Club members and special suite guests. Fernando, the sales director, and Carlos, our butler for our stay, greeted us at the club. Attendants immediately offered us drinks and refreshments and, after confirming all reservation details and dietary restrictions, gave us our bracelets, which would act as our key cards at the resort.
GUEST QUARTERS: Our Premium Aqua Club Oceanfront room came complete with a king- sized bed, couch, balcony and bathroom with a waterfall shower. Our view boasted multiple shades of blue, merging together with the ocean ahead, and a glimpse of the many pools and restaurants below. The room had been graciously decorated for my birthday, celebrated during my time in Cancún. (After talking to some new friends later around the pool, I found out each guest experiences a level of personalization in their room on every floor of the hotel.) Next to the bed, on each side, a set of buttons controlled the room's lighting, automatic window shades and ambience. We could also choose from a menu of signature, aromatherapy scents to fill the room. We chose a mixture of vanilla and sandalwood called Romance.
SERVICES/AMENITIES: I cannot say enough about the staff at this property. From the pool attendants who set up a private pool-side day bed, decorated with the Global Traveler logo, to the staff and servers at each restaurant, we always felt tended to and welcomed. The Aqua Club amenity ended up occupying a huge part of our stay; we spent time unwinding there for small snacks and coffee or cocktails. A full gym offers guests workout classes, and we enjoyed a 60-minute couple's massage at the spa. Each day guests receive a full activity schedule including aqua sports, volleyball, games and other pursuits.
TOP TAKEAWAYS
A Live Aqua Fan Page Facebook group includes more than 17,000 loyal guests, some who return multiple times a year!
Each pool has a different temperature to meet guest preferences.
With a choice of 10 on-property restaurants, our favorite was Hidden Garden.
LIVE AQUA BEACH RESORT CANCÚN
Blvd. Kukulcan Km 12.5 ZonaHotelera
77500Cancún,Q.R. Mexico
tel524433108137
liveaqua.com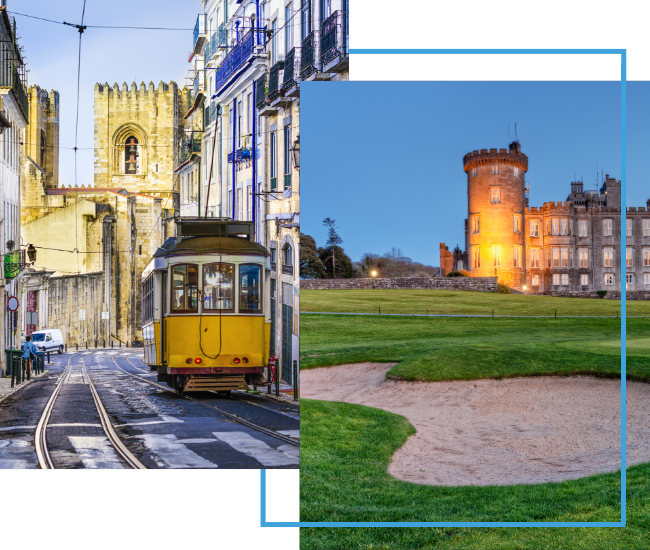 FX Excursions
FX Excursions offers the chance for once-in-a-lifetime experiences in destinations around the world.
Explore Excursions
While the 372-passenger Viking Polaris expedition ship, launched in September 2022, falls midway in size between Viking Cruises' intimate river cruise ships and large-scale ocean ships, it is operated with the same attention to detail and personalized service.
Sponsored Content
In an increasingly digital and interconnected world, the Global Business Travel Association (GBTA) Convention remains an indispensable platform for business travel industry professionals seeking to make the most of the power of face-to-face connections. Taking place August 13–15 in Dallas, the 2023 GBTA Convention provides the unique opportunity for professionals and companies to join visionaries, thought leaders and industry experts for meaningful networking, cutting-edge insights and inspiring innovation.