Arrival/Check-In: I arrived in Dallas at 6:30 p.m. Traffic was heavy with commuters; however, I traveled the miles from Dallas Love Field airport to the Omni Dallas via Uber in just under 20 minutes. The Omni Dallas is attached to the Dallas Convention Center, and with a convention going on I expected chaos. I was delightfully surprised how calming my entrance was. The Omni's lobby features soaring ceilings, lots of seating areas and cool tones of marble, offering lots of natural light and room to move around. The front desk staff was friendly, and I was off to my room in just a few minutes.
Guest Quarters: The Executive Suite was impressively modern yet comfortable. At the entrance, a brightly lit hallway with a bar and espresso machine to the right led into the living room. There, a full couch to the right faced a built-in entertainment center with a flat-screen LCD HDTV and shelves filled with art, books and pottery. A dining table sat by the floor-to-ceiling windows where I ended up doing work on my laptop, as there was no desk.
The bedroom boasted a comfortable king-sized bed and interesting framed prints by local artists on the walls. The nightstands had plenty of built-in outlets for my smartphones and iPad, and the hotel's iPad accessed the TV, lighting and other features. A lounge chair and chaise by the floor-to-ceiling windows gave a view of the Santiago Calatrava-designed bridges over the Trinity River. I enjoyed the modern yet simple bathroom with great lighting and a hidden television built into the large mirror over the single sink. The bathroom featured a stand-alone shower, vanity and walk-in closet.
Services/Amenities: This property offers state-of-the-art facilities in every way. The gym has enough cardio machines so guests never have to wait, despite a bustling business of convention guests. The floor-to-ceiling windows offer views of downtown. Guests can choose from six dining options on property, with even more just across the road. I tried Texas Spice with its mix of farm-to-table and Southern cuisine; the shrimp and grits were amazing. The Owner's Box is a sport bar, but its classy, modern seating areas and authentic menus make it so much more. It offers a comfortable experience for a female traveler to enjoy on her own.
Due to Omni's convention center business, the property has an on-site UPS center which I used three times in my 24-hour stay. The property also has an outdoor pool and a full spa, which I hope to try on a return trip.
TOP TAKEAWAYS:
◆ Although the Omni Dallas is a convention hotel, the helpful and friendly staff provide a boutique-like and thoughtful service.
◆ The seasonal menu at Texas Spice is a delightful treat; its locally sourced ingredients support Dallas-area farmers and ranchers.
◆ The property is centrally located just blocks from downtown, shopping and museums.
◆ A night out at the Owner's Box is a must on my return trip.
Omni Dallas Hotel
555 S. Lamar St.
Dallas, Texas 75202
tel 214 744 6664
omnihotels.com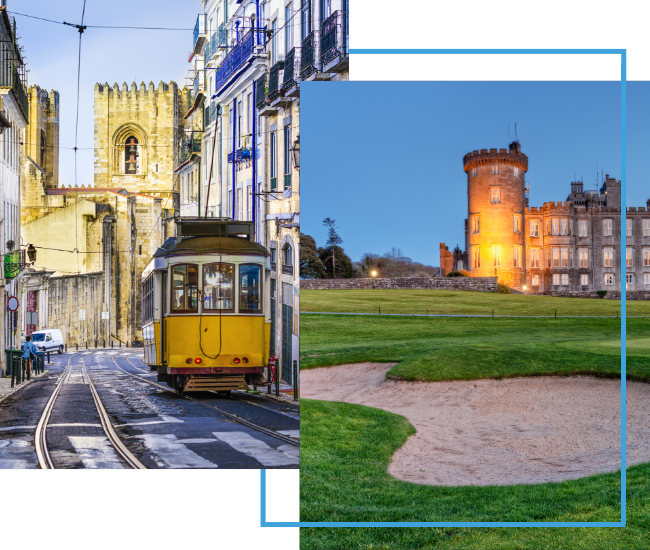 FX Excursions
FX Excursions offers the chance for once-in-a-lifetime experiences in destinations around the world.
Explore Excursions
Did the new film Oppenheimer rouse your interest in the nefarious world of international espionage? You can go straight to the real-life setting for covert actions this November (Nov. 10–12), when La Fonda on the Plaza in Santa Fe hosts a specially themed "Spies, Lies and Nukes" weekend. The hotel actually served as the retreat location for Manhattan Project scientists, who stayed at La Fonda on the Plaza to take a break from the stress of their work. During the weekend, the property's La Fiesta Lounge will make a tasty nod to those days by serving up a special Atomic Martini.
Sponsored Content
Don't risk losing all the money you've spent if you must cancel your trip at the last minute. Allianz Travel Insurance can give you:
Ever want handcrafted martinis and freshly shucked oysters delivered straight to your room? The Read House's New Martinis & Pearls service has you covered. Shining in 1920s-themed decor, the historic hotel in the heart of Chattanooga offers a true Gatsby-esque experience, now further elevated with this upscale amenity. Guests can now indulge in their perfectly chilled martini, made to order, and "pearls" (oysters) in the comfort of their room.