Arrival/Check-In: We arrived at the hotel shortly after lunch and before check-in time, so I wasn't sure if our room would be ready. At the front desk we learned our room was indeed ready; but if we could wait just 15 more minutes, we could avoid the early check-in fee. Perfect — we could easily kill 15 minutes just walking around the hotel to see where everything was. Located on the grounds of Dulles International Airport, the hotel boasts 364 rooms and four suites on three floors. We checked out the fitness room and the indoor and outdoor pools. The hotel also features nearly 13,000 square feet of event space, including 11 event rooms.
Guest Quarters: I was staying with my husband and daughter for a softball tournament, so we booked a guestroom with two double beds.
Some of the rooms offered a nice view of the pond out front. Unfortunately, ours did not, but we could see the picnic pavilion, which we used later in the week. The room included a chair in the back corner and a nice big desk with another chair. Extra seating was useful when my daughter invited teammates to hang out with her in the room.
Being so close to the airport, I was concerned the noise from the airplanes might keep us up at night, but the rooms all have soundproof windows, so we didn't hear a thing. And all the rooms have Revive bedding packages, which also helped us all get a good night's rest.
Services/Amenities: Before our stay, I called the hotel to find out about the picnic area I saw on the website. Featuring picnic tables and a propane grill, I thought it would make a great spot for the softball team to gather for a barbecue one evening. The receptionist informed me we were more than welcome to use it, but we were not guaranteed to have it to ourselves. It ended up working out fine; although several other softball teams staying at the hotel had the same idea, we had our picnic early and finished our meal before two other teams came to share the space.
The hotel's outdoor pool was a great place to cool off after a long day in the sun, but it was also nice to have the indoor pool since we did encounter some rain that week. We also enjoyed the comfortable seating areas near the outdoor pool.
The fitness room was open 24/7 and was equipped with both free weights and cardiovascular equipment.
We didn't have time to try the on-site restaurant for any meals, but I was pleased when I discovered it served Starbucks coffee, a great way to begin every morning.
TOP TAKEAWAYS:
◆ The friendly security guard who often checked in on the pools came out when we were at the picnic pavilion and offered us a ball to play with at the volleyball court. What a thoughtful gesture!
◆ If I had an early-morning flight out of Dulles, I would definitely choose to stay at this hotel. It provided plenty of amenities and easy access to the airport.
◆ I was worried the traffic into and out of the airport would be a problem, as we were constantly coming and going, but it was never an issue.
WASHINGTON DULLES AIRPORT MARRIOTT
45020 Aviation Drive
Dulles, VA 20166
tel 703 471 9500
marriott.com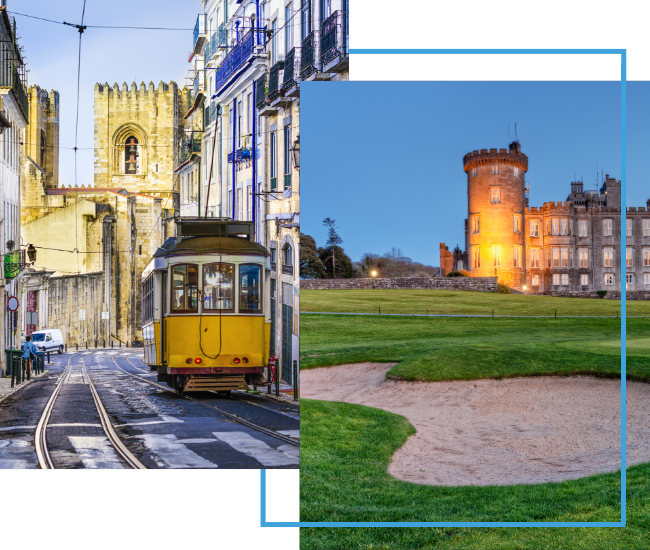 FX Excursions
FX Excursions offers the chance for once-in-a-lifetime experiences in destinations around the world.
Explore Excursions
There's no doubt the northern lights are awe-inspiring and spectacular. Unfortunately, they're also fickle and fleeting, and despite your best-laid plans of checking this item off your bucket list, sometimes Mother Nature's luminescent show just doesn't cooperate. But one cruise line has a new fail-safe in place.
Sponsored Content
From the moment you step onboard Air Tahiti Nui's Tahitian Dreamliner, you will be transported to The Islands of Tahiti. The French Polynesian carrier considered every detail to awaken its passengers' senses, creating the feeling you are already on the Islands while 30,000 feet in the air.
Think you need a degree in sailing to enjoy a yachting holiday? Dream Yacht Worldwide, a leader in yacht charters, wants you to relax and enjoy the journey. Newly expanded to include the British Virgin Islands, Martinique, Tahiti and the Seychelles, the "Easy Crewed" offered by Dream Yacht Worldwide also include charter options in Greece and Croatia.