Arrival/Check-In: Arriving by taxi from Changi Airport, I was immediately greeted by a friendly bellman who asked if I needed any help with my bag. Since I was traveling light with only one bag, I just took it myself to the reception desk. By the time I arrived, it was quite quiet, so in a matter of minutes, I was checked in and directed to my room. Very efficient!
Guest Quarters: The Fullerton Bay Hotel has 100 guestrooms and is situated on the Marina Bay waterfront. As soon as I entered my room, the first thing that attracted my attention was the stunning view of Marina Bay. My room also had a balcony, which was a wonderful feature, particularly at night, because I was able to watch the laser show across the bay and even hear the music that accompanied it. I discovered if I opened the balcony door for some time, the air-conditioning in the room stopped automatically — certainly a great design to help save energy and the environment.
My room was on the fourth floor and quite spacious. A large, flat-screen TV sat in front of my king-sized bed. The bathroom was separated into two areas: One was equipped with a standard showerhead as well as an overhead shower; the other had a large soaking bath with a small built-in TV on the wall so you can enjoy your favorite TV programs while bathing.
In the bedroom, there were enough outlets both by the desk and by the bed, very convenient for charging my computer and my gadgets. Guestrooms include a Nespresso coffee machine, an iPod dock, pillow choices and Bvlgari toiletries. Free WiFi is available in the room and throughout the hotel.
Services/Amenities: The hotel has two restaurants and a rooftop bar. The Landing Point not only has a 40-foot-long bar but also an outdoor area with a waterfront panorama. Breakfast is served for hotel guests at Clifford, and I very much enjoyed the large variety of food provided at breakfast time; the restaurant also serves lunch and dinner. Lantern is a stylish rooftop bar and pool, an excellent place to hang out at night and enjoy Champagne while looking at the spectacular view over the bay. Then comes my favorite place in a hotel — the fitness center. It is not a big facility, but it has several advanced Technogym machines.
The Experience: I enjoyed staying at The Fullerton Bay Hotel. Not only is it conveniently located (saving me a lot of time getting to business meetings), but also the staff was friendly and helpful, which made my stay great.
GT CHECKLIST
[checklist]
[item check=yes]Doorman/valet[/item]
[item check=yes]Less than 10 minutes for check-in[/item]
[item check=yes]Separate tub and shower[/item]
[item check=yes]Large vanity[/item]
[item check=yes]High-quality towels[/item]
[item check=yes]Powerful, unattached hair dryer[/item]
[item check=yes]High-quality bed linens[/item]
[item check=yes]Large, flat-screen television[/item]
[item check=yes]Large desk with convenient outlets[/item]
[item check=yes]Large, complimentary laptop safe[/item]
[item check=yes]Complimentary in-room WiFi[/item]
[item check=yes]Complimentary bottled water[/item]
[item check=yes]Stocked minibar[/item]
[item check=yes]Ample lighting[/item]
[item check=yes]In-room coffeemaker[/item]
[item check=yes]Iron and ironing board[/item]
[item check=yes]On-site restaurant[/item]
[item check=yes]24-hour room service[/item]
[item check=yes]24-hour state-of-the-art fitness center[/item]
[item check=yes]Turn-down service[/item]
[/checklist]
The Fullerton Bay Hotel Singapore
80 Collyer Quay
Singapore 049326
tel 65 6333 8388
fullertonbayhotel.com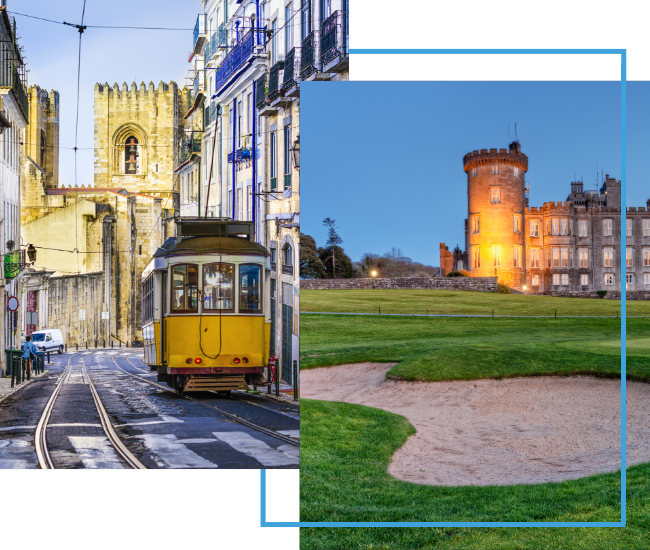 FX Excursions
FX Excursions offers the chance for once-in-a-lifetime experiences in destinations around the world.
Explore Excursions
Ever since opening in 2021, Nobu London Portman Square has served as the focal point for many gatherings, stays and experiences. This fall the hotel's Nobu Bar adds four more reasons to visit with an exciting array of offerings, menus and events.
Sponsored Content
In an increasingly digital and interconnected world, the Global Business Travel Association (GBTA) Convention remains an indispensable platform for business travel industry professionals seeking to make the most of the power of face-to-face connections. Taking place August 13–15 in Dallas, the 2023 GBTA Convention provides the unique opportunity for professionals and companies to join visionaries, thought leaders and industry experts for meaningful networking, cutting-edge insights and inspiring innovation.
There's no doubt the northern lights are awe-inspiring and spectacular. Unfortunately, they're also fickle and fleeting, and despite your best-laid plans of checking this item off your bucket list, sometimes Mother Nature's luminescent show just doesn't cooperate. But one cruise line has a new fail-safe in place.