Arrival/Check-In: I flew Delta Air Lines through Minneapolis, and due to weather and late arrival of aircraft at both Philadelphia (PHL) and Minneapolis (MSP), I did not land in Seattle until 2 a.m. My goal was to have my head hit the bed at 3 a.m. so I would get a little sleep and be bright-eyed and bushy-tailed for my 8 a.m. meeting, the first of five the next day. I was pleased there was a taxi waiting (only one) and I figured calling an Uber this late would take more time. The ride was uneventful except when the driver tried to go down a one-way street in the heart of Seattle. Nonetheless, I made it to the hotel and was pleased the front doorman was working at that ungodly hour. The front desk attendant was also ready and set me up swiftly.
Guest Quarters: All was going to plan, and I took my bag to room 816. For security purposes, you need to swipe your key card in the elevator. The room is basically a large rectangle, with the bathroom on the right when you enter. My room featured a king-sized bed on the right with two night tables that were simple metal frames with a marble top. The bed and linens were comfortable. There was a reading light on one side of the bed above the headboard (just one person is allowed to read, I guess). Left of the bed, a comfy, modern, black leather chair and ottoman included a convenient table to slide over the chair to make a makeshift desk.
On the far side of the room, the famous Thompson floor-to-ceiling windows afforded views of Puget Sound and Pike Place Market. As they say, location, location, location — it cannot get any better. A large, flat-screen TV hung on the wall above a workstation and fully stocked minibar. I saw no complimentary water, which I thought was odd, so I took a bottle of Fred-branded water. From the flask-like bottle shape, I had to confirm it was not vodka. The functional bathroom had only one sink, so two people might find it difficult sharing. The shower had a powerful rain showerhead, and the door to the bathroom was a slider, which I don't ever find functional. The bathroom offered a host of amenities for guests; shampoos and lotions were from the D.S. & Durga brand.
Services/Amenities: After our meetings the following day, we started with a drink and appetizers at the popular The Nest, the property's rooftop bar. Everybody was speaking about The Nest in our meetings during the day, as did our Uber driver. It was unseasonably hot that day in August, so we secured a seat at the bar and had a few drinks. People were coming out, and I witnessed a woman lose control of a full glass of white wine, which tumbled into another woman's handbag. That woman was a sport about it and the perpetrator just left, so I bought her a drink to make her feel better — I became the champ of the bar after that. For dinner, you can easily walk to many of Seattle's eateries. We ended up at Pink Door.
Breakfast is served on the lobby level, as are lunch and dinner at Scout PNW, Thompson's farm-to-table restaurant headed by Executive Chef Derek Simcik.
TOP TAKEAWAYS:
◆ The concierge rescued me by supplying me with a MacBook Pro charger; this was service beyond expectation and kept me on track for the rest of my trip.
◆ The Nest is the place to see and be seen. There are often lines to get in, but not for hotel guests.
◆ The workstation features convenient outlets for charging.
THOMPSON SEATTLE
110 Stewart St.
Seattle, WA 98101
tel 206 623 4600
thompsonhotels.com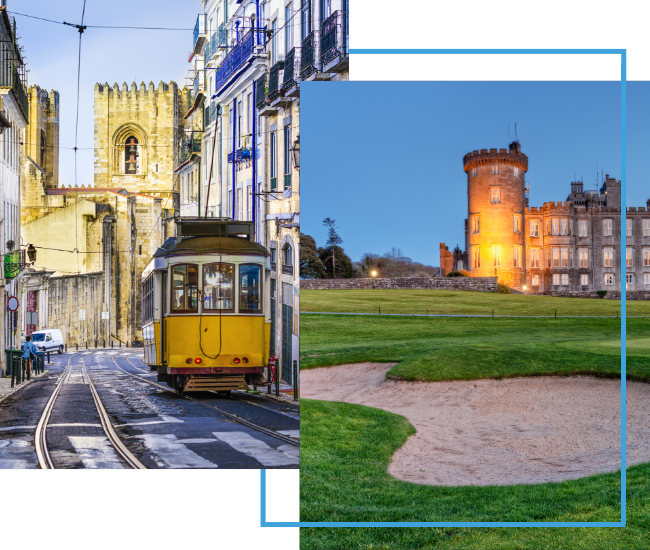 FX Excursions
FX Excursions offers the chance for once-in-a-lifetime experiences in destinations around the world.
Explore Excursions
The Perelman Performing Arts Center (PAC NYC), the cultural cornerstone and final public element of the World Trade Center site, opened this September.  The new performing arts center in Lower Manhattan provides a dynamic home for the arts, serving audiences and creators through flexible venues enabling the facility to embrace wide-ranging artistic programs.
Sponsored Content
In an increasingly digital and interconnected world, the Global Business Travel Association (GBTA) Convention remains an indispensable platform for business travel industry professionals seeking to make the most of the power of face-to-face connections. Taking place August 13–15 in Dallas, the 2023 GBTA Convention provides the unique opportunity for professionals and companies to join visionaries, thought leaders and industry experts for meaningful networking, cutting-edge insights and inspiring innovation.
Whether you call secondhand fashion treasure troves "thrift stores," "fripperies," "charity shops," "vintage boutiques" or something else, shifting the paradigm from "old clothes" to "new finds," you may find the best, most conversation-starting souvenirs inside these shops and neighborhoods located in the world's most fashionable cities and a few unexpected places.