Arrival/Check-In: Director of sales Bill Lodzinski and I flew into Toronto Pearson International airport late Sunday evening and hopped in our rental car, headed to the Four Seasons Toronto. The drive takes only 30 to 40 minutes from the airport. This flagship hotel made quite the impression upon our arrival. The courteous valet quickly and efficiently took our rental car to be parked overnight as we checked in. Check-in was flawless, and the staff made sure to inform us of the amenities, schedule of services available — such as the spa and dining — and provided us with our keys. In the opulent lobby, the lovely chandeliers, high ceilings, portraits of celebrities and fashion pieces encased discretely made one feel the glamour expected while staying at a Four Seasons property.
Guest Quarters: I was quite excited when I entered my superior room accommodations. The sprawling room with floor-to-ceiling windows was quite a treat to behold. The room, equipped with everything one may need for a home away from home, included a well-lit and spacious desk and a sofa and coffee table as a perfect spot to read a book or watch some television. The bed, appointed with the iconic Four Seasons linens, tree monogram and all, set the tone for a luxurious slumber indeed. The marble bathroom had a large tub, shower and vanity. The Le Labo-New York toiletries had a great neutral aroma befitting anyone's scent preferences. The bathroom's in-mirror television made bathtime a multitasking time to catch up on the news of the day while soaking in bubbles. Post-bath, the Four Seasons robes and slippers proved both comfortable and functional. I slept well in the room and found it a rejuvenating space for either the leisure or business traveler.
Services/Amenities: While my short stay did not afford me time to enjoy all the services available at the Four Seasons Toronto, I did manage to walk around and take in the lay of the land to determine my top picks to experience upon my next visit. The full-service spa offers a calm oasis for any traveler; customizable services can be reserved at your convenience. The property includes multiple dining options. I loved my experience at Café Boulud, a French restaurant with fresh cuisine for breakfast, lunch or dinner in a chic and lovely atmosphere. Room service is available as well as D|Bar, where an after-work cocktail awaits to help you relax and unwind. The pool and fitness facility are available for the health-conscious traveler. Should you be in town for meetings, the multilingual staff and concierge service can make sure your trip seals the deal. Toronto is a cultural hub and fascinating city for both business and leisure travel. Next time you are planning a visit, stop by Four Seasons Toronto. No matter the season, the superb service and quality of amenities prove the best reasons for a stay at this grand hotel.
TOP TAKEAWAYS:
◆ Do not miss Café Boulud for a delicious French bistro experience for a quick or leisurely breakfast, lunch or dinner. You will get to sample the French influence, part of the Canadian culture.
◆ Need time to relax? Check out the spa with customizable options or take a dip in the pool year-round.
◆ The location in historic Yorkville makes it both convenient for meetings and also for taking in the sights nearby.
FOUR SEASONS TORONTO
60 Yorkville Ave.
Toronto, Ontario
M4W 0A4 Canada
tel 416 964 0411 fourseasons.com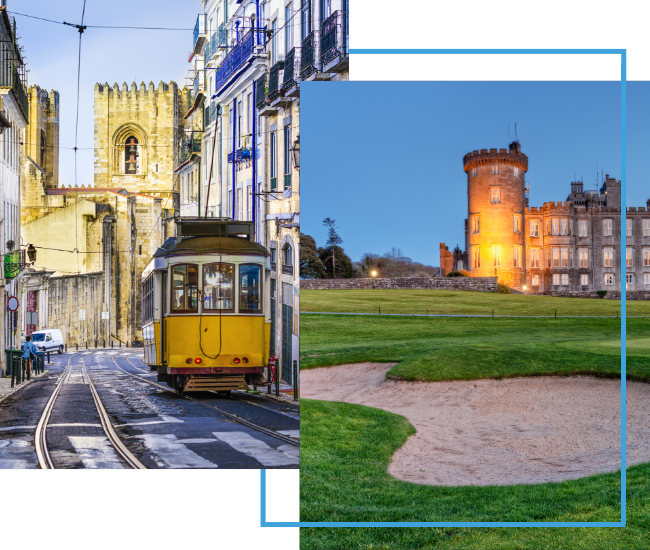 FX Excursions
FX Excursions offers the chance for once-in-a-lifetime experiences in destinations around the world.
Explore Excursions
There's no doubt the northern lights are awe-inspiring and spectacular. Unfortunately, they're also fickle and fleeting, and despite your best-laid plans of checking this item off your bucket list, sometimes Mother Nature's luminescent show just doesn't cooperate. But one cruise line has a new fail-safe in place.
Sponsored Content
Don't risk losing all the money you've spent if you must cancel your trip at the last minute. Allianz Travel Insurance can give you:
Think you need a degree in sailing to enjoy a yachting holiday? Dream Yacht Worldwide, a leader in yacht charters, wants you to relax and enjoy the journey. Newly expanded to include the British Virgin Islands, Martinique, Tahiti and the Seychelles, the "Easy Crewed" offered by Dream Yacht Worldwide also include charter options in Greece and Croatia.