Arrival/Check-In: Arriving in the afternoon at Los Angeles International Airport and already late for dinner, I was anxious to get checked into my hotel and quickly change my clothes. Driving through Los Angeles in the middle of rush hour was not fun, but the staff at the Andaz made my stay pleasant as soon as I got out of the taxi. After the doorman welcomed me, a "host" immediately greeted me — before I even realized there wasn't a front desk. My check-in time was less than five minutes, and I was offered a complimentary glass of wine, though I declined.
Guest Quarters: Looking around the lobby, you can tell Andaz strives for that urban boutique feel, decorating the interior with local artwork and contemporary furniture. There's nothing classic or traditional going on here; everything is meant to instill a sense of modernity. My guestroom was spacious and had a soft king-sized bed as well as a sitting room facing Sunset Boulevard and the Los Angeles skyline.
Once known as the "Riot Hyatt," the Andaz West Hollywood transformed the property and accents its décor by embracing its rock history. A vinyl record sat on the writing desk in my room, and postcards displayed performances by local Los Angeles artists along with the dates and venues. I did find the walls a little bare, but my favorite decoration was in the sitting room, where song lyrics were painted on the floor-to-ceiling windows; my room featured "Light My Fire" by The Doors. My guestroom was also tech savvy, with plenty of outlets and USB ports for charging, as well as a cool alarm clock with a variety of charging cables and even a wireless charging platform (only available for certain Samsung phones).
Services/Amenities: West Hollywood sometimes gets a bad rap for its poor quality of service, but I was impressed with the hospitality shown by the staff at the Andaz. While room service is only available during limited hours, the staff is incredibly helpful in giving suggestions and directions for food and anything else you might need. While working in my room, I was able to get a quick bite without leaving thanks to the minibar, which offered free snacks and nonalcoholic beverages. There wasn't a coffeemaker, but guests can request one from their personal host. Located on the Sunset Strip, the room is prone to noise, but the hotel smartly offers earplugs on the nightstand.
The Experience: Despite a short and busy stay, my time at the Andaz was a relaxing one thanks to the helpful staff and smart innovations that made my experience as smooth as possible. While it may lack the feel of a traditional hotel, the former "Riot Hyatt" is a great, forward-thinking hotel for travelers who want to experience the culture of the Sunset Strip.
GT CHECKLIST
[checklist]
[item check=yes]Doorman/valet[/item]
[item check=yes]Less than 10 minutes for check-in[/item]
[item]Separate tub and shower[/item]
[item check=yes]Large vanity[/item]
[item check=yes]High-quality towels[/item]
[item check=yes]Powerful, unattached hair dryer[/item]
[item check=yes]High-quality bed linens[/item]
[item check=yes]Large, flat-screen television[/item]
[item check=yes]Large desk with convenient outlets[/item]
[item check=yes]Large, complimentary laptop safe[/item]
[item check=yes]Complimentary in-room WiFi[/item]
[item check=yes]Complimentary bottled water[/item]
[item check=yes]Stocked minibar[/item]
[item check=yes]Ample lighting[/item]
[item]In-room coffeemaker[/item]
[item check=yes]Iron and ironing board[/item]
[item check=yes]On-site restaurant[/item]
[item]24-hour room service[/item]
[item check=yes]24-hour state-of-the-art fitness center[/item]
[item check=yes]Turn-down service[/item]
[/checklist]
Andaz West Hollywood
8401 Sunset Blvd.
West Hollywood, CA 90069
tel 323 656 1234
andaz.hyatt.com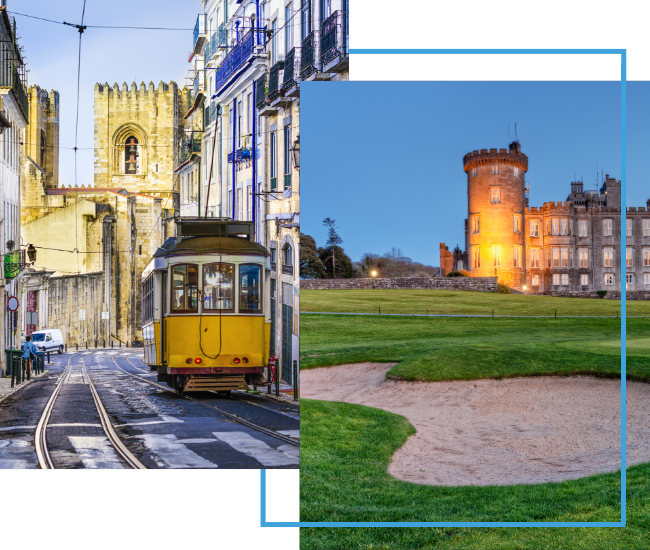 FX Excursions
FX Excursions offers the chance for once-in-a-lifetime experiences in destinations around the world.
Explore Excursions
Did the new film Oppenheimer rouse your interest in the nefarious world of international espionage? You can go straight to the real-life setting for covert actions this November (Nov. 10–12), when La Fonda on the Plaza in Santa Fe hosts a specially themed "Spies, Lies and Nukes" weekend. The hotel actually served as the retreat location for Manhattan Project scientists, who stayed at La Fonda on the Plaza to take a break from the stress of their work. During the weekend, the property's La Fiesta Lounge will make a tasty nod to those days by serving up a special Atomic Martini.
Sponsored Content
Don't risk losing all the money you've spent if you must cancel your trip at the last minute. Allianz Travel Insurance can give you:
Ever want handcrafted martinis and freshly shucked oysters delivered straight to your room? The Read House's New Martinis & Pearls service has you covered. Shining in 1920s-themed decor, the historic hotel in the heart of Chattanooga offers a true Gatsby-esque experience, now further elevated with this upscale amenity. Guests can now indulge in their perfectly chilled martini, made to order, and "pearls" (oysters) in the comfort of their room.