Arrival/Check-In: Following a 15-hour journey from New York City to Dubai by way of Amman, Jordan, I arrived at The Palace Hotel Downtown Dubai at about 2 a.m. The trip to the hotel from the airport takes about 30 minutes, although traffic at that hour is nominal compared to rush hour.
The Palace Downtown Dubai remains a gem among several noteworthy Emaar properties in Dubai, including The Address and Vida hotels. It's nestled within the downtown mall area, standing guard at the foot of the Burj Khalifa. The wow factor kicked in as we drove up the 100-yard driveway, the hotel's entrance strategically hidden from view of the main road with its array of retail shops and eclectic restaurants.
Several valets greeted me with smiles. The staff embraced their roles with genuine warmth and care.
The lobby was darkened somewhat as I was escorted to the main desk, where I promptly checked in. I was then escorted to my room, followed a few minutes later by my luggage. The gentleman walked me through every aspect of the hotel and guestroom, detailing all services and amenities.
Guest Quarters: I was somewhat disappointed to learn my room was on the first floor, technically two floors down from the main lobby. But my impression immediately changed as I entered. The room, adorned in dark tones, offered everything I expected: an exceptionally comfortable king-sized bed, a spacious desk, a large closet and a two-vanity bathroom with a separate tub and rainforest shower (body wash and loofah included). The room also featured a flat-screen TV with excellent international programming, an elaborate coffee machine and an iPad with 24-hour room service assistance (my favorite) that was incredibly easy to use. But the best was yet to come. I also had access to a private ground-level patio surrounded by beautiful plants overlooking the manmade waterway running through downtown Dubai — an incredible vantage point for viewing the elaborate nightly fountain shows choreographed to music by the likes of Michael Jackson and other classics.
Services/Amenities: Although I did not experience the pool or spa, both looked impressive, and according to another guest, there was "no reason to leave the property." Each morning, I enjoyed the international breakfast buffet at Ewaan, which opens to a spacious rectangular pool deck and happened to be on the same floor as my room. The breakfast buffet was terrific, including made-to-order omelets and my favorite, an array of fruits and freshly squeezed juices.
Additional restaurants include Thiptara, a one-of-a-kind experience featuring Thai cuisine, and Asado, specializing in Argentinean food. The slow-cooked baby goat coupled with an outstanding wine selection blew me away as we sat outside in the shadow of the Burj Khalifa, listened to live music, enjoyed conversation and recognized this hotel as a unique, ageless jewel.
The Experience: This incident sums up my experience: I did not have smaller bills of local currency, and my morning taxi driver could not make change. Although I politely resisted, my valet, Abdullah, insisted on taking the correct fare out of his own pocket. If you're going to travel to Dubai, an Emaar property is the way to go; The Palace Downtown Dubai blends functional sophistication with a modest amount of luxury and just the right personal touches that remind you of being welcomed into someone's palatial home.
GT CHECKLIST
[checklist]
[item check=yes]Doorman/valet[/item]
[item check=yes]Less than 10 minutes for check-in[/item]
[item check=yes]Separate tub and shower[/item]
[item check=yes]Large vanity[/item]
[item check=yes]High-quality towels[/item]
[item check=yes]Powerful, unattached hair dryer[/item]
[item check=yes]High-quality bed linens[/item]
[item check=yes]Large, flat-screen television[/item]
[item check=yes]Large desk with convenient outlets[/item]
[item check=yes]Large, complimentary laptop safe[/item]
[item check=yes]Complimentary in-room WiFi[/item]
[item check=yes]Complimentary bottled water[/item]
[item check=yes]Stocked minibar[/item]
[item check=yes]Ample lighting[/item]
[item check=yes]In-room coffeemaker[/item]
[item check=yes]Iron and ironing board[/item]
[item check=yes]On-site restaurant[/item]
[item check=yes]24-hour room service[/item]
[item check=yes]24-hour state-of-the-art fitness center[/item]
[item check=yes]Turn-down service[/item]
[/checklist]
The Palace Downtown Dubai
The Old Town Island
Mohammed Bin Rashid Boulevard
Dubai
United Arab Emirates
tel 971 4 428 7888
theaddress.com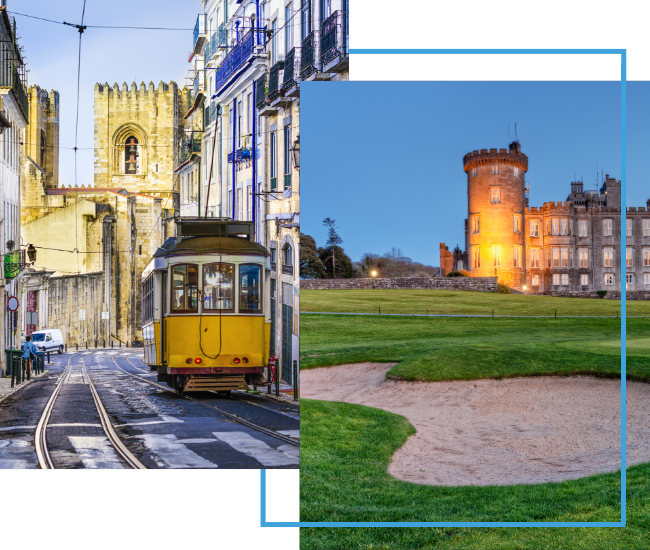 FX Excursions
FX Excursions offers the chance for once-in-a-lifetime experiences in destinations around the world.
Explore Excursions
If fabulous food and beverages are a must-have for any weekend getaway, then look no further than the City of Brotherly Love. Whether your palate has a penchant for vibrant Latin American fare or cozy French cuisine, whether you're an oenophile looking to swirl, sniff and sip your way around the globe or you'd rather sample farm-to-glass cocktails, Philly's got it all this fall. (With the exception of Bolo, which is a short taxi or Uber ride away and definitely worth the trip, the rest of these spots are all within walking distance of each other.)
Sponsored Content
In an increasingly digital and interconnected world, the Global Business Travel Association (GBTA) Convention remains an indispensable platform for business travel industry professionals seeking to make the most of the power of face-to-face connections. Taking place August 13–15 in Dallas, the 2023 GBTA Convention provides the unique opportunity for professionals and companies to join visionaries, thought leaders and industry experts for meaningful networking, cutting-edge insights and inspiring innovation.
From Santoríni to Dubai to New York, some hotels just have that "it" factor that draws visitors far and wide. For some hotels it's their proximity to popular landmarks and attractions, for others it's their amenities. But these hotels have something few can claim: a true room with a view.