Arrival/Check-In: I arrived in Hong Kong late in the evening after a flight delay, and I was really looking forward to checking into my room. The InterContinental Hong Kong is a staple hotel in Kowloon, and my cab driver quickly took me to the front steps. The expansive lobby was quiet, and the reception desk staff helped me right away. A concierge escorted me to my room for check-in since I had booked a club room. While quickly taking my information, the concierge provided a room tutorial and ordered me a welcome and much-needed tea.
Guest Quarters: Walking into my executive suite on the fourth floor, I immediately was in awe of how close Victoria Harbour felt. The view through the floor-to-ceiling windows was incredible, and the room design accentuated it. The cream-colored living room set offered a comfortable seating area on the right side of the room. The large desk sat in the middle of the room facing the couches, offering unobstructed views once again. It also held multiple universal electrical outlets for my iPhone, iPad and laptop.
Behind the desk and to the left was the king-sized bed. I slept for 12 hours that night — enough said. A low marble cabinet ran along the entire back of the room, offering lots of space to spread personal items. The flat-screen TV sat on top of the cabinet. The joint closet and bathroom were the second-best part of the room after the view. The closet was a full room size with lots of hanger space and floor-to-ceiling mirrors. To the left it opened into the huge, green marble bathroom with his-and-her sinks on either side. Bright lights surrounded the large mirrors over each sink. The large, stand-alone glass and marble shower included a bench, with a separate spa tub next to it.
Services/Amenities: Guest access to the club was a delight. The club is located on the second floor and is designed for the business traveler to eat in comfort, get important work done and relax in a friendly environment. The design layout and food offerings were basic, but the view of Victoria Harbour made up for it. Club access also provided complimentary WiFi for up to four units.
The 24-hour gym featured bright lighting, warm wood floors and enough open space to feel comfortable. Cardio equipment was well-kept, with plenty of machines for the morning rush.
The property hosts two Michelin-star restaurants, Spoon and The Steak House, along with Nobu for an excellent sushi and Japanese experience, my favorite chain.
The Experience: The InterContinental Hong Kong is a perfect central base for any traveler with its Victoria Harbour views, helpful staff and club experience. The hotel is located near upscale shopping and important transportation networks. I suggest a walk along the Avenue of the Stars in the early morning — and don't forget to get a photo with the famous Bruce Lee statue.
GT CHECKLIST
[checklist]
[item check=yes]Doorman/valet[/item]
[item check=yes]Less than 10 minutes for check-in[/item]
[item check=yes]Separate tub and shower[/item]
[item check=yes]Large vanity[/item]
[item check=yes]High-quality towels[/item]
[item check=yes]Powerful, unattached hair dryer[/item]
[item check=yes]High-quality bed linens[/item]
[item check=yes]Large, flat-screen television[/item]
[item check=yes]Large desk with convenient outlets[/item]
[item check=yes]Large, complimentary laptop safe[/item]
[item check=yes]Complimentary in-room WiFi[/item]
[item check=yes]Complimentary bottled water[/item]
[item check=yes]Stocked minibar[/item]
[item check=yes]Ample lighting[/item]
[item check=yes]In-room coffeemaker[/item]
[item check=yes]Iron and ironing board[/item]
[item check=yes]On-site restaurant[/item]
[item check=yes]24-hour room service[/item]
[item check=yes]24-hour state-of-the-art fitness center[/item]
[item check=yes]Turn-down service[/item]
[/checklist]
InterContinental Hong Kong
18 Salisbury Road
Tsim Sha Tsui
Hong Kong
tel 852 2721 1211
ihg.com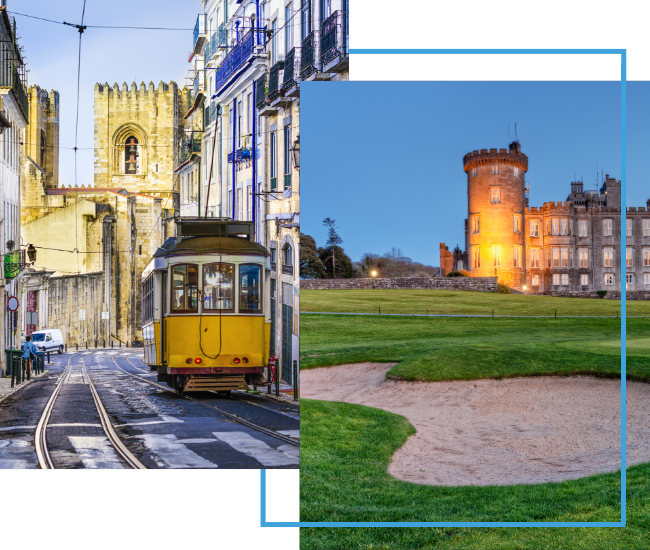 FX Excursions
FX Excursions offers the chance for once-in-a-lifetime experiences in destinations around the world.
Explore Excursions
As first-time restaurateurs, but with plenty of hospitality-related experience, Ria and Kevol (Kev) Graham were not entirely comfortable opening their first restaurant in the Brooklyn neighborhood of Williamsburg, where several upscale restaurants and 5-star hotel dining is just a block away. And to make matters worse, they opened in July 2020, when New York City was in the middle of the COVID-19 pandemic.
Sponsored Content
Learning more about our readers' travel habits and preferences ensures Global Traveler delivers the content you desire. As the travel industry has adapted and changed over the last few years, it's more important than ever to connect. To best meet your short- and long-term travel content needs, please help us!
In addition to intimate settings, smaller staff-to-passenger ratios, and personalized food and beverage options, river cruises have the advantage of providing a deeper dive into a region's culture, food and history. The Rhine, Rhône and Danube in Europe and the Mississippi River and St. Lawrence in North America have much to offer travelers with their itineraries, tying together beloved cities and lesser-known destinations along their routes.