Arrival/Check-In: Arriving directly from the airport, my colleague and I had no problem finding the brightly lit and highly visible Fairmont Dallas property. We pulled up to the front entrance, and within minutes a valet took our rental car. We made our way to the check-in desk, eager to settle into our rooms. Two desk attendants checked us both in at once. It took all of five minutes, and we were on our way to our rooms.
Guest Quarters: I was fortunate to stay in one of the Fairmont suites. Upon entering, I must say I was surprised by the spaciousness of the suite. I walked into a large living room complete with leather chairs, a coffee table, a queen-sized sofa bed, a large desk area, a television and a dining table with seating for four. Then I made my way into the bedroom, which included a luxurious king-sized bed, a comfortable chair/ sitting area, a flat-screen television and a desk. I appreciated that the desk was well-equipped with visible outlets and offered ample work space. The marble bathroom, while quite small in comparison to the scale of the bedroom and living room, was suitable for my needs.
Services/Amenities: Fairmont Dallas is located in the heart of the Downtown Dallas Arts District. I appreciated how the property incorporated the artistic neighborhood into the décor of the hotel through gorgeous pieces of artwork and paintings. While I only stayed one night at the property, I was pleased with the dining options. Upon my arrival I ordered room service for a late-night dinner. My meal was delivered in a timely manner, and the food was not only delicious but served quite hot, temperature-wise.
Before a full day of meetings, my colleague and I enjoyed breakfast at the hotel's Pyramid Restaurant & Bar. Our server was welcoming and immediately offered her top recommendations from the menu, including the signature French toast stuffed with caramelized banana, Nutella and a Frosted Flake crunch. As sweet and delicious as it sounded, I opted for the lighter and healthier Californian egg-white omelet — very satisfying. However, if I had chosen the sweet signature option, I could have worked up a sweat afterward at the on-site fitness center or in the junior Olympic swimming pool. The fully equipped fitness center offers high-quality cardio and strength training machines, free weights and an area for stretching. The pool, located on the rooftop of the property, offers beautiful views of Downtown Dallas. The rooftop holds a beautiful garden as well. We learned the hotel's head chef uses this garden to grow vegetables and herbs, ensuring only the freshest and most local ingredients for all the restaurant's dishes.
The Experience: While my stay was short, I was pleased with my overall experience. Opened in 1969, Fairmont Dallas offers a warm, comforting and classic atmosphere. From the valet and doormen to the front desk attendants and dining servers, the staff was courteous, welcoming and attentive. I found the property accommodating to my needs as a business traveler; however, I would be happy to return for leisure in the future.
GT CHECKLIST
[checklist]
[item check=yes]Doorman/valet[/item]
[item check=yes]Less than 10 minutes for check-in[/item]
[item]Separate tub and shower[/item]
[item]Large vanity[/item]
[item check=yes]High-quality towels[/item]
[item check=yes]Powerful, unattached hair dryer[/item]
[item check=yes]High-quality bed linens[/item]
[item check=yes]Large, flat-screen television[/item]
[item check=yes]Large desk with convenient outlets[/item]
[item check=yes]Large, complimentary laptop safe[/item]
[item]Complimentary in-room WiFi[/item]
[item check=yes]Complimentary bottled water[/item]
[item check=yes]Stocked minibar[/item]
[item check=yes]Ample lighting[/item]
[item check=yes]In-room coffeemaker[/item]
[item check=yes]Iron and ironing board[/item]
[item check=yes]On-site restaurant[/item]
[item check=yes]24-hour room service[/item]
[item check=yes]24-hour state-of-the-art fitness center[/item]
[item check=yes]Turn-down service[/item]
[/checklist]
Fairmont Dallas
1717 N. Akard St.
Dallas, Texas 75201
tel 214 720 2020
fairmont.com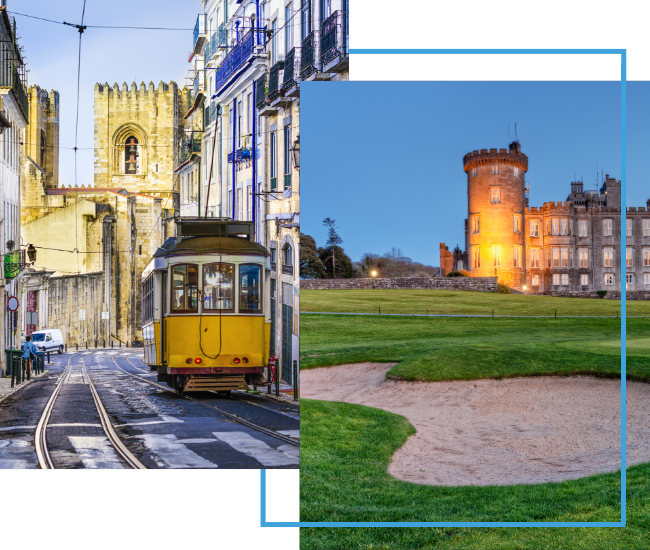 FX Excursions
FX Excursions offers the chance for once-in-a-lifetime experiences in destinations around the world.
Explore Excursions
A new and expanded campus at the Buffalo AKG Art Museum has been completed, reopening this summer and featuring new architecture designed by the architectural office of OMA New York, led by partner Shohei Shigematsu and project architects Lawrence Siu and Paxton Sheldahl, with Cooper Robertson (executive architect). The new expansion includes the Jeffrey E. Gundlach Building and extensive renovations to existing buildings. A $20-million commitment from New York State and Governor Kathy Hochul helped fulfill the expansion's budget and completes the $230 million capital campaign, the largest campaign for a cultural institution in the history of Western New York State.
Sponsored Content
Don't risk losing all the money you've spent if you must cancel your trip at the last minute. Allianz Travel Insurance can give you:
Ever since opening in 2021, Nobu London Portman Square has served as the focal point for many gatherings, stays and experiences. This fall the hotel's Nobu Bar adds four more reasons to visit with an exciting array of offerings, menus and events.