Arrival/Check-In: Once Global Traveler CEO and Publisher Francis X. Gallagher and I landed at Cairo International Airport, we proceeded through customs and were greeted by our friendly limo driver outside of baggage claim. Though it was November, the weather was quite humid, so we enjoyed our air-conditioned limo, equipped with WiFi and cold water bottles. After driving through the busy streets of Cairo, we arrived in front of the beautiful Four Seasons Hotel Cairo at the First Residences. Prior to our limo dropping us off, the security detail scanned underneath our car for any possible threats. Once the doorman greeted us, we proceeded to have our bags quickly scanned and then to check in with the kindly front desk staff. Two Four Seasons employees escorted us to our individual rooms, with Francis given a room on a higher floor while I, to my delight, was shown a glorious surprise!
Guest Quarters: I was escorted to my accommodation, the Diplomatic Suite, decorated in the French Imperial style in tones of gold, taupe, green and soft reds, mirroring the colors of the landscape of beautiful Egypt. My suite featured a foyer with fresh flowers, a powder room, living room, full dining table with fresh fruit, a wraparound terrace with views of the Pyramids of Giza, a large walk-in closet, bedroom and master bath with a deep soaking tub I thoroughly enjoyed. The classic and elegant design made it easily suitable for a variety of tastes. The sounds of the city and the zoo across the street could be taken in from the terrace. Once the doors were closed, it was quite peaceful and quiet. The bed linen was extremely comfortable, and the suite was simply divine.
Services/Amenities: The hotel itself features marble floors throughout. Fresh floral arrangements fill the lobby of the spacious property. The hotel's main building connects to the upper pool area, housing two restaurants and cabanas for rental. Each cabana contains a big-screen TV for watching the news or a game. Francis and I dined alongside the nicely lit pool and enjoyed a kebab grill meal with fresh lamb and vegetables while a singer serenaded us in Arabic. Hookah is a popular social component to the region; we saw many guests sharing one over drinks and lively conversation. As the sun began to set, we decided to move indoors for a quick drink at the bar. Our delightful server discussed tourism and politics in Egypt and told us more about the hotel. With three restaurants available on site, dining is never an issue. The modern fitness center and spa are readily accessible.
TOP TAKEAWAYS:
◆ The hotel offers a safe and luxurious retreat amid the hustle and bustle of the city of Cairo and features incomparable and magical views of the pyramids and the Nile River.
◆ Should you need a private driver for meetings in the city, the front desk does have a private car you can reserve, which was reasonable and prompt.
◆ There are many attractions near the hotel, such as The Museum of Egyptian Antiquities, which we visited with a private guide, Walid El Batouty, an Egyptologist available for private tours on your next trip to Egypt. I highly recommend his expertise and extensive knowledge.
FOUR SEASONS HOTEL CAIRO AT THE FIRST RESIDENCES
5 Giza St.
Cairo, Egypt 12311
tel 20 2 3567 1600
fourseasons.com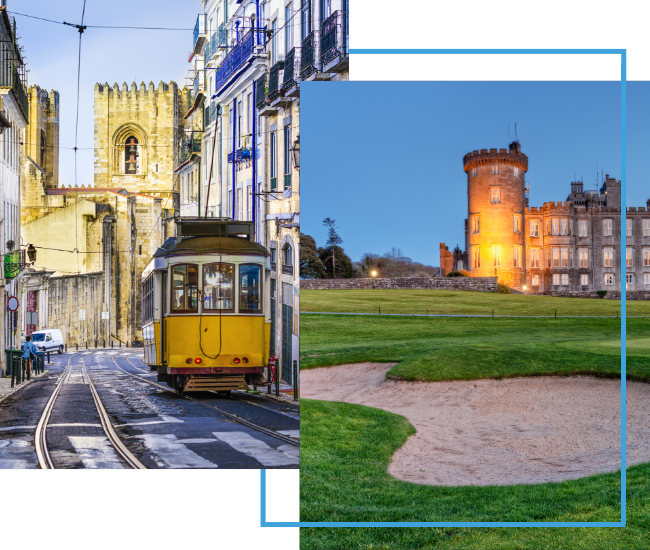 FX Excursions
FX Excursions offers the chance for once-in-a-lifetime experiences in destinations around the world.
Explore Excursions
The Perelman Performing Arts Center (PAC NYC), the cultural cornerstone and final public element of the World Trade Center site, opened this September.  The new performing arts center in Lower Manhattan provides a dynamic home for the arts, serving audiences and creators through flexible venues enabling the facility to embrace wide-ranging artistic programs.
Sponsored Content
IHG Hotels & Resorts is thrilled to announce the launch of a new mobile product feature for members: IHG Wi-Fi Auto Connect. This feature is now available exclusively in the IHG One Rewards mobile app for both iOS and Android users and will automatically connect IHG One Rewards members to WiFi upon arrival at more than 5,000 IHG hotels worldwide — no separate passwords or log-ins needed. This is in addition to the exciting benefits of being an IHG Business Edge member. IHG Business Edge provides small- and medium-sized businesses access to a user-friendly portal that displays comprehensive spending and savings data while providing the convenience of direct booking with a guaranteed discount.
Whether you call secondhand fashion treasure troves "thrift stores," "fripperies," "charity shops," "vintage boutiques" or something else, shifting the paradigm from "old clothes" to "new finds," you may find the best, most conversation-starting souvenirs inside these shops and neighborhoods located in the world's most fashionable cities and a few unexpected places.