Sofitel Hamburg Alter Wall
Arrival/Check-in:
As I entered the lobby, a woman in a smart black suit rushed from behind the desk to take my luggage and welcomed me, asking me to sign the already completed registration. She escorted me immediately to my room, stopping to point the way to the breakfast room, café, restaurant and dedicated elevator to the spa, telling me the open hours of each. (30/30)
Guest Quarters:
In the room, she advised me that the bed had the custom Sofitel-soft mattress and advised I try it in time for them to replace it while I was at dinner. (I loved it — it felt like a featherbed on top of a good, firm mattress, a soft surface with no sag.) The room was stunning, in shades of gray, white and black, with rounded lines softening the geometric — a round table and elliptical ottoman by the rectangular sofa, an oval desk with an upholstered chair and a gracefully curved chrome lamp. A wall of white sheers and oyster drapes covered three windows through which flooded afternoon sunlight, and at night the room was lighted with ceiling spotlights, diffused room lights and reading/working lights at any place I could think of to sit. Recessed shelves next to the desk had a control panel of four outlets and the sound system. The large closet had a sliding mirrored door; the only problem here was that I had to keep sliding it back and forth to reach either the shelves or the hanging section. The light switches were not intuitive (at least not to me), but I discovered a bedside card in English showing how to operate them. The free in-room Internet was easy to access.
The marble bathroom had a large, double-ended tub and roomy separate shower, a make-up mirror and lots of vanity surface with a raised sink that was both attractive and practical. Amenities were L'Occitane's Verveine line, and there were soft bathrobes. (28/30)
Services/Amenities:
The lobby is bright, spacious and elegantly uncluttered, with low upholstered seats and windows overlooking the canal. Several receptionists were on duty whenever I passed through it. The concierge was very helpful, even suggesting a route to our destination that added a mini architectural tour. Breakfast was an appetite-boggling array with six varieties of ham, three kinds of smoked salmon, eight select cheeses, fresh fruits, 10 breads and flaky fresh croissants — plus hot options and made-to-order omelets. Unfortunately, I didn't have time to sample the full-service spa, fitness center, sauna or pool. (40/40)
The Experience:
Silent air conditioning and no street noise made the room so quiet at night it was hard to believe I was in the city center, within an easy walk of the lake and the busy harbor area. This is a well-designed, well-managed hotel where I was made to feel constantly welcome.
Total Score: 98/100
Sofitel Hamburg Alter Wall
alter Wall 40
Hamburg, Germany
tel 49 40 369 500 www.sofitel.com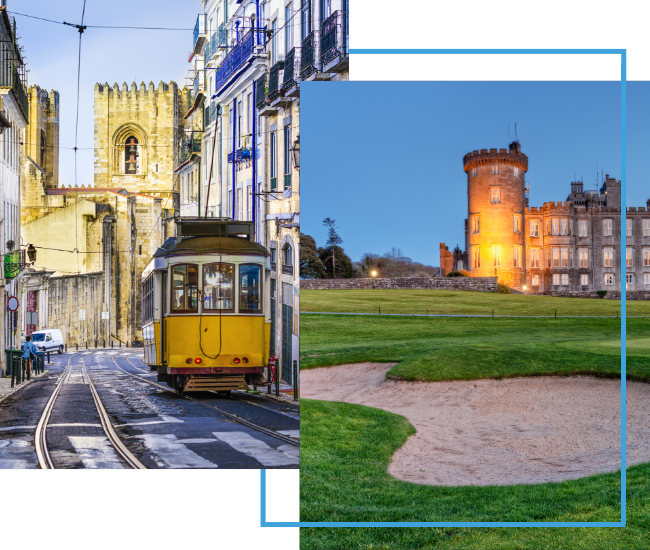 FX Excursions
FX Excursions offers the chance for once-in-a-lifetime experiences in destinations around the world.
Explore Excursions
Think of Tokyo and your mind may wander to the neon signs and bustling crowds of Shibuya and Shinjuku, or the tranquility of the Meiji Jingu shrine, but this huge city offers much to those who explore away from the main tourist areas.
Sponsored Content
The Islands of Tahiti offer a range of captivating activities for travelers with diverse interests, from hiking to breathtaking waterfalls, riding horses on secluded beaches; swimming with sharks; or immersing in Polynesian culture through traditional dance, music and art. For watersports enthusiasts, the crystal-clear lagoons offer exhilarating experiences like surfing, kiteboarding and paddleboarding. And if you're looking to relax, the pristine beaches, overwater bungalows and tropical sun offer the perfect setting. With 118 islands and atolls to explore, island hopping is an excellent way to experience the full diversity of The Islands of Tahiti. With its blend of adventure, culture and relaxation, The Islands of Tahiti offer a truly unique travel experience.
Automotive museums of all sizes will always capture the imaginations of car and racing aficionados. However, the best deliver a lot of substance beyond the machine itself. Some place an emphasis on science and technology or history, while others display iconic cars from film and television. Museums established and operated by the world's top automakers (think Mercedes, BMW, Audi and Porsche in Germany, and Toyota, Honda and Nissan in Japan) have built-in followings.