ARRIVAL/CHECK-IN: My stay at the Thompson Chicago, in February 2020, was my last trip before (and since) the COVID-19 pandemic. So while as of press time my stay was just a few months prior, I'm certain the experience is, today, somewhat changed.
I arrived in the early morning, having departed from Philadelphia International Airport pre-dawn. Luckily, the lobby was quiet and my room was ready well in advance of the check-in time, which was just what I needed to quickly freshen up before a day of meetings.
As you enter the hotel and lobby, it feels like you're entering a personal home, one that is warm with rich colors and an abundance of comfortable seating.
GUEST QUARTERS: I was booked in a king- bedded room with rainfall showerhead and city view for my overnight stay. The room was almost oriented lengthwise: From the entrance, it opened into a foyer with a wall of windows. The bathroom, to the right of the door, was long, with a sink/ vanity immediately to the left, followed by the spacious shower with the toilet on the right side. The bathroom was quite large with plenty of space for toiletries. It did take me a few tries before I realized where all the different bathroom light switches were located.
As I continued into the foyer, a desk sat to the right, facing the windows, allowing for great views and lots of natural light. As I entered the bedroom area, the room opened up more. A bed flanked by two nightstands sat adjacent to the desk and across from a couch and table set against the windows. The TV was mounted on the wall across from the desk.
I ran across the street the afternoon of my stay to grab lunch. I brought it back to the room and, thanks to the guestroom's spacious set-up and separate seating area, I had plenty of space to eat, relax and work.
SERVICES/AMENITIES: On the morning of my departure I ate breakfast at the on-site Nico Osteria, which also serves lunch and dinner. I enjoyed my breakfast alongside a good, strong cup of coffee and people-watching through the large windows and my vantage point along the North Rush Street side of the building. Salone Nico is the hotel's wine bar and cocktail lounge. Private dining options are also available at Nico.
Thompson Chicago boasts 12,000 square feet of meeting and event space.
TOP TAKEAWAYS:
Location is crucial, and the Thompson Chicago boasts an excellent one in the Gold Coast neighborhood, just off the Magnificent Mile and near Lake Michigan.
A $17-a-day destination fee includes coffee and tea in Nico, Lexus house car service Tuesday through Sunday (based on availability), exclusive discounts through outside partners and more.
The doormen were exceedingly welcoming and friendly, and they made hailing cabs or waiting for Ubers easy and seamless — especially important during a Chicago winter.
My colleagues were staying on the Chicago River, and our appointments and meetings were all over the city; Thompson Chicago served as a convenient home base for all of it and provided easy access to/from Chicago O'Hare International Airport.
THOMPSON CHICAGO
21 E. Bellevue Place
Chicago, IL 60611
tel 312 266 2100
thompsonhotels.com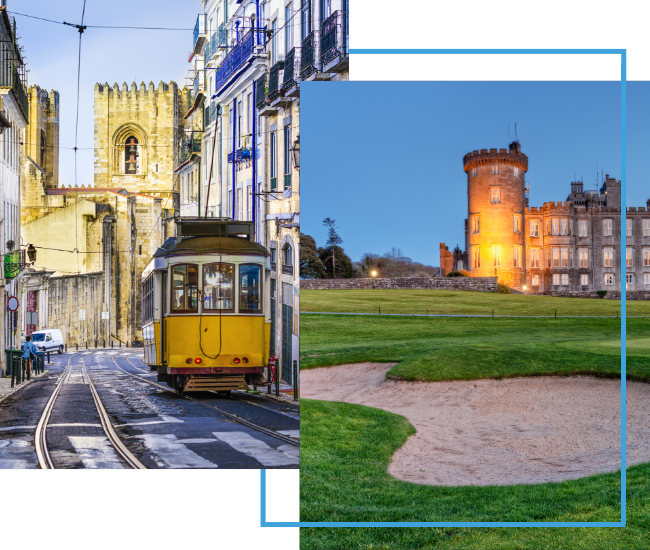 FX Excursions
FX Excursions offers the chance for once-in-a-lifetime experiences in destinations around the world.
Explore Excursions
If fabulous food and beverages are a must-have for any weekend getaway, then look no further than the City of Brotherly Love. Whether your palate has a penchant for vibrant Latin American fare or cozy French cuisine, whether you're an oenophile looking to swirl, sniff and sip your way around the globe or you'd rather sample farm-to-glass cocktails, Philly's got it all this fall. (With the exception of Bolo, which is a short taxi or Uber ride away and definitely worth the trip, the rest of these spots are all within walking distance of each other.)
Sponsored Content
Whether it's the people, the craic (fun) or the coasts, travelers always find something to love about the island of Ireland. What fills your heart?
From Santoríni to Dubai to New York, some hotels just have that "it" factor that draws visitors far and wide. For some hotels it's their proximity to popular landmarks and attractions, for others it's their amenities. But these hotels have something few can claim: a true room with a view.