Arrival/Check-In: It was quite a day getting to The Buenaventura Golf & Beach Resort, An Autograph Collection Hotel; but the instant I arrived, all the stresses of delayed flights, sprints through the airport, mechanical issues, traffic and rain melted away. It was after 7 p.m. but still muggy, so the cool welcome drink was a refreshing sight. Check-in was easy, with the attendant thoroughly explaining the property and its amenities before sending me on my way to enjoy a warm shower and a change of clothes before dinner.
Guest Quarters: With so much on offer at Buenaventura, you won't want to spend much time in your guestroom; but if you do, ample, comfortable accommodations await. Villas are also available.
My room opened into a hallway, with the bathroom to the left and closets to the right. Boasting both a shower and tub, the bathroom was a generous size. Shutters next to the bathtub can be opened or closed for added privacy.
With a king-sized bed, nightstands, a bench at the foot of the bed, a dresser, a desk, a couch and a coffee table, I had plenty of room to sprawl. Double doors led to a private patio overlooking the resort's pool area.
Services/Amenities: Where to start? If you start with on-site activities, there are bike rentals, five oceanfront swimming pools, a fitness trail, paddle boarding, horseback riding, Buenaventura Zoo, a biking trail, lagoon boat rides, jet skiing, kayaking, sailing, snorkeling, table tennis, tennis, volleyball, a supervised kids club and a 24-hour fitness center. I would be remiss not to mention the resort is a perfect choice for families — a thought that crossed my mind as I visited the zoo and spent time watching the rambunctious monkeys engage with the guests.
The resort also boasts an 18-hole, par-72, Jack Nicklaus-designed golf course. Golf clinics can be arranged, including in the Cobra Performance Center, and equipment is available to rent. I didn't have a treatment, but I did stop by Corotu Spa to take a peek at the on-site sanctuary.
For dining at the property, the options seem endless. Criollo serves Panamanian cuisine and hosted me for breakfast each morning of my stay. Tai Kai Sushi & Martini Bar offers an authentic teppanyaki experience, and Asa'o & Pesca'o features beachfront dining with steaks and seafood. Caña Bar & Tapas boasts Iberian cuisine in a casual setting. Other bars and casual eateries are available.
At the on-site museum I took part in an interactive artisan workshop, crafting a bracelet (which now adorns my wrist and reminds me so vividly of my visit) with a Kuna woman from the indigenous tribe. This local experience brought alive a piece of the culture and added a sense of place to the resort, a unique opportunity I couldn't have replicated elsewhere.
Numerous indoor and outdoor venues can host your next function.
TOP TAKEAWAYS:
◆ Of the many dining outlets at Buenaventura, my favorite culinary experience was a beach barbecue at El Faro Beach Club. Among the many dishes served, my favorites were the paella, meats and corn.
◆ Make sure you try some of the expertcrafted cocktails served at Palapa Bar. I sampled a few, including an innovative take on a Manhattan that included a coffee-crusted piece of chocolate and cotton candy.
◆ I also enjoyed dinner at Mansa, located within the Buenaventura beach community but not directly on property at the hotel. The hotel is surrounded by individually owned homes and condos, and Mansa is one of the amenities; I'd recommend a visit.
THE BUENAVENTURA GOLF & BEACH RESORT, AN AUTOGRAPH COLLECTION HOTEL
340 Calle 3ra Buenaventura, Rio
Hato, Panama
tel 507 908 3333
thebuenaventurahotel.com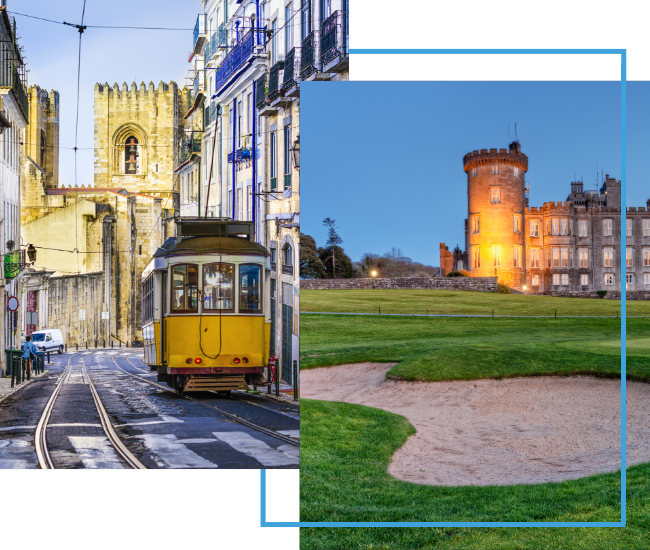 FX Excursions
FX Excursions offers the chance for once-in-a-lifetime experiences in destinations around the world.
Explore Excursions
Pleasant weather, autumn foliage and vibrant flowers are among the many delights awaiting nature lovers at botanical gardens and arboretums across the United States. However, some of these green spaces take on additional color this month and through Halloween when enterprising gardeners, landscape architects, management and other creative minds cast a spell with themed environments running the gamut from spooky to utterly bewitching.
Sponsored Content
Experience the life-changing destination of Greece by exploring its island gems in the Ionian Sea. Scattered off the western coastline of Central Greece, to the south of Peloponnese, the Ionian Islands are an island group comprising large and small islands.
For travelers who love all things autumn, Crystal Springs Resort, New York City's closest destination resort, features special offers and experiences to meet the demands of everyone's fall bucket list. Located only 80 minutes outside New York City in Sussex County, New Jersey, Crystal Springs Resort offers a quick getaway to enjoy fall foliage. Are any of these new offers or experiences on your bucket list?