Arrival/Check-In: The drive from San Juan International Airport to Condado Vanderbilt Hotel took 20 minutes. The transition from the congested city streets of San Juan's Condado neighborhood to an oasis of Old World elegance was instantaneous. My husband and I stepped over the threshold and into a sophisticated marble lobby centered on a striking circular staircase and opening to an elegant lounge with floor-to-ceiling vistas of the ocean beyond. Our room wasn't quite ready, so we left our luggage at the front desk and headed for Ola, the hotel's oceanfront casual dining venue. By the time we ordered lunch at the pool bar — pulled beef sliders and salt-rimmed margaritas — our room was ready.
Guest Quarters: I use the term "guestroom" loosely, as our expansive 815-square-foot, one-bedroom oceanfront suite (one of 107 suites property-wide) felt more like a private residence than a hotel room. The corner suite with two full-sized balconies in the hotel's East Tower offered a dining area with a wet bar including a microwave, Sub-Zero refrigerator and icemaker (with a cooktop and oven, it would qualify as a full kitchen), in addition to complimentary bottled water, soft drinks and snacks (restocked daily) and a French Press coffeemaker. The comfortable living area was furnished with a full-sized sofa, an armchair, a coffee table, two comfortable ottomans and a 55-inch flat-screen smart TV. The separate bedroom featured a king-sized bed, a 48-inch flat-screen smart TV and wall-mounted bedside reading lamps. The spacious bathroom offered a separate tub and shower, an ample vanity and a sliding double-door closet. The adjacent water closet, with its own sink and vanity, opened to both the bathroom and the entry hall, doubling as a guest bath.
Services/Amenities: Twenty-four-hour butler service is one of the perks associated with staying in a suite at the hotel, and while she must have had dozens of guests to attend to during our stay, our butler, Nadia, made us feel as if we were her only assignment. Case in point: When she noticed I was battling a cold, Nadia took it upon herself to stock our kitchen with fresh lemon juice, squeezed ginger, honey, chamomile tea and even a tea steeper. Swimming pools of various sizes dot the property, ranging from full-sized with a pool bar and music to quiet plunge pools nestled among swaying palm trees. The Spa at Condado Vanderbilt Hotel offers a traditional hammam. On-site dining venues include casual Ola, the elegant Vanderbilt Court and 1919, one of Puerto Rico's most renowned restaurants where dining is as much about the experience as it is about the food.
The Experience: Built by Frederick William Vanderbilt, grandson of 19th-century railroad magnate Cornelius Vanderbilt, the original early Spanish Revival-style hotel opened in 1919 as one of Puerto Rico's first luxury hotels. Magnificent in its heyday, the hotel thrived well into the mid-20th century before gradually falling into disrepair. Considered for demolition in the 1970s, the hotel earned recognition on the National Register of Historic Places in 2008. After a partial reopening (restaurants and function spaces) in 2012, the meticulously restored Condado Vanderbilt Hotel officially welcomed its first guests in December 2014. Approaching its centennial in 2019, Condado Vanderbilt Hotel once again leads the way as a cornerstone in the revitalization of San Juan's Condado neighborhood.
GT CHECKLIST
[checklist]
[item check=yes]Doorman/valet[/item]
[item check=yes]Less than 10 minutes for check-in[/item]
[item check=yes]Separate tub and shower[/item]
[item check=yes]Large vanity[/item]
[item check=yes]High-quality towels[/item]
[item check=yes]Powerful, unattached hair dryer[/item]
[item check=yes]High-quality bed linens[/item]
[item check=yes]Large, flat-screen television[/item]
[item check=yes]Large desk with convenient outlets[/item]
[item check=yes]Large, complimentary laptop safe[/item]
[item check=yes]Complimentary in-room WiFi[/item]
[item check=yes]Complimentary bottled water[/item]
[item]Stocked minibar[/item]
[item check=yes]Ample lighting[/item]
[item check=yes]In-room coffeemaker[/item]
[item check=yes]Iron and ironing board[/item]
[item check=yes]On-site restaurant[/item]
[item check=yes]24-hour room service[/item]
[item check=yes]24-hour state-of-the-art fitness center[/item]
[item check=yes]Turn-down service[/item]
[/checklist]
Condado Vanderbilt Hotel
1055 Ashford Ave.
San Juan, PR 00907
tel 787 721 5500
condadovanderbilt.com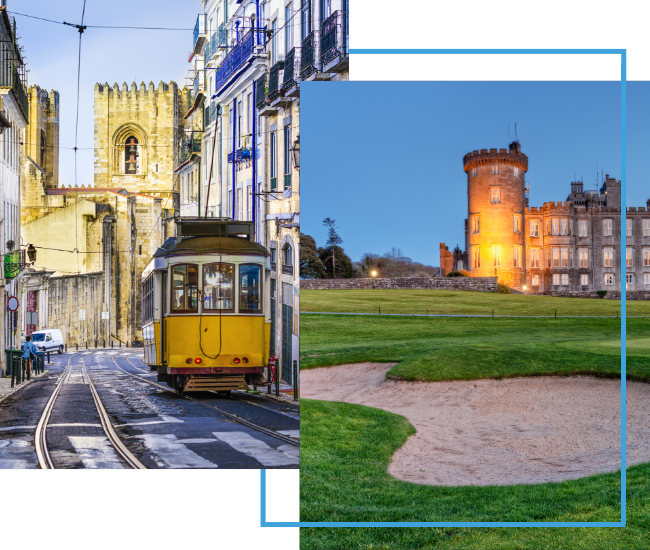 FX Excursions
FX Excursions offers the chance for once-in-a-lifetime experiences in destinations around the world.
Explore Excursions
There is something magical about sipping a glass of local wine while watching the sun slip into the Aegean Sea as the afterglow tinges traditional, white-washed Cycladic houses with glorious shades of rose, purple and gold. Ancient Greeks believed Helios, the Sun God, caused sunsets by driving his fiery chariot into the sea. Standing at water's edge in Mykonos, watching the sky slowly turn from purple to inky black, you almost believe it.
Sponsored Content
One affordable plan can protect an entire year of trips: business or pleasure, short or long, domestic or international.
The prospect of a post-visit treasure hunting session inside the shops of landmark museums such as the Louvre in Paris, the Uffizi Gallery in Florence and The British Museum in London can be irresistible. However, some of Europe's smaller and more unusual museums boast retail spaces with a surprising "wow" factor, often as well-curated as the galleries.