Arrival/Check-In: As soon as the taxi pulled up to the entrance, I knew I'd be enjoying all the convenience that would come with the location alone. With an unassuming, quaint exterior, the property sits in the heart of the city, in a historic district between the bohemian Bairro Alto and cultural, chic and trendy Chiado, two of the most iconic neighborhoods of Lisbon. Check-in was a breeze. I was greeted by my name as soon as I walked up, as they had been waiting for me. Within minutes, I was escorted to my room on the third floor.
Guest Quarters: There are only a few times things really do take your breath away. Walking into my room and opening the curtains provided one of these rare moments. My balcony overlooked the square, with a bustling city beneath me. Breathtaking!
Typical of most boutique hotels in Europe, space really is a hot commodity. My room, although compact, never really felt restricted. The bed was of great comfort; the beautiful, tiled bathroom with plenty of lighting was refreshing.
Upon arrival I realized my converter was not functioning properly. I called the front desk to ask if by any chance they had converters available. They informed me every room had these converters for use. I opened the drawer to see there were actually two. I didn't have to take turns plugging in my laptop, cellphone and iPad to charge.
Services/Amenities: If you have the opportunity, dine at Flowers Restaurant on the property. Seth Reimer of Bairro Alto Hotel was kind enough to invite me to lunch, and I'm glad I accepted. We sat in a cozy corner of the restaurant, and our server offered me some tea with lemon and honey. Lunch continued with great conversation on local news and world events alongside some tasty soup followed by perfectly done swordfish.
The Experience: What would I give this hotel out of 10? Absolute 10! I do regret not experiencing the infamous rooftop bar. I understand a property expansion is underway across the block. I'm excited to see what will be added to this hotel, with the hope it never loses its historic ambience.
GT CHECKLIST
[checklist]
[item check=yes]Doorman/valet[/item]
[item check=yes]Less than 10 minutes for check-in[/item]
[item]Separate tub and shower[/item]
[item]Large vanity[/item]
[item check=yes]High-quality towels[/item]
[item check=yes]Powerful, unattached hair dryer[/item]
[item check=yes]High-quality bed linens[/item]
[item check=yes]Large, flat-screen television[/item]
[item check=yes]Large desk with convenient outlets[/item]
[item check=yes]Large, complimentary laptop safe[/item]
[item check=yes]Complimentary in-room WiFi[/item]
[item check=yes]Complimentary bottled water[/item]
[item check=yes]Stocked minibar[/item]
[item check=yes]Ample lighting[/item]
[item check=yes]In-room coffeemaker[/item]
[item check=yes]Iron and ironing board[/item]
[item check=yes]On-site restaurant[/item]
[item check=yes]24-hour room service[/item]
[item check=yes]24-hour state-of-the-art fitness center[/item]
[item check=yes]Turn-down service[/item]
[/checklist]
Bairro Alto Hotel
Praça Luis de Camões
2 1200-243 Lisbon, Portugal
tel 351 213 408 288
bairroaltohotel.com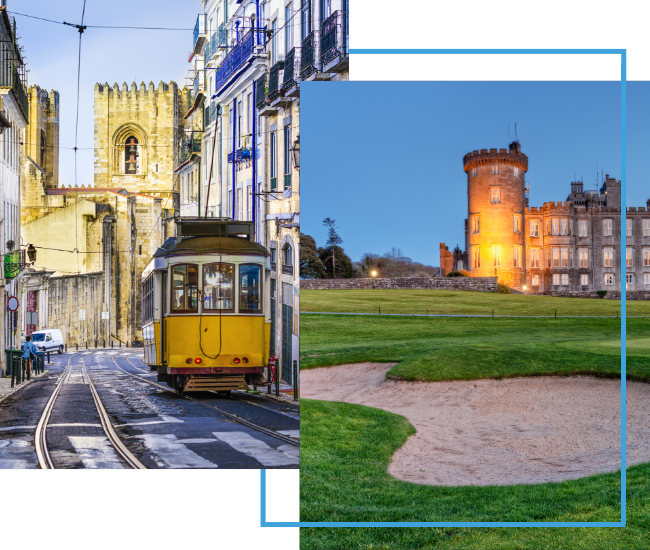 FX Excursions
FX Excursions offers the chance for once-in-a-lifetime experiences in destinations around the world.
Explore Excursions
There's no doubt the northern lights are awe-inspiring and spectacular. Unfortunately, they're also fickle and fleeting, and despite your best-laid plans of checking this item off your bucket list, sometimes Mother Nature's luminescent show just doesn't cooperate. But one cruise line has a new fail-safe in place.
Sponsored Content
Don't risk losing all the money you've spent if you must cancel your trip at the last minute. Allianz Travel Insurance can give you:
Think you need a degree in sailing to enjoy a yachting holiday? Dream Yacht Worldwide, a leader in yacht charters, wants you to relax and enjoy the journey. Newly expanded to include the British Virgin Islands, Martinique, Tahiti and the Seychelles, the "Easy Crewed" offered by Dream Yacht Worldwide also include charter options in Greece and Croatia.