Arrival/Check-In: I recently traveled with a colleague to Texas for a series of meetings in Dallas and Houston. After a productive day in Dallas, we took a short flight to Houston and went to the ZaZa Hotel. ZaZa is a Texas-based boutique property with locations in Dallas, Houston and one on the way in Austin. As we arrived, the strings of lights illuminating the driveway provided a warm welcome, and the valets tended to our vehicle and luggage quickly and professionally. At the registration desk, cheerful hosts greeted us and helped us on our way to our rooms. There was also a clever display of Tootsie Pops on the counter, a nice touch for guests after a long day of travel.
Guest Quarters: While the standard guestrooms are nicely appointed, ZaZa also offers seven concept suites with names like Houston We Have a Problem (a space suite). ZaZa also has seven themed suites they call the Magnificent Seven. I think I used up some of my luck when the hotel put me in the Tycoon suite with a beautiful Texas-themed décor, pictures of guests who have stayed in the suite — a who's-who of the rich and famous — and an unbelievable balcony offering spectacular views of the Museum District and the Houston skyline. A unique touch on the balcony is a bathtub — not a hot tub but a real ceramic tub, probably requested by one of the rich and famous guests and now a fixture. And, yes, I did take advantage of the bathtub.
Services/Amenities: Given our short stay at ZaZa, we didn't have a chance to experience many of the services and amenities, which was disappointing. We did tour through the spa, pool and state-of-the-art fitness facility, which was just redone. A unique service offered by ZaZa is the Butler Pantry, a coffee bar in the hallway by the elevator, which I took full advantage of. The next morning, we enjoyed breakfast at the Monarch restaurant; the service and food were great. Overall, the staff was attentive.
Hotel ZaZa features an extensive collection of unique meeting venues for occasions ranging from large-scale corporate events to intimate gatherings. Featuring grand ballrooms and one-of-a-kind concept suites, versatile event spaces ensure no two events are ever alike.
The Experience: Having the opportunity to stay in the Tycoon suite was an unexpected, amazing experience. Take the suite out of the experience, however, and ZaZa still creates an interesting and energizing environment through its hospitality and approach to unique décor, including the elevator. When traveling to Texas in the future, I'll be sure to stay at ZaZa.
GT CHECKLIST
[checklist]
[item check=yes]Doorman/valet[/item]
[item check=yes]Less than 10 minutes for check-in[/item]
[item check=yes]Separate tub and shower[/item]
[item check=yes]Large vanity[/item]
[item check=yes]High-quality towels[/item]
[item]Powerful, unattached hair dryer[/item]
[item check=yes]High-quality bed linens[/item]
[item check=yes]Large, flat-screen television[/item]
[item check=yes]Large desk with convenient outlets[/item]
[item check=yes]Large, complimentary laptop safe[/item]
[item check=yes]Complimentary in-room WiFi[/item]
[item check=yes]Complimentary bottled water[/item]
[item check=yes]Stocked minibar[/item]
[item check=yes]Ample lighting[/item]
[item check=yes]In-room coffeemaker[/item]
[item check=yes]Iron and ironing board[/item]
[item check=yes]On-site restaurant[/item]
[item check=yes]24-hour room service[/item]
[item check=yes]24-hour state-of-the-art fitness center[/item]
[item check=yes]Turn-down service[/item]
[/checklist]
Hotel ZaZa Houston
5701 Main St.
Houston, Texas 77005
tel 713 526 1991
hotelzaza.com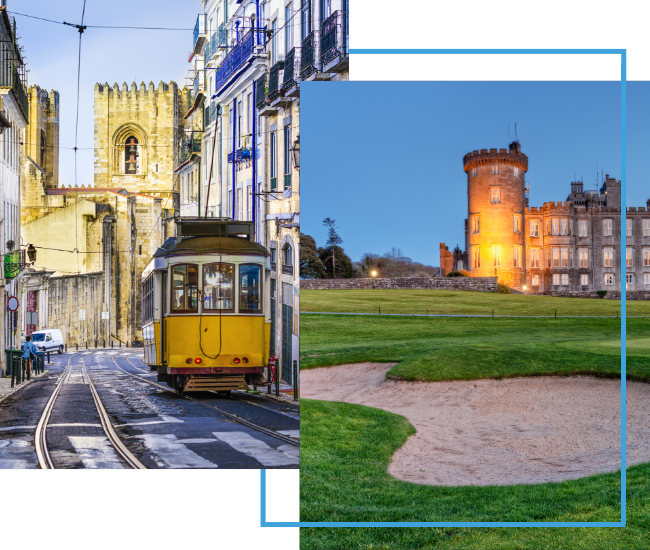 FX Excursions
FX Excursions offers the chance for once-in-a-lifetime experiences in destinations around the world.
Explore Excursions
One thing  surprising about the Prince Edward Island capital is its abundance of shops specializing in affordable, fashion-forward jewelry rendered in sterling silver, vermeil, 14K gold and semi-precious stones. Whether you prefer delicate pieces or bold wearable art, you can be assured the pieces for sale are inspired by the maritime island setting and, therefore, specific to the place where they are created. Here are a few shining, woman-owned examples:
Sponsored Content
In an increasingly digital and interconnected world, the Global Business Travel Association (GBTA) Convention remains an indispensable platform for business travel industry professionals seeking to make the most of the power of face-to-face connections. Taking place August 13–15 in Dallas, the 2023 GBTA Convention provides the unique opportunity for professionals and companies to join visionaries, thought leaders and industry experts for meaningful networking, cutting-edge insights and inspiring innovation.
Norway, a haven for visionary artists, architects and designers, showcases an exceptionally diverse array of cultural attractions. This year, the country commemorates exciting milestones and unveilings captivating enthusiasts of the arts, from iconic scenic routes to new museums to gallery openings. Up Norway features these new offerings in personalized itineraries catered to aesthetes.