Arrival/Check-In: After an early-morning flight from Cairo and with a full itinerary for the day, I was glad the drive from Luxor International Airport to Hilton Luxor Resort & Spa proved quick and free of traffic, allowing extra time for freshening up in my guestroom before a busy day. Check-in was even quicker than the 15-minute drive and more enjoyable, complete with a refreshing welcome drink, a rose and a cold facecloth, which I greatly appreciated in the 110-degree weather. The clean, stylish lobby provided an excellent view of the hotel grounds, featuring gorgeous pools and multiple cabanas, with the sparkling Nile in the distance.
Guest Quarters: My deluxe guestroom came with all the necessary amenities conducive for both work and relaxation, including an expansive desk with a comfortable chair, several outlets, a 32-inch LCD TV, spacious couch and balcony. The bathroom offered a large shower, clean-smelling toiletries and excellent water pressure. My favorite part of the room was the balcony, offering two chairs, an adequately sized table and incredible views of the Nile and lush hotel gardens. I relished my early mornings spent on the balcony sipping coffee and relaxing in the peace and quiet and early evenings watching the sun set on the west bank and the sky morph into beautiful orange, pink, purple and yellow colors. I lamented how few people were cruising the Nile but enjoyed seeing the occasional traditional wooden sailing boat (felucca) pass by.
Services/Amenities: Business and leisure amenities are plentiful at the resort, offering a business center, meeting rooms, mail service, fitness room with views of the Nile, pool areas with ample seating options and a spa inspired by the ancient culture and tranquil beauty of Egypt. I was able to spend some downtime relaxing in a shaded cabana hammock next to the resort's infinity pool and enjoyed all my meals at Olives Poolside Restaurant. The resort offers eight dining venues serving a range of Egyptian and international cuisines; my companions and I daily opted for lunch and dinner at Olives, as it provided savory grill specialties and spectacular Nile views. Fresh juices from the resort's Citrus Bar were incredibly refreshing after a full day of sightseeing in the hot Egyptian sun.
The Experience: The service, from check-in to departure, was efficient and gracious, and the hotel's interior and outside grounds were impressive. I expected to find more guests enjoying the pools, sipping on refreshing cocktails from the pool bar and relaxing in the submerged sun loungers. But the resort was nearly empty, except for my group and a few other travelers, due to a recent foiled attack on the nearby famed Karnak Temple. There are no safety guarantees in a changing country like Egypt, but I never felt unsafe during my time at Hilton Luxor Resort & Spa. Nestled on the east bank of the Nile, the property provides a paradise-like setting and an ideal location for exploring the open-air museum that is the city of Luxor, set just a short drive away from renowned attractions like Luxor Temple; Karnak Temple; and the monuments, temples and tombs of the west bank.
GT CHECKLIST
[checklist]
[item check=yes]Doorman/valet[/item]
[item check=yes]Less than 10 minutes for check-in[/item]
[item]Separate tub and shower[/item]
[item check=yes]Large vanity[/item]
[item check=yes]High-quality towels[/item]
[item check=yes]Powerful, unattached hair dryer[/item]
[item check=yes]High-quality bed linens[/item]
[item check=yes]Large, flat-screen television[/item]
[item check=yes]Large desk with convenient outlets[/item]
[item check=yes]Large, complimentary laptop safe[/item]
[item check=yes]Complimentary in-room WiFi[/item]
[item check=yes]Complimentary bottled water[/item]
[item check=yes]Stocked minibar[/item]
[item check=yes]Ample lighting[/item]
[item check=yes]In-room coffeemaker[/item]
[item check=yes]Iron and ironing board[/item]
[item check=yes]On-site restaurant[/item]
[item check=yes]24-hour room service[/item]
[item check=yes]24-hour state-of-the-art fitness center[/item]
[item check=yes]Turn-down service[/item]
[/checklist]
Hilton Luxor Resort & Spa
Fondok Al Nile Helton
Luxor, Luxor Governorate 85511
Egypt
tel 20 95 2374933
hilton.com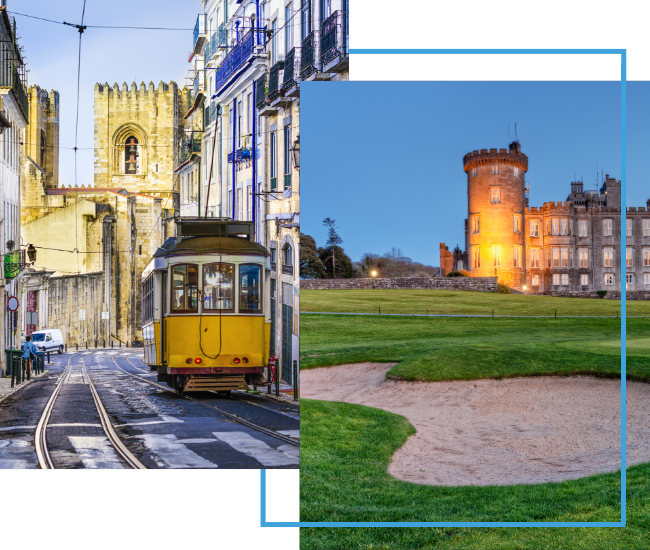 FX Excursions
FX Excursions offers the chance for once-in-a-lifetime experiences in destinations around the world.
Explore Excursions
The Perelman Performing Arts Center (PAC NYC), the cultural cornerstone and final public element of the World Trade Center site, opened this September.  The new performing arts center in Lower Manhattan provides a dynamic home for the arts, serving audiences and creators through flexible venues enabling the facility to embrace wide-ranging artistic programs.
Sponsored Content
Experience the life-changing destination of Greece by exploring its island gems in the Ionian Sea. Scattered off the western coastline of Central Greece, to the south of Peloponnese, the Ionian Islands are an island group comprising large and small islands.
Whether you call secondhand fashion treasure troves "thrift stores," "fripperies," "charity shops," "vintage boutiques" or something else, shifting the paradigm from "old clothes" to "new finds," you may find the best, most conversation-starting souvenirs inside these shops and neighborhoods located in the world's most fashionable cities and a few unexpected places.