Arrival/Check-In: My 5:57 a.m. departure from Philadelphia with a stop in Atlanta landed me at LAX about 11:30 a.m. I caught a shuttle to the LAX-It lot, where travelers can grab rideshares and taxis, and headed toward my final destination.
I could see Fairmont Miramar Hotel & Bungalows from Ocean Avenue as my Uber approached the property. We turned into the long driveway through well-manicured landscaping. Seconds after the car stopped at the entrance, attendants pulled the car door open and grabbed my luggage from the trunk. I told them I didn't need help and took my luggage inside. I did not expect my room to be ready, as it was barely after noon.
I headed through the clean and spacious lobby to a long, well-staffed check-in counter. I noticed a little bar and lounge at the other side of the room, next to the staircase. The hotel staff checked me in, and my room was ready. Even better, they upgraded me from an ocean-view room in the hotel proper to a full-on bungalow.
Guest Quarters: An attendant showed me to my bungalow. The bungalows all sit in a courtyard behind the lobby, in the middle of the hotel proper. This area houses the outdoor pool, an outdoor dining venue and a few other scenic spots where it would be nice to sit and spend some time with a good book.
Entering my bungalow, I was happy to see all the usual amenities. A well-equipped wet bar held every kind of spirit I could wish to drink, including water and two bottles of wine. The counter space under the TV housed a bottle of wine, a fruit plate and wine glasses. The bedside table held a tablet for ordering room service plus a pile of complimentary books.
The bungalow was a little bigger than a standard hotel room; however, the bathroom was larger, with two sinks, and a sliding glass door led to a small patio area with seating, another incredible spot to sit and read.
Services/Amenities: Fairmont Miramar Hotel & Bungalows boasts everything you would expect at a luxury hotel in the heart of Santa Monica. The property is home to an expansive spa and full fitness center. In addition, it offers a barbershop and a few places to shop. I didn't get a chance to explore these, but I liked what I did see.
For dining, the property offers four options plus in-room dining. During our stay, my colleague Angelique and I had lunch at FIG Restaurant. I ended up getting a delicious chicken sandwich while Angelique enjoyed a salad. In the morning, I had breakfast and coffee at the on-property Dogtown Coffee. The breakfast burrito was excellent.
TOP TAKEAWAYS:
◆ The fitness center's fully versatile space offers any kind of workout, including five Peloton bikes. There are also outdoor workout spaces, which I had not seen before at a hotel.
◆ The location in the heart of Santa Monica, a short walk from the famous Santa Monica Pier, makes it convenient to get out and stroll the neighborhood.
◆ On-site services can get you ready for a night on the town. Get a haircut at Lloyd's Barbershop, hit the Exhale spa to relax or pick up some jewelry at Atelier by Edward Avedis. You can easily spend time on site without being bored.
FAIRMONT MIRAMAR HOTEL & BUNGALOWS
101 Wilshire Blvd. Santa Monica, CA 90401
tel 310 576 7777
fairmont.com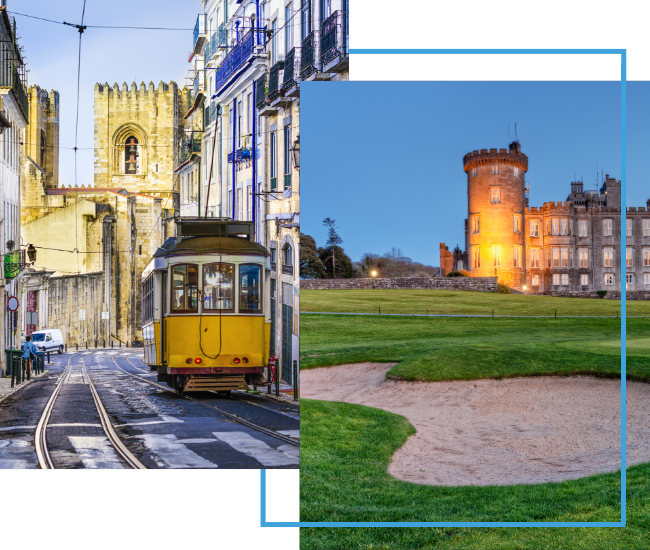 FX Excursions
FX Excursions offers the chance for once-in-a-lifetime experiences in destinations around the world.
Explore Excursions
There is something magical about sipping a glass of local wine while watching the sun slip into the Aegean Sea as the afterglow tinges traditional, white-washed Cycladic houses with glorious shades of rose, purple and gold. Ancient Greeks believed Helios, the Sun God, caused sunsets by driving his fiery chariot into the sea. Standing at water's edge in Mykonos, watching the sky slowly turn from purple to inky black, you almost believe it.
Sponsored Content
Nashville's once-modest skyline continues to evolve as its luxury market grows. Lavish hotel properties are added to the landscape while acclaimed chefs stake claim in the robust culinary scene and premier cultural offerings round out the city's repertoire.
The prospect of a post-visit treasure hunting session inside the shops of landmark museums such as the Louvre in Paris, the Uffizi Gallery in Florence and The British Museum in London can be irresistible. However, some of Europe's smaller and more unusual museums boast retail spaces with a surprising "wow" factor, often as well-curated as the galleries.