Arrival/Check-In: After a long journey flying to Dubai from New York via Saudi Arabia, we were pleased to arrive at the Kempinski property, directly connected to the Mall of the Emirates with its Ski Dubai facility. In fact, some of the chalets offer direct views of this indoor alpine experience. The grand lobby boasts a high, multistory ceiling and lovely artwork. It seems the hotel researched both of us, and the staff knew us on sight from our social media pictures. The front desk contacts were friendly and informative, and during my stay I found them invaluable as they took great care with some letters and cards I was posting to the United States. Our luggage was taken, and up we went to settle in to our rooms. I was in room 640, located just far enough from the elevators, and my colleague was just down the hall.
Guest Quarters: I stayed in a comfortable superior suite with a small hallway leading to a large living room. The opposing wall held a flat-screen TV and also had sliding doors to the bedroom. A seating area included a sofa and coffee table with two comfortable chairs, and a nice amenity made of chocolate wishing me a happy birthday sat on the table. Next to the window a desk against the wall offered ample workspace and, more importantly, a series of electrical outlets facing its front. A Nespresso machine and a fine minibar added a nice touch along with free WiFi, an iPad, a safe and plenty of bottled water.
The bedroom boasted a comfortable king-sized bed and another large, flat-screen TV where I found myself watching the evening news. The bed was flanked by nightstands with a master lighting system at your fingertips when it was time to turn in for the evening. A spectacular closet system with glassfront drawers was a useful addition to the changing area. From the bedroom, a door led to a massive bathroom with a large shower and a separate marble-lined bathtub. Double sinks complemented the utility of the room, and a door leading to a powder room with its own little sink could be accessed from both sides. Kempinski-branded emery boards, shower caps and toothbrushes were of such good quality I replaced mine and took one as a backup. I found the Kempinski Bergamot with Organic Aloe Vera shampoo of a high quality as well.
Services/Amenities: We frequently had end-of-the-day cocktails at Noir, a hot spot late evenings on the weekend. The team at the Kempinski uses all sorts of creative options to attract more guests to this fine lounge, including a restart of its famous brunch. If you like to smoke a cigar, there are smoking areas and a decent selection of Cuban brands. Salero Tapas & Bodega is a Spanish restaurant run by Marco Torres, who specializes in the finest seafood paella. We were honored he made ours personally while we enjoyed our sangria at the bar. Offering both contemporary and Arabic cuisine, Olea focuses on the six Levantine nations: Syria, Palestine, Jordan, Southern Turkey, Lebanon and Cyprus. Olea's wonderful daily breakfast buffet became a habit while we stayed at the Kempinski.
TOP TAKEAWAYS:
◆ A whole other review could cover the chalet experience; these multilevel townhomes are the ultimate.
◆ I enjoyed the team at Noir, who needed little convincing to pour a double the way they do in New York City!
◆ Super staff, and the location is effective if you are traveling all around Dubai.
KEMPINSKI HOTEL MALL OF THE EMIRATES
Sheikh Zayed Road
Dubai, United Arab Emirates
tel 971 4 341 0000
kempinski.com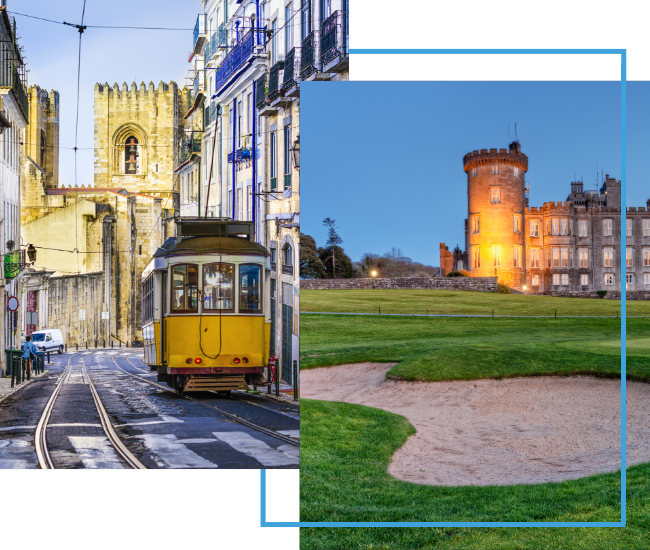 FX Excursions
FX Excursions offers the chance for once-in-a-lifetime experiences in destinations around the world.
Explore Excursions
There is something magical about sipping a glass of local wine while watching the sun slip into the Aegean Sea as the afterglow tinges traditional, white-washed Cycladic houses with glorious shades of rose, purple and gold. Ancient Greeks believed Helios, the Sun God, caused sunsets by driving his fiery chariot into the sea. Standing at water's edge in Mykonos, watching the sky slowly turn from purple to inky black, you almost believe it.
Sponsored Content
Nashville's once-modest skyline continues to evolve as its luxury market grows. Lavish hotel properties are added to the landscape while acclaimed chefs stake claim in the robust culinary scene and premier cultural offerings round out the city's repertoire.
The prospect of a post-visit treasure hunting session inside the shops of landmark museums such as the Louvre in Paris, the Uffizi Gallery in Florence and The British Museum in London can be irresistible. However, some of Europe's smaller and more unusual museums boast retail spaces with a surprising "wow" factor, often as well-curated as the galleries.