Arrival/Check-In: I pulled up to the security gate at 9 a.m., hoping the hotel would hold my bags for the day so I could attend meetings and return later to check in. I was approved to pass through, and at the entrance multiple members of the Burj Al Arab staff greeted me by name and showed me directly to my room. My two-level suite was on the 13th floor, where my butler, Christine, offered fresh orange juice and a tour of the room. To my delight, my bags were already sitting in the dressing area. The check-in process was completed right there in my room at the grand desk, which was equipped with a computer and printer.
Guest Quarters: The first thing I saw as I entered the room was a large chandelier and the grand marble staircase leading to the bedroom. Passing a powder room and work space on my left, I couldn't help but be drawn in by the stunning views ahead. Floor-to-ceiling windows looked out on the water and Dubai coastline. The living space featured two large sofas and a dining table and chairs. Hidden cabinets revealed treasures including a minibar, fine glassware and a selection of coffee and tea. The color scheme was a nautical blue and gold, reminding me I was living in the great "sail" of Dubai.
On the second floor, expansive windows also lined the large bedroom. A flat-screen TV rose from the entertainment center but could retract so as to not block the view. Between the bedroom and the bathroom, a large dressing area held multiple closets and a makeup vanity. Impressive in its own right, the bathroom featured his-and-her sinks and full-size Hermès bath products and fragrances. A huge, separate bathtub and shower with multiple faucets and temperature controls offered the ultimate luxurious bathing experiences.
Services/Amenities: Touted as the most luxurious hotel in the world, Burj Al Arab offers not only outstanding service but also some of the best amenities in Dubai. Guests with leisure interests may access Jumeirah Beach and visit the Wild Wadi Waterpark as part of their stay. Private golf carts transport guests to these attractions as well as the must-see Madinat Jumeirah. On site, guests can treat themselves to a day at the Burj's luxurious Talise Spa or dine at any of its five restaurants and several lounges. (As a side note, Wild Wadi Waterpark will close Jan. 11–Feb. 11, 2015, for its annual maintenance program.)
The Experience: The self-proclaimed "world's most luxurious hotel" lived up to this title and then some. The staff makes you feel like royalty from the moment you cross the bridge to this opulent haven on the sea. I can say with confidence the Burj Al Arab offers an experience like no other in the world.
GT CHECKLIST
[checklist]
[item check=yes]Doorman/valet[/item]
[item check=yes]Less than 10 minutes for check-in[/item]
[item check=yes]Separate tub and shower[/item]
[item check=yes]Large vanity[/item]
[item check=yes]High-quality towels[/item]
[item check=yes]Powerful, unattached hair dryer[/item]
[item check=yes]High-quality bed linens[/item]
[item check=yes]Large, flat-screen television[/item]
[item check=yes]Large desk with convenient outlets[/item]
[item check=yes]Large, complimentary laptop safe[/item]
[item check=yes]Complimentary in-room WiFi[/item]
[item check=yes]Complimentary bottled water[/item]
[item check=yes]Stocked minibar[/item]
[item check=yes]Ample lighting[/item]
[item check=yes]In-room coffeemaker[/item]
[item check=yes]Iron and ironing board[/item]
[item check=yes]On-site restaurant[/item]
[item check=yes]24-hour room service[/item]
[item check=yes]24-hour state-of-the-art fitness center[/item]
[item check=yes]Turn-down service[/item]
[/checklist]
Burj Al Arab Jumeirah
Jumeirah Road
Dubai
United Arab Emirates
tel 971 4 301 7777
jumeirah.com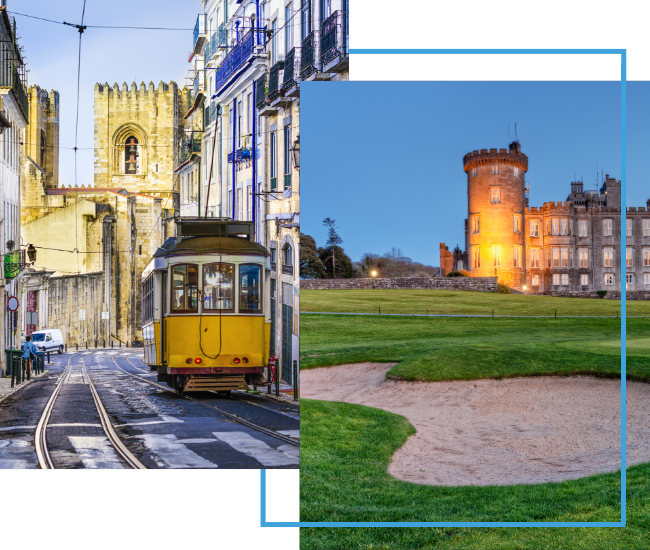 FX Excursions
FX Excursions offers the chance for once-in-a-lifetime experiences in destinations around the world.
Explore Excursions
There may not be snow in Los Angeles this season, but Waldorf Astoria Beverly Hills is certainly full of the holiday spirit, with Christmas, Hanukkah and New Year's events happening in the hotel's gorgeous event spaces.
Sponsored Content
The Islands of Tahiti offer a range of captivating activities for travelers with diverse interests, from hiking to breathtaking waterfalls, riding horses on secluded beaches; swimming with sharks; or immersing in Polynesian culture through traditional dance, music and art. For watersports enthusiasts, the crystal-clear lagoons offer exhilarating experiences like surfing, kiteboarding and paddleboarding. And if you're looking to relax, the pristine beaches, overwater bungalows and tropical sun offer the perfect setting. With 118 islands and atolls to explore, island hopping is an excellent way to experience the full diversity of The Islands of Tahiti. With its blend of adventure, culture and relaxation, The Islands of Tahiti offer a truly unique travel experience.
Looking for fun things to stuff into the toe of a few holiday stockings? Here are some great choices: