Arrival/Check-In: After a quick, 20-minute ride from the airport, my cab climbed a small hill and pulled into the grand circular entrance of the Conrad Hong Kong. I noticed the Lobby Lounge was quite large, with floor-to-ceiling windows and views of Hong Kong and across the river to Kowloon. The dining area seemed to be the perfect spot for lunch, tea or a cocktail with clients, though at that moment I was most eager to get to my room. The reception desk, off to the right from the entrance, was quite busy. Though there was a bit of a wait, I appreciated the Conrad attendant recognized I had been waiting longer than another guest and called me ahead.
Guest Quarters: My club-level room, located on the 25th floor, was exactly as I expected, with a plush, comfortable bed; a chair; and a large desk space with easily accessible international plugs. The ample closet space held an iron and ironing board and a safe for my laptop. A large, flat-screen TV hung in front of the bed. The room did not include free WiFi, though it was available in the club lounge. A large bathroom with separate shower and bathtub offered all the bath products I needed during my stay.
This consistent quality has made me a fan of the Conrad brand since my last stay at the Conrad in Singapore. There are also the little touches, like a small bear with a Conrad Hong Kong T-shirt — a perfect gift for my 2-year-old niece, which means a lot to a business traveler like me with little time for souvenir shopping.
Services/Amenities: Guests with access to the club level are in for a real treat. It offers expansive views of the city, the perfect spot for breakfast, afternoon tea or an evening cocktail. With six restaurants on site to choose from, my colleagues and I enjoyed dinner at Nickolini's, which featured northern Italian cuisine in a very elegant dining space — perfect for client meetings over excellent food.
The gym is a little hard to find at first, located on the lowest level of the hotel. It sits beside a large pool and offers ample equipment and space for a good workout.
All these amenities aside, perhaps the best feature of this hotel is the location. The Conrad offers its guests access to a luxury mall called Pacific Palace via the elevator to the third floor. Through this mall, there is direct access to the MTR Admiralty stop, just one stop to Central Station, offering access to Kowloon and beyond; and two stops from Sheung Wan, which connects by ferry to Macau. This is a huge time-saver for business travelers in Hong Kong.
The Experience: What an excellent home base for the business traveler. From the Conrad, I easily made my way to all my business meetings and did a bit of sightseeing in my downtime. It was a delightful stay, and I highly recommend it for any business traveler.
GT CHECKLIST
[checklist]
[item check=yes]Doorman/valet[/item]
[item check=yes]Less than 10 minutes for check-in[/item]
[item check=yes]Separate tub and shower[/item]
[item check=yes]Large vanity[/item]
[item check=yes]High-quality towels[/item]
[item check=yes]Powerful, unattached hair dryer[/item]
[item check=yes]High-quality bed linens[/item]
[item check=yes]Large, flat-screen television[/item]
[item check=yes]Large desk with convenient outlets[/item]
[item check=yes]Large, complimentary laptop safe[/item]
[item]Complimentary in-room WiFi[/item]
[item check=yes]Complimentary bottled water[/item]
[item check=yes]Stocked minibar[/item]
[item check=yes]Ample lighting[/item]
[item check=yes]In-room coffeemaker[/item]
[item check=yes]Iron and ironing board[/item]
[item check=yes]On-site restaurant[/item]
[item check=yes]24-hour room service[/item]
[item check=yes]24-hour state-of-the-art fitness center[/item]
[item check=yes]Turn-down service[/item]
[/checklist]
Conrad Hong Kong
Pacific Place
88 Queensway
Hong Kong
tel 852 2521 3838
conradhotels3.hilton.com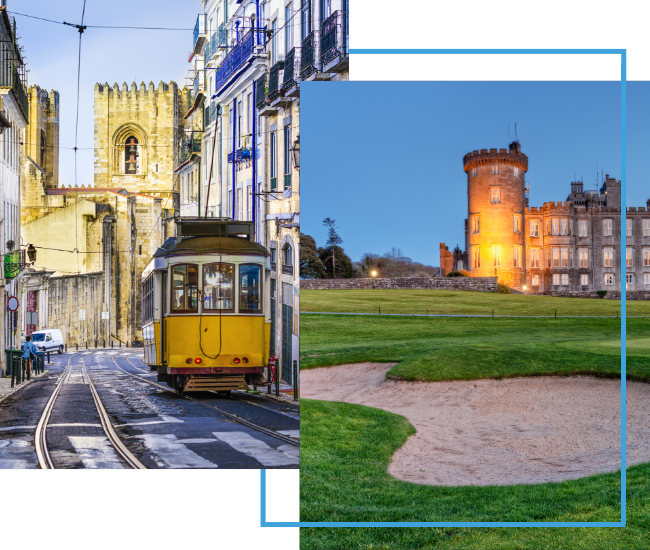 FX Excursions
FX Excursions offers the chance for once-in-a-lifetime experiences in destinations around the world.
Explore Excursions
There's no doubt the northern lights are awe-inspiring and spectacular. Unfortunately, they're also fickle and fleeting, and despite your best-laid plans of checking this item off your bucket list, sometimes Mother Nature's luminescent show just doesn't cooperate. But one cruise line has a new fail-safe in place.
Sponsored Content
One affordable plan can protect an entire year of trips: business or pleasure, short or long, domestic or international.
Think you need a degree in sailing to enjoy a yachting holiday? Dream Yacht Worldwide, a leader in yacht charters, wants you to relax and enjoy the journey. Newly expanded to include the British Virgin Islands, Martinique, Tahiti and the Seychelles, the "Easy Crewed" offered by Dream Yacht Worldwide also include charter options in Greece and Croatia.